March 31, 2017
4 min to read
10 Places Made Famous by Instagram
The rapid rise of Instagram has transformed many of the previously obscure locales into popular tourist hotspots. Here are the best of the lot that owes their popularity to the photo and video sharing app.
Oneonta Gorge, USA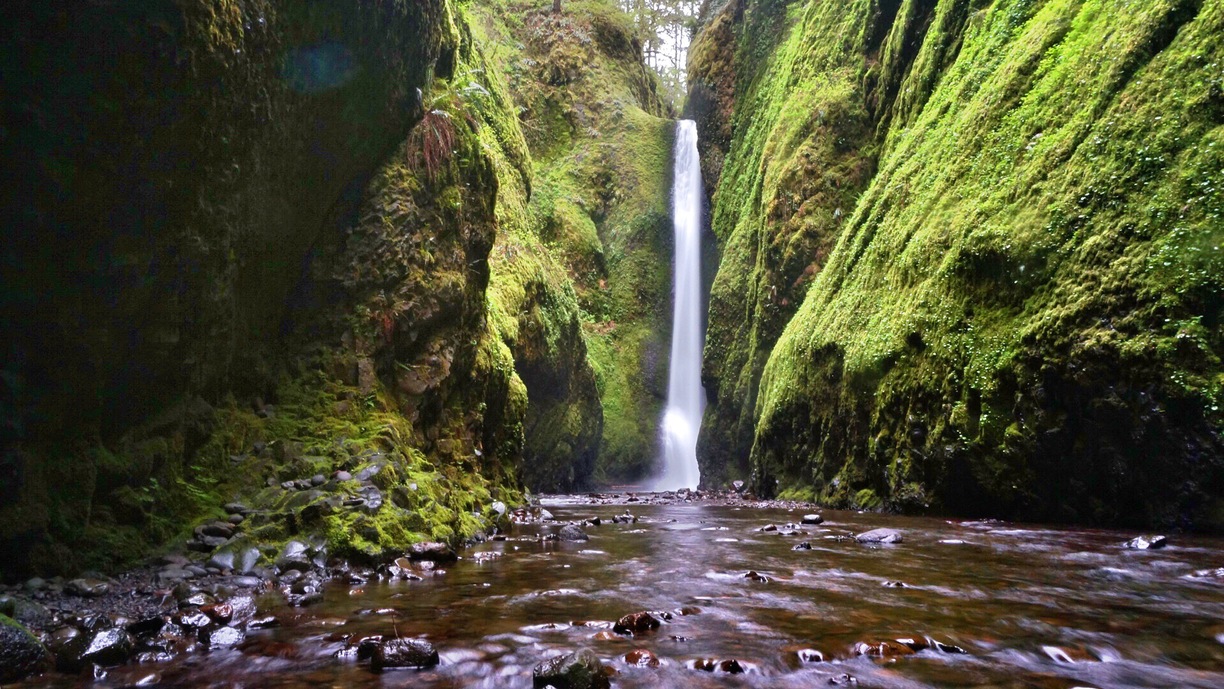 Getting to this gorgeous slot canyon involves wading through freezing cold water and climbing slippery wet logs. But that hasn't stopped thousands of hikers from heading to this place every year.  The area is home to four waterfalls, the lowest of which can be reached by a simple hike. However, it's the shots from the highest level, the "Triple falls" that made it extremely popular on Instagram.
Pig Island, Bahamas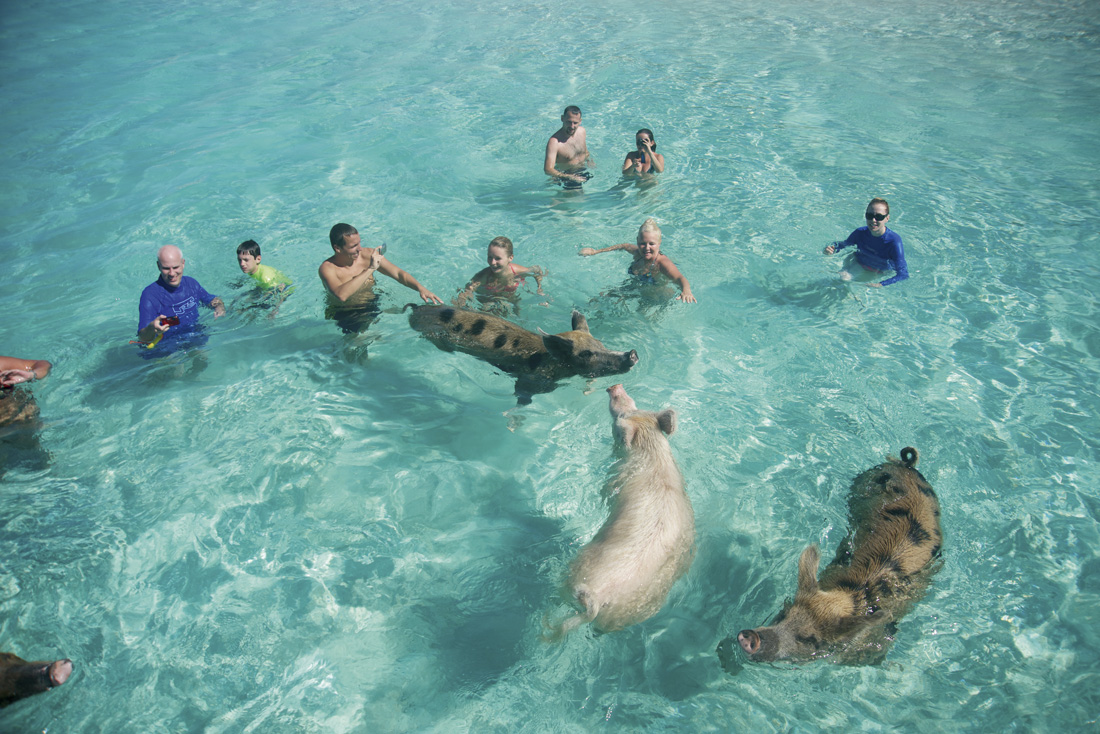 If you have a knack for the absurd, you'll feel right at home in this uninhabited island in the Bahamas . Located in Exuma, the island is home to twenty pigs who spend their days lounging in the sun and swimming in the turquoise blue waters.  How did the pigs end up in the island? Nobody knows for sure but speculations include they were left by sailors who intended to come back and eat them. Another theory is that they were survivors from a shipwreck near the island.  This was not a very popular place until Amy Schumer instagrammed a photo of her and Jerry Seinfield hanging out with the pigs on the island. These days people are arriving in hordes for their share of  swimming with the pig experience.
Wedding Cake Rock, Australia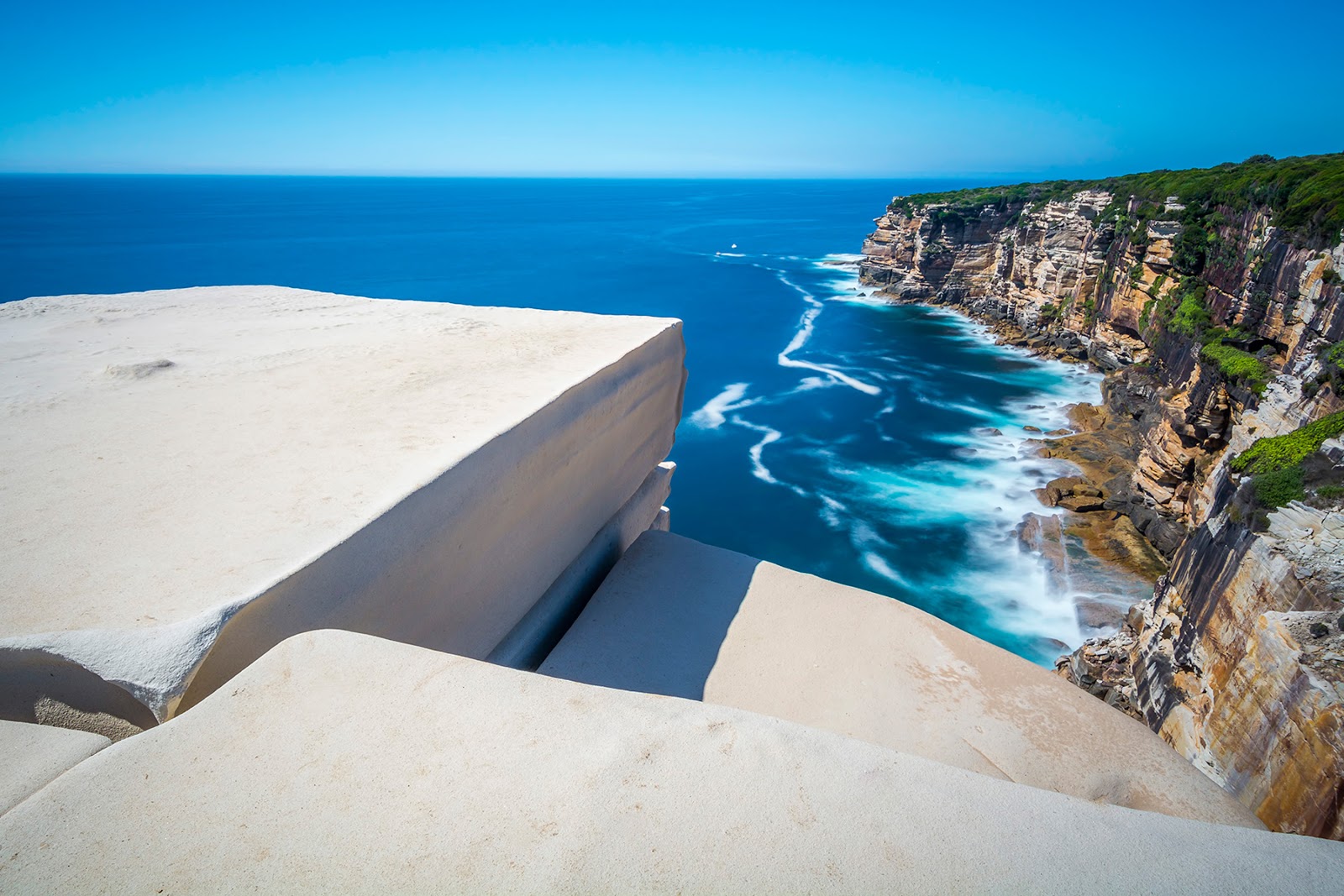 This unusual and delicate geographic formation is located south of Bundeena in Sydney's Royal National Park. Its unique structure resembling a layered wedding cake featuring 90 degree corners and a flat top has made it hot property on Instagram with  more than  8,000 snaps and hashtags till date! However, the sudden surge in popularity has brought with it a slew of problems like vandalism and destabilisation of the already delicate structure. In May 2015, the structure was closed off from public access and warning signs like "Don't risk your life for a photograph" put around the area. That doesn't seem to deter the Instagram crowd who still disregard all warning signs and fences for that much coveted 'Like'.
Flamingo Beach, Netherlands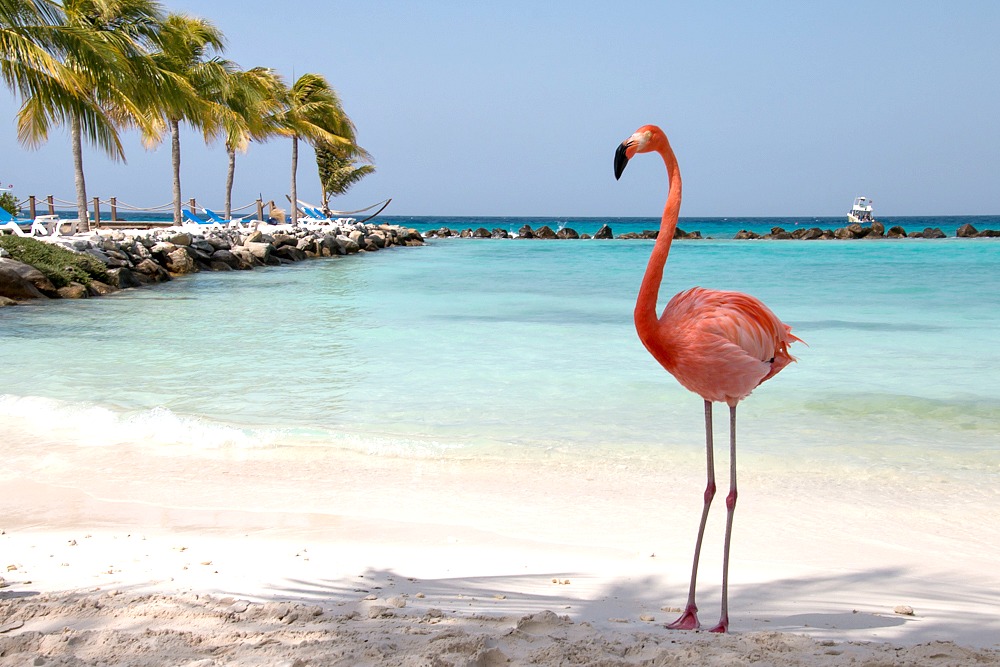 This is a private beach in an island owned by the Renaissance Aruba Resort & Casino in Oranjestad. Fret not if you are not loaded enough to shell out Rs.25,000 for a stay. Simply get a day pass (around $60)  from the hotel which includes beach access, lunch, few drinks, a boat ride and a massage. There is nothing much to do here except sit back, relax and watch the flamingos. They are curious creatures and are literally everywhere in the island so you'll have plenty of selfie opportunities.
Lacasadelarbol, Ecuador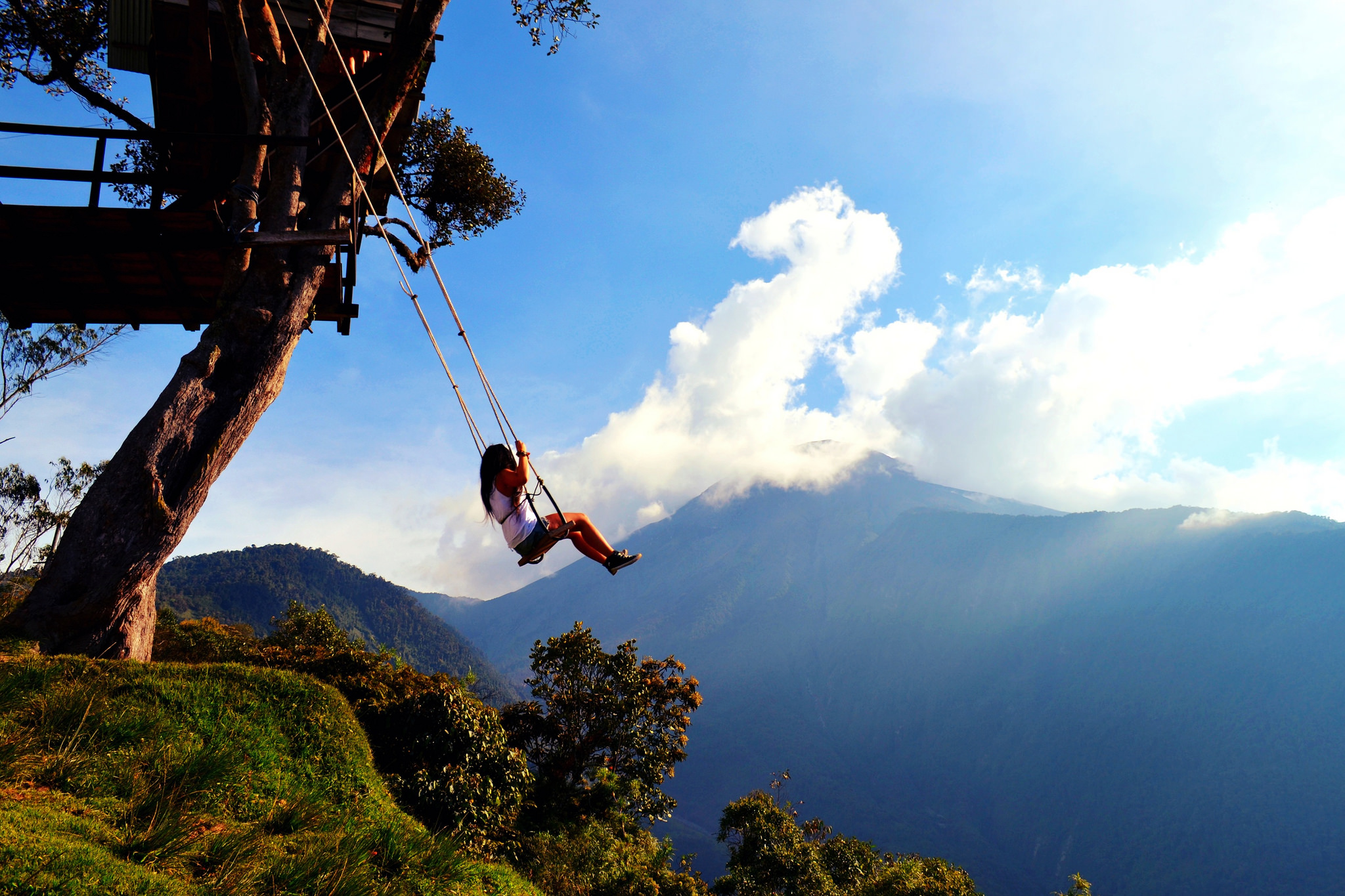 Located 2,600 meters above sea level, 'the swing at the end of the world' offers an at once beautiful and terrifying view of the Tungurahua Volcano. Although it looks like the swing it at the edge of a cliff, it's a really just a steep slope. Either way, there is a overwhelming probability that a fall will mean death. But that hasn't stopped Instagram addicts from taking the death defying swing for the perfect snap to impress their followers. Even if you are not into crazy swings, the view from the top is along is worth the trip.
Rain Room, USA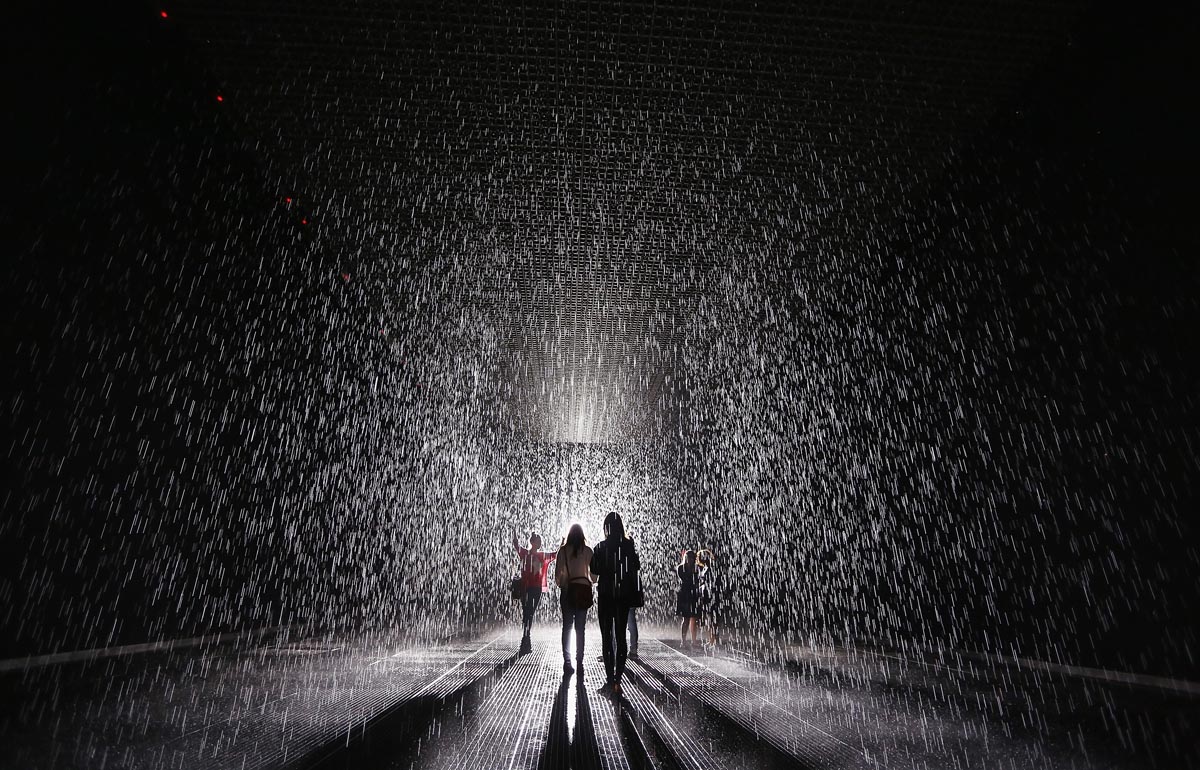 Conceived by London-based art collective rAndom International, this art installation is the perfect blend of technology, entertainment and an awesome Instagram opportunity. Visitors step into a 2,500 square-foot room fitted with sensors, cameras and water spouts which lets them experience the feeling of walking in the rain without getting wet. The spouts sprinkle around 1,000 liters of water per minute which is then filtered and cycled back for the next round. The cameras come with body mapping sensors which allows the visitor to move freely through the space unsoaked. The immersive environment was conceptualized to allow people to become performers on an unexpected stage while creating an perceptible awareness about the individual's personal space.
Wisteria Flower Tunnel, Japan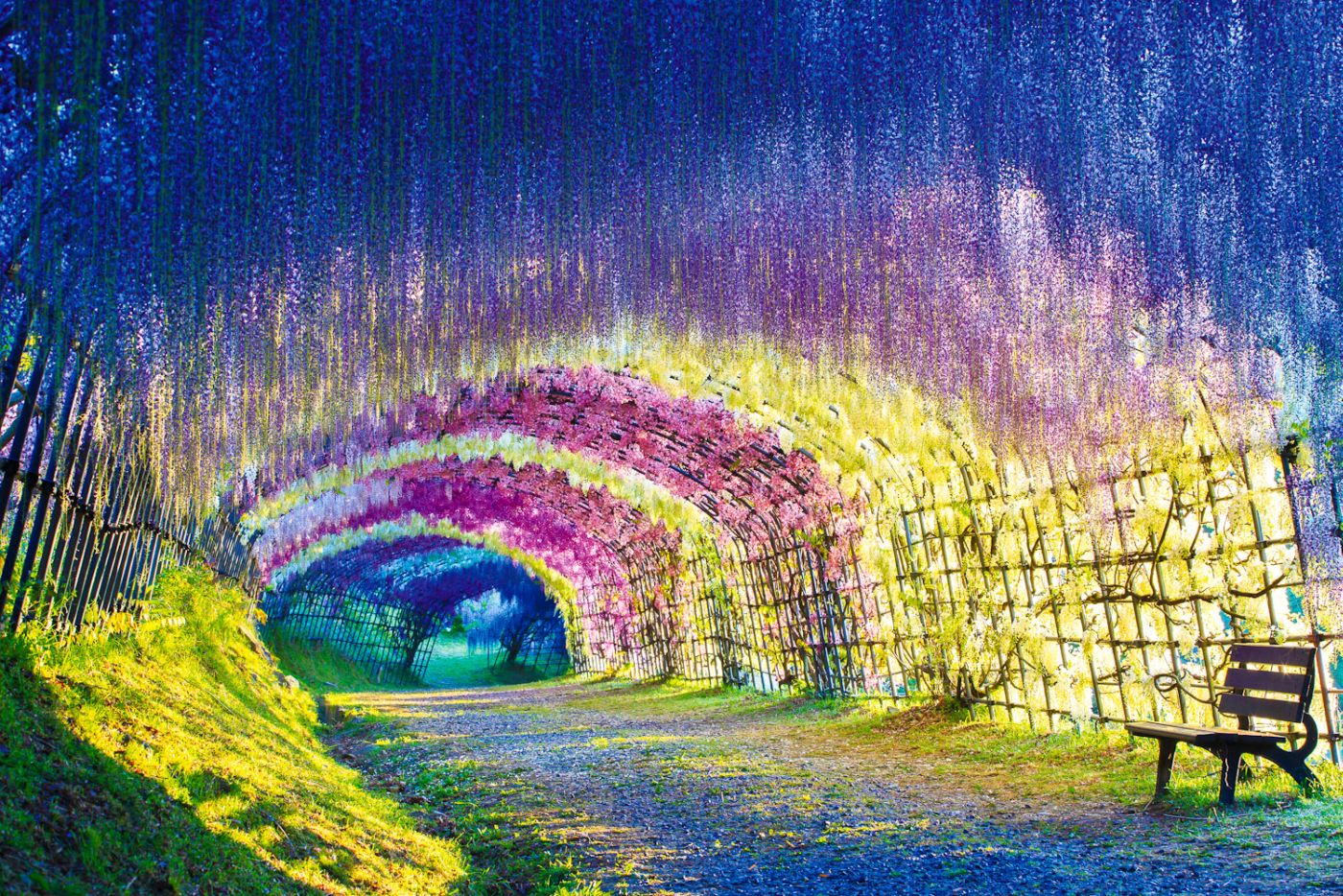 The Japanese are famed for their obsession with minimalism, beauty and perfection in architecture. And nowhere it is more pronounced than the stunning wisteria flowers at Kawachi Fuji Gardens, in Kitakyushu. The garden is home to more than 150 wisteria plants of around 20 species. But the highlight of the place is the awe inspiring wisteria tunnel where visitors are surrounded by a splendid display of flowers in a zillion hues. The place was well known even before the arrival of the Intagram but its popularity skyrocketed in the post-Instagram era.
Blue Lagoon, Iceland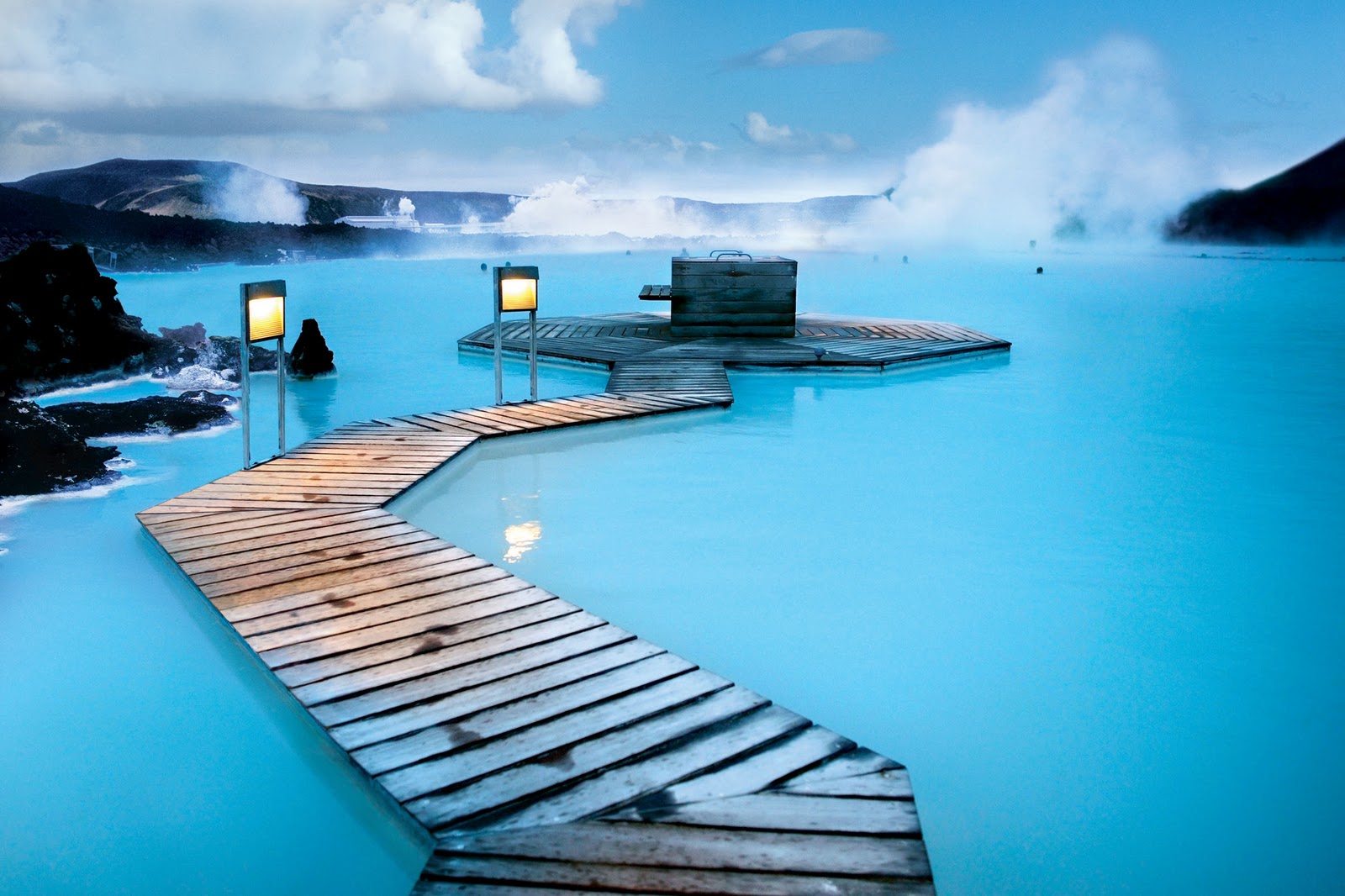 Health-savvy social media junkies are rushing to this geo-thermal pool in a lava field in Grindavík, making it one of the most instagrammed places in Iceland. Make no mistake this is no ordinary pool, there are plenty of corners to explore, a heated waterfall and a swim-up bar where you can get your favourite (overpriced) poison. The intense blue hue of the lagoon is due to the presence of several minerals like sulfur and silica, which is supposed to aid in relaxation and heal skin issues like psoriasis.
Plitviče Lakes National Park, Croatia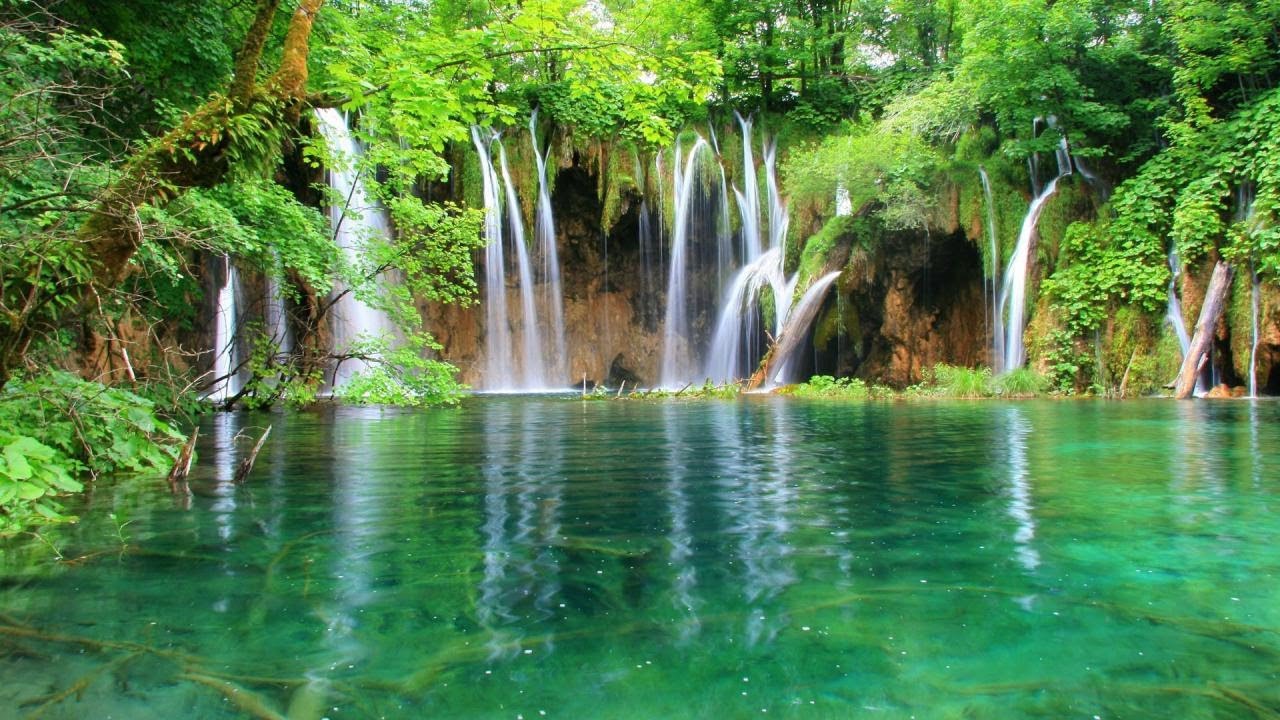 Even if have casually browsed Instagram, you are highly likely to have come across the stunning postcard-like view of this landscape in Croatia. This UNESCO Heritage site features dense forests, hidden caves, turquoise lakes and more than a hundred waterfalls. The pristine natural setting attracts hordes of Instagram addicts, especially to the lookout spot known as Veliki Slap.
Göreme, Turkey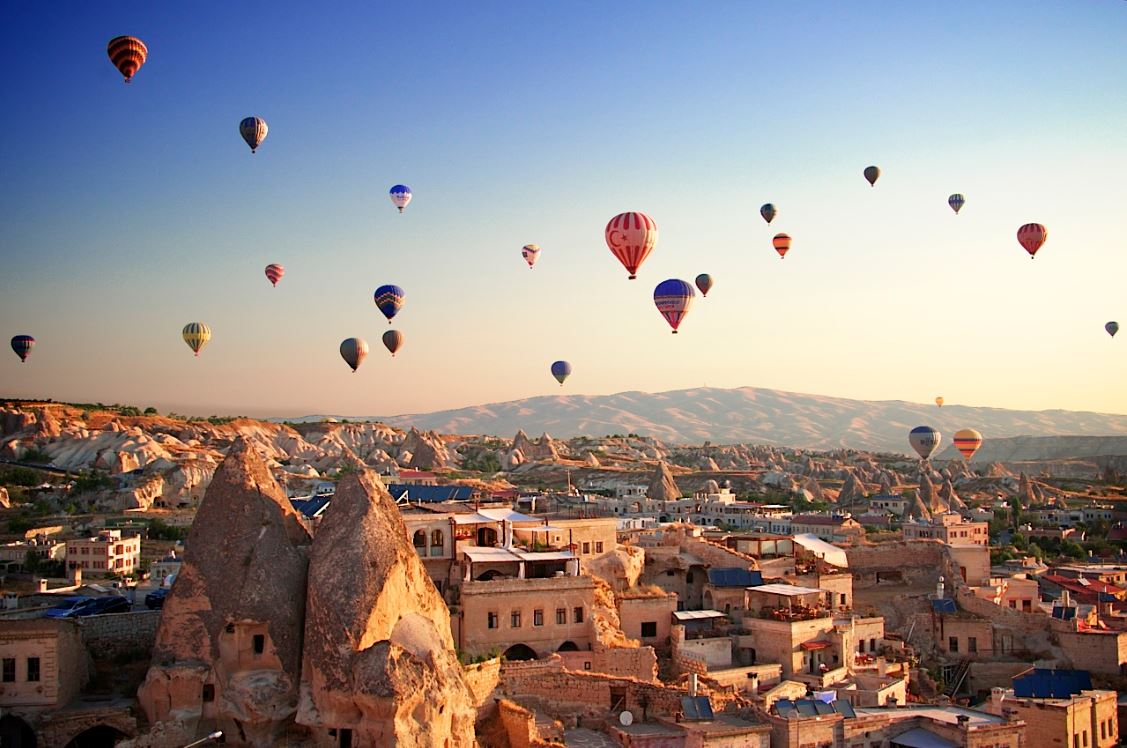 A spectacular landscape entirely sculpted out of volcanic rock, Göreme is home several 10th and 11th century cave churches. The town was always popular with backpackers but not many casual travellers headed to this place. That was until the backpackers started posting stunning pics of the place in social media. The place quickly grew in popularity and now sees record number of visitors thanks to Instagram.