December 31, 2015
8 min to read
Coolest Summer Getaways
Camiguin, Philippines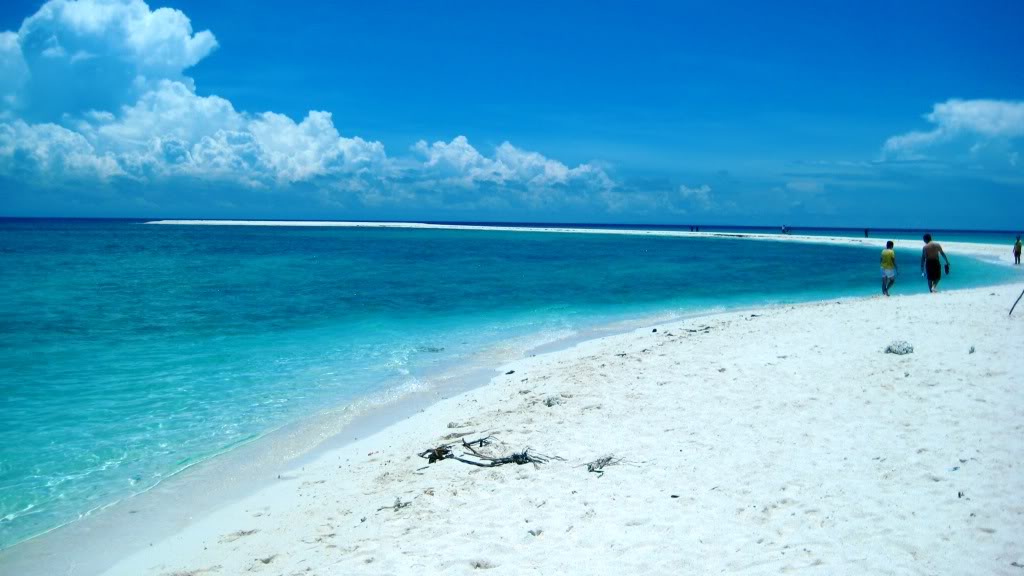 Camiguin's tag "come as you are" might be inspired from the hit Nirvana single, but it perfectly fits this volcanic island located off the northern coast of Mindana. This tiny island embodies a free-spirited and laid back vibe that welcomes visitors with open arms. Despite being the smallest province in Northern Mindanao, Camiguin is home to twenty volcanoes, including the still-active Mount Hibok-Hibok. Apart from the usual beach holiday checklist of pristine beaches, multiple diving spots and hidden waterfalls, Camiguin offers rappelling, volcano exploration, hot & cold springs and jungle trekking. The less intrepid traveller can spend their time exploring the beautiful Spanish era churches, ruins and charming villages.
How to reach: – There are direct flights from Manila to Cagayan de Oro City by several carriers like Philippine Airlines, Cebu Pacific, and Air Philippines to. The approximate flying time is 1 hour 20 minutes.
Where to stay: – There are shops, government buildings, few hotels and guest houses in the capital city of Mambajao. However, most visitors stay in resorts close to the northern beaches. Reservations are recommended during high season (March through May)
Koh Rong Island, Cambodia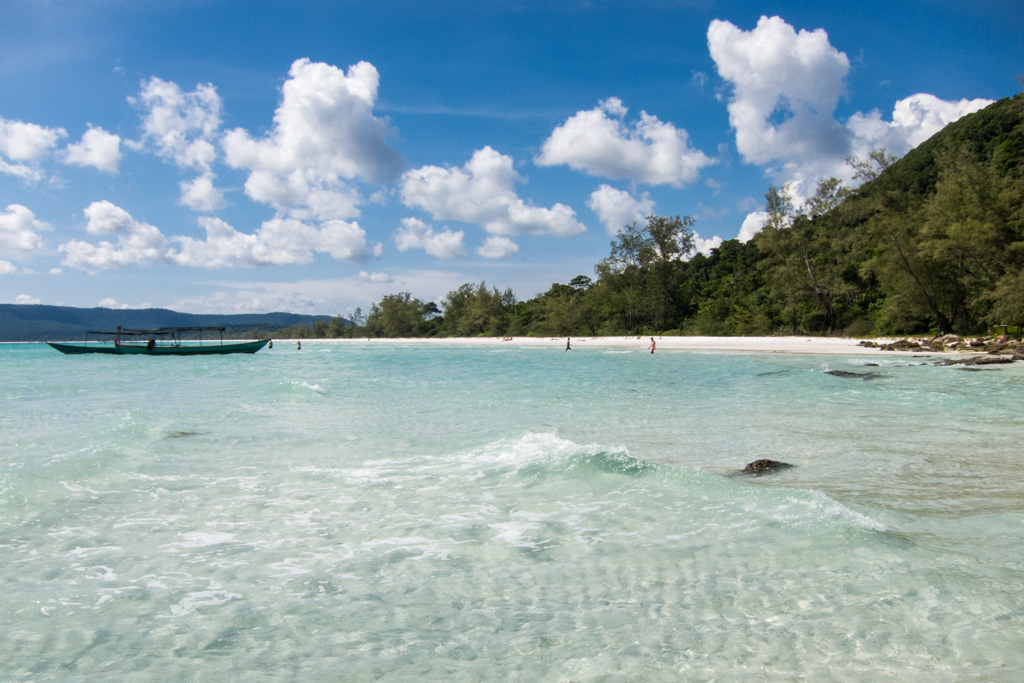 There are technically two Koh Rong Islands: one is the diving spot for boats leaving from Sihanoukville and the other is virtually untouched by tourists, floating in the middle of nowhere. The latter is often rated as one of the best beaches in Asia, and boasts of turquoise waters and vibrant coral reefs set against a stunning jungle backdrop. Koh Rong might no longer be the 'mystical land spoken in hushed tones amongst backpackers' but its a long way from being overrun by tourist hordes. The minimal development and low light pollution creates the perfect setting to view the brilliant phosphorescent plankton.
Where to stay: – There are 4 villages in the island and most of the hostels and guesthouses are centered on these communes.
How to reach: – There is constant ferry service from Sihanoukville to Koh Rang Island. Try to book the high speed ferries as they are more comfortable.
Bukit Larut, Malaysia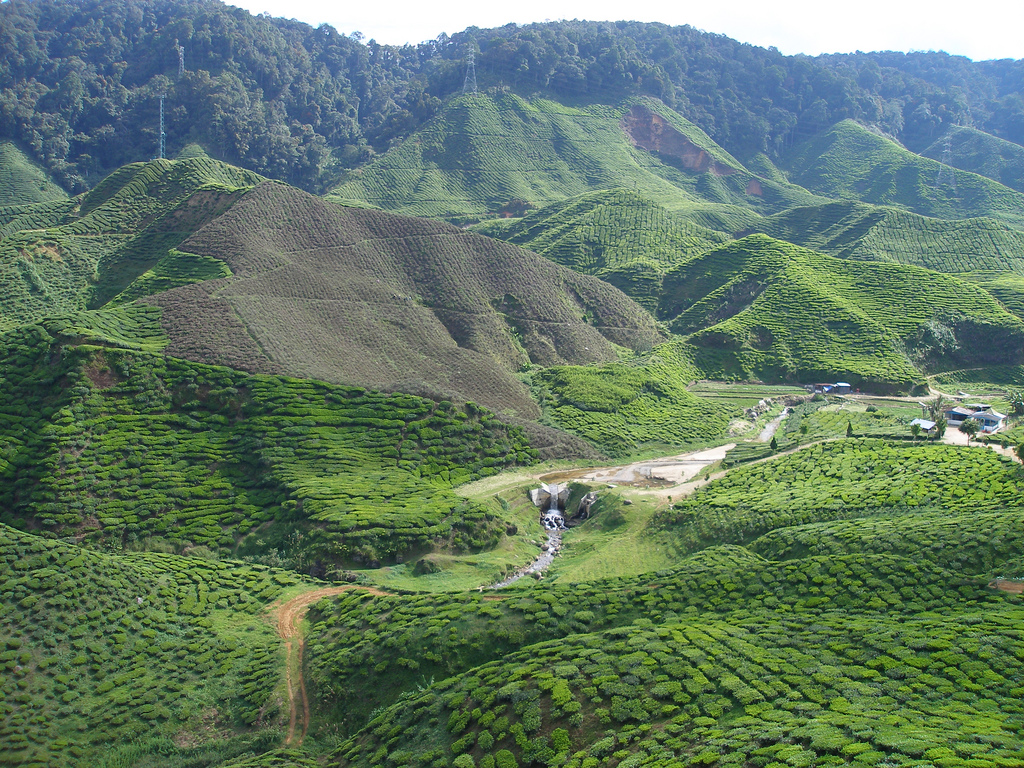 Formerly referred to as Maxwell Hill, this is one of oldest hill stations in Malaysia. It is also the least touristy one, owing to strict regulation on new buildings and ban on private vehicles. Despite being the smallest hill resort in Malaysia, it preserves the most number of colonial buildings and offers a peaceful getaway from the heat. Hike along the nature trails to explore the dense forest and the unique species of flora and fauna like gibbons, squirrels, wild orchids and mountain giant fishtail palm. Private vehicles are banned inside Bukit Larut; visitors can either use the Land Rovers (limited seats) provided by the resort or walk/hike up the hill.
Where to stay: – Accommodation is sparse; visitors can choose from a handful of colonial bungalows and guest houses.
How to reach: – Bukit Larut is located in the town of Taiping, in Perak state. Taiping is located halfway between Penang and Ipoh, and is easy to find once you reach Taman Tasik Taiping.
Nikoi Island, Indonesia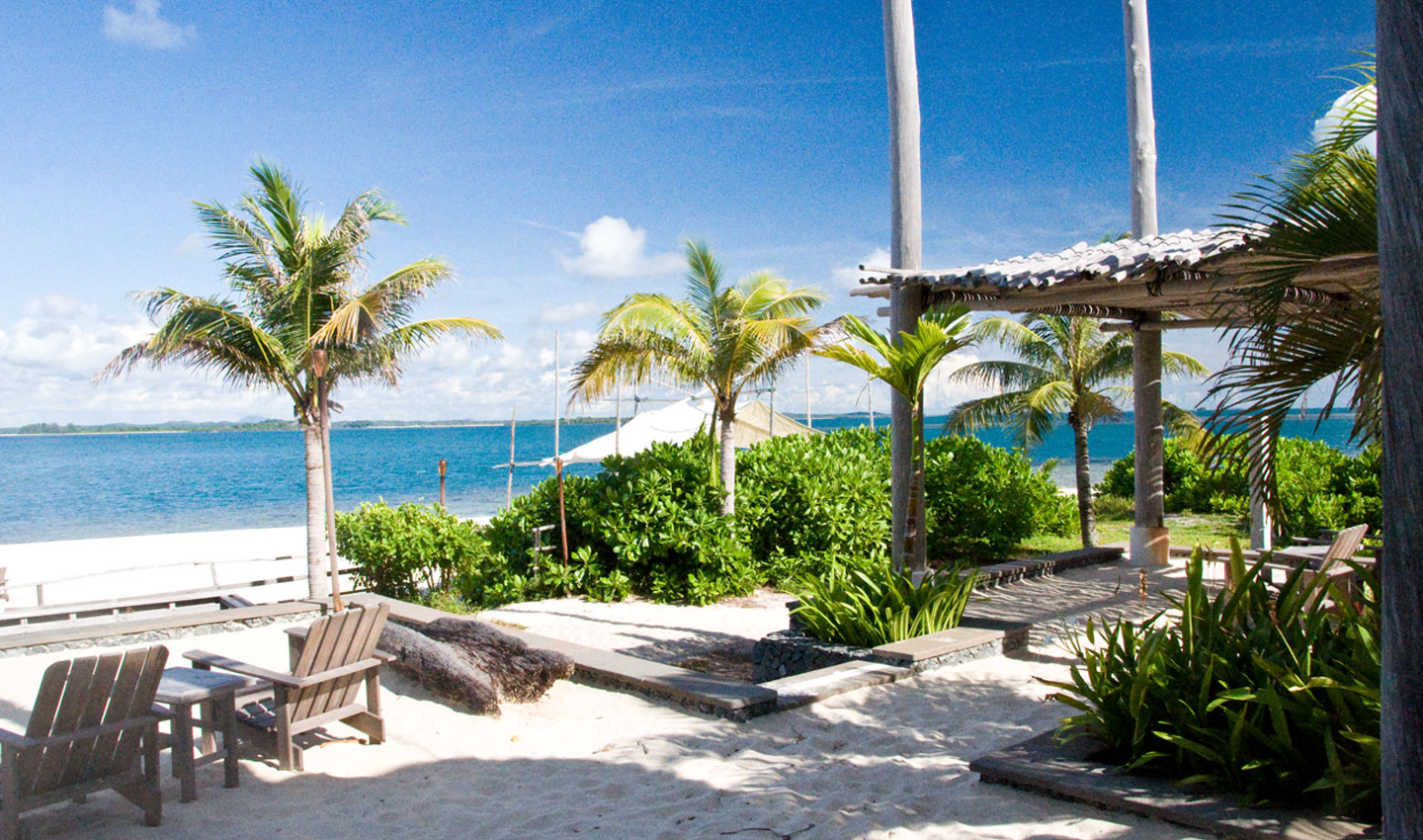 This magical island off the coast of Bintan offers the perfect mix of beauty, isolation and nature. Stay in a wooden chalet designed with natural elements that blends into the surroundings. You can leave the doors open at night and slip into snoozeland accompanied by the gentle sounds of the waves. This island has several private beaches, rock formations, coral reefs and dense jungles home to giant lizards and other exotic wildlife. Spend time snorkeling amongst the playful clown fish and vibrant coral, walk underneath the dense forest canopy, kayak on the high tide and end the day with a beautiful sunset that lingers in your mind long after you have left these shores.
How to reach: – From Singapore, take a ferry to Bintan, after immigration; you will be driven through the jungles of Tanjung Pinang to reach a private jetty. From here, you will be escorted by a speedboat (1 hr ride) to Nikoi Island.
Where to stay :- The sole accommodation is the Nikoi Island Ecoresort that offers 15 beach houses with open air living rooms and thatched gazebo. Despite the isolated environment, the hotel is well furnished and has four bars, a multi-cuisine restaurant and a kid's play area.
Sapa, Vietnam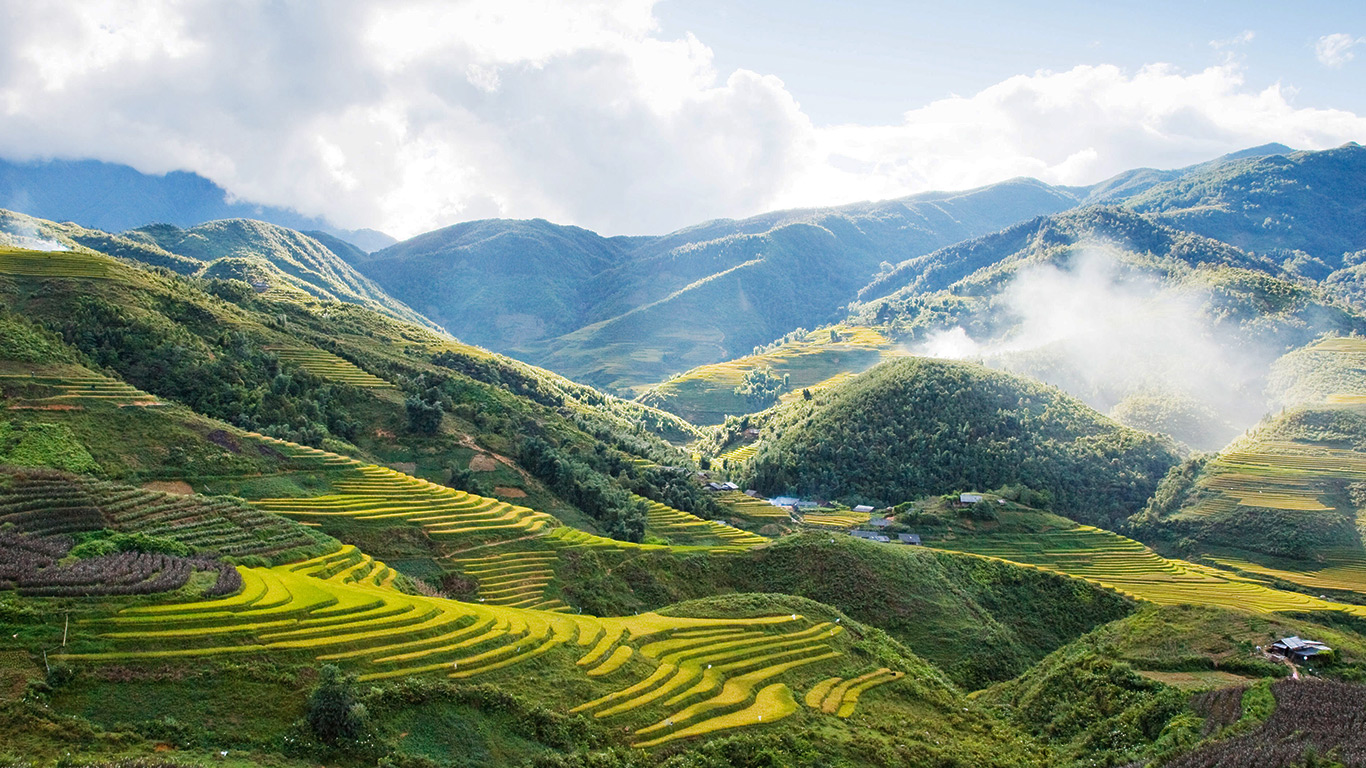 Located on the north west end of Vietnam, close to the Chinese border, Sapa is characterized by beautifully layered rice fields dotted by French colonial villas. Renowned for its picturesque scenery and rich cultural diversity, the town is home to several hill tribes, rice terraces, lush jungles and Fansipan – the highest peak in Vietnam. The Ham Rong Resort set amidst an English gardens hosts local tribal dance performances and also has a restaurant. The Sa Pa Culture Museum is worth a visit for travellers interested in the history, tradition and culture of the ethnic groups of Sapa. Though the central town is fairly commercialized, there are plenty of secluded spots in the countryside that are yet to show up in guidebooks.
How to reach: – The best way to reach Sapa is to take a train from Hanoi. The journey is around 9 hours.
Where to stay: – There are several hotels in Sapa in a broad range of budget; starting as low as Rs. 300 and going as high as Rs. 4000 per room night.
Mergui Islands, Myanmar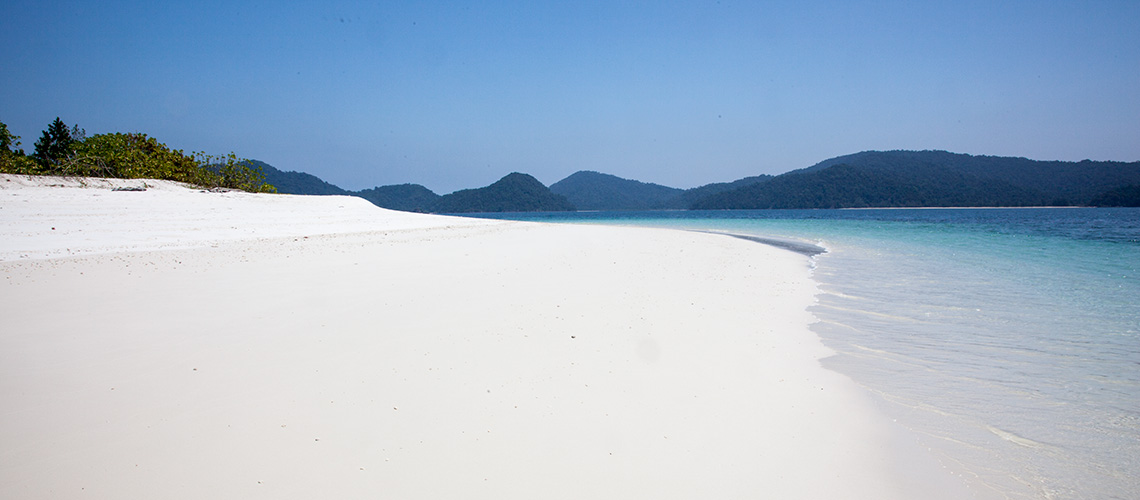 Located on the southernmost tip of Myanmar, the Mergui archipelago comprises of 800 virtually uninhabited islands with a unique flora and fauna. These are some of the last secluded, off-the-beaten-track tropical islands in South East Asia and is covered by dense jungles punctuated by beaches, rocky cliffs, mangrove swamps and coral reefs. The island has several top notch diving sites home to exotic marine life including unusual reef creatures, manta rays and sharks. Owing to its remote location, the only way to explore the island is abroad a cruise or a locally hired speedboat.
Where to stay: – There are about 4- 5 resorts in the islands but they are expensive and you will pay room rates comparable to a 5 star hotel in Yangon or Bagan.
How to reach: – Most operators will pick you at Saphan Pla jetty and transport you Kawthaung; from where a second speed boat is arranged to the islands.
Rua da Tercena, Macau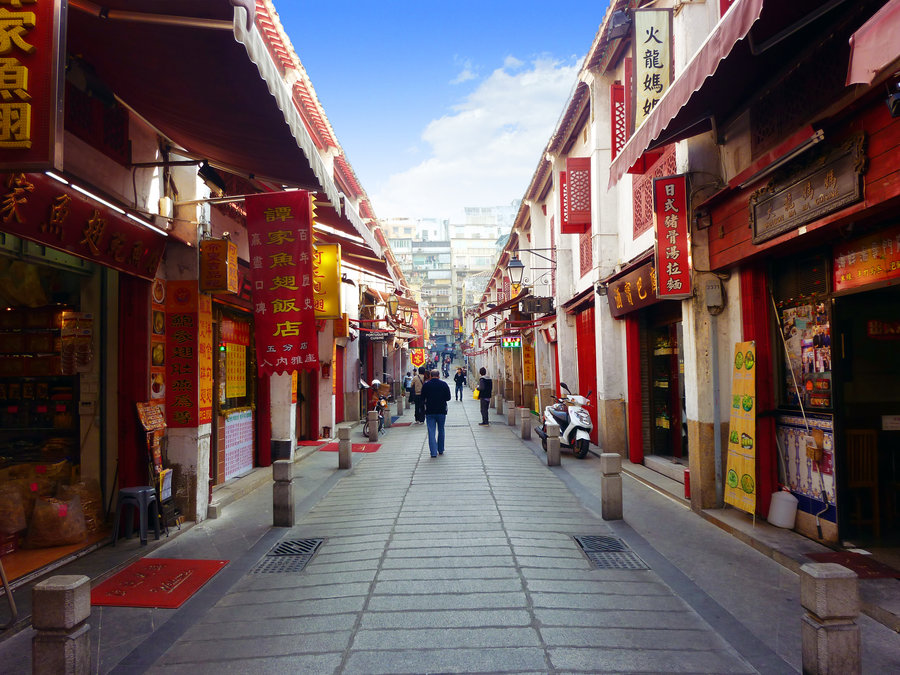 On your next trip to Macau, skip the tourist kitsch locales and head to Rua da Tercena to catch a glimpse of the old city . Far removed from the neon lights and clanks of slot machines, this tiny street is located close to Rua de Sao Paulo, around 10 minutes' walk from Sofitel at Point 16. Walk through the stone street lined with rickety antique shops, family run furniture shops and quaint art shops that don't open till late in the afternoon. Wander amongst the dimly lit shops with their wares spilling into the streets; hunt for souvenirs in the form of pottery, rare coins, paintings, handmade jewelery, antiques and other bric-a-brac.End a tiring day of sightseeing by gorging on delicious local street food like melt-in-the mouth Portuguese egg tart and velvety soft coconut ice-cream.
How to reach:- Fly into Hong Kong and take a ferry to Macau. The main ferry terminal in Macau is the Macau Ferry Terminal
Where to stay:- Accommodation in Macau is expensive due to shortage of budget hotels and hostels.Try to book hotels through agents as they tend to be lower than walk-in rates.
Railay Beach, Thailand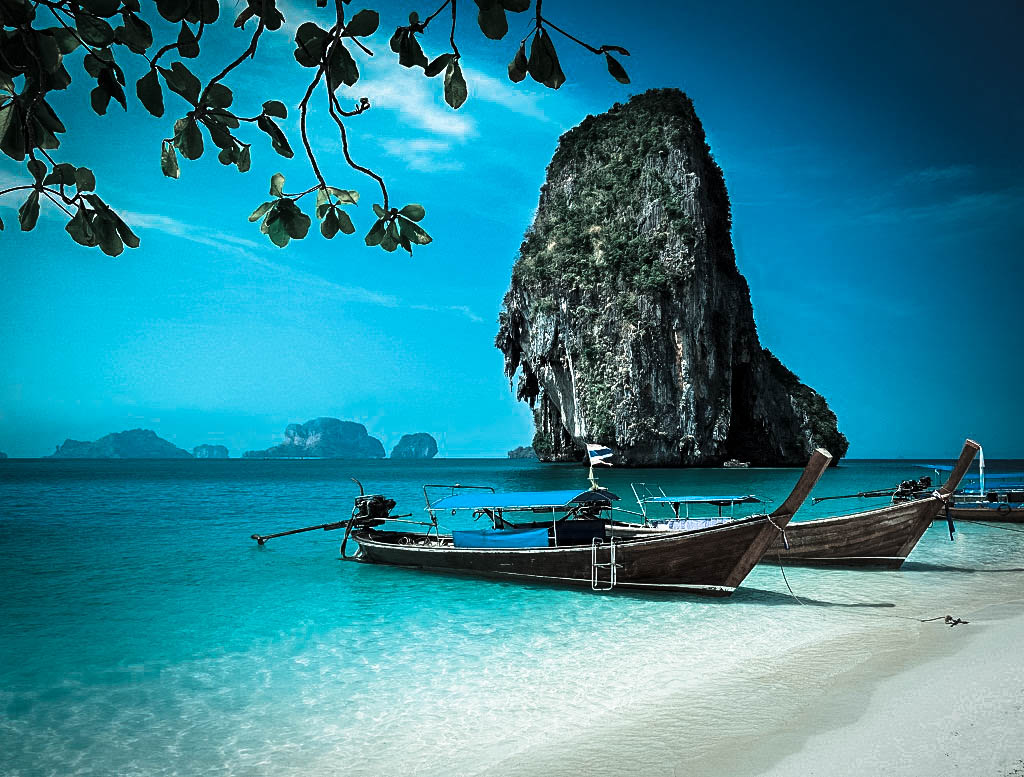 If the tourist filled Thai beaches like Ko Phi Phi and Ko Phangan is not your thing, then head over to this secluded paradise between Krabi and Ao Nang. While Railay beach is by no means secret or off-the-beaten-track, its 'boat only access' has served as a buffer against rapid commercialization. This tiny island offers several small beaches, a fairly good jungle cover and intricate cave passages that open out into the sea . The highlight of Railay beach is the towering limestone cliffs that encircle beach that attracts some of the best rock climbers in the world. Railay beach packs in several activities : go rock climbing, kayaking, snorkeling, nature trail, elephant trekking, rafting, quad biking or simply laze on the beach. A 10 minute walk to the west side of the beach will reward you with crystal clear waters and powdery soft yellow sand.
How to reach :- Railay beach is a 15 minute longtail boat ride from Ao Nang.
Where to stay : – Railay is a fairly small beach and it can be tricky to get a hotel during peak season. Choose from budget bungalows and resorts in East Railay to a collection of luxury resorts on West Railay.
Haputale, Sri Lanka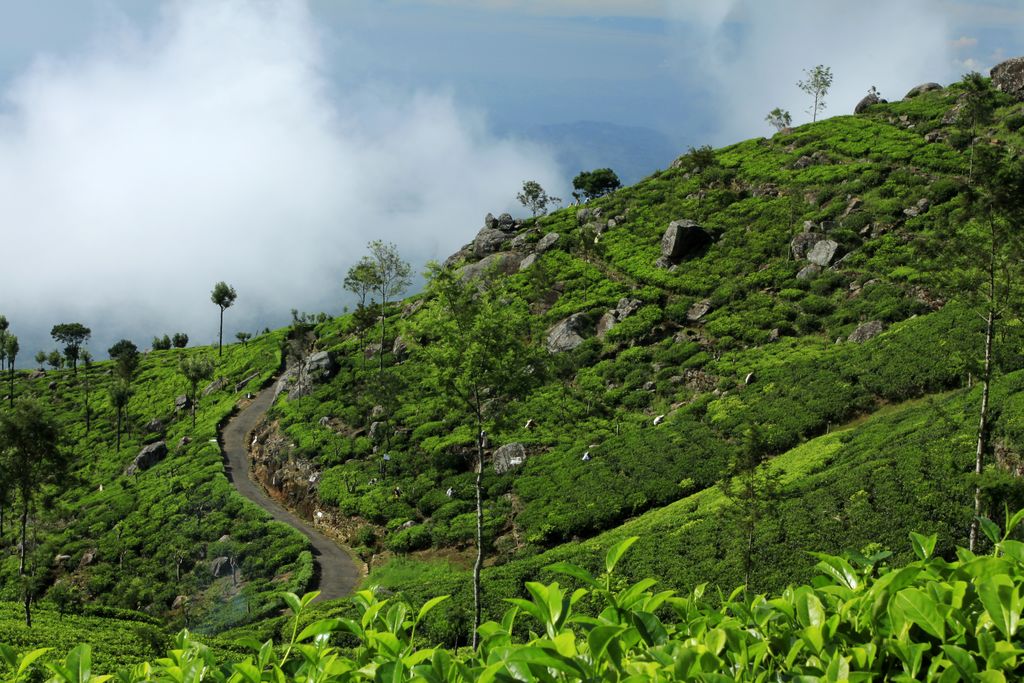 Perched at an elevation of 1,579 meters on a narrow mountain ridge, the mist enveloped town of Haputale is an overlooked but spectacular summer getaway. The main town itself is a bustling maze of small shops and three wheeler traffic, but take a short walk and you will be rewarded with extraordinary views. Haputale is home to several British colonial artifacts and sprawling tea estates that blankets the entire hillsides. The major tourist attraction is the elegant Anglican Church on Bandarawela road. Haputale is an excellent base camp for trips to Horton Plains National Park and other tourist destinations in the region. On a clear day, you see the entire south coast from the town and at night, the distant glimmer of the Hambantota lighthouses .
Where to stay: – Over the years, the interest in the town seems to have waned in the tourist circuit, but the town still has plenty of cheap, clean accommodation.
How to reach: – Catch any train on the Colombo – Badulla line that is headed to Nuwara Eliya or Kandy.
Sumbawa, Indonesia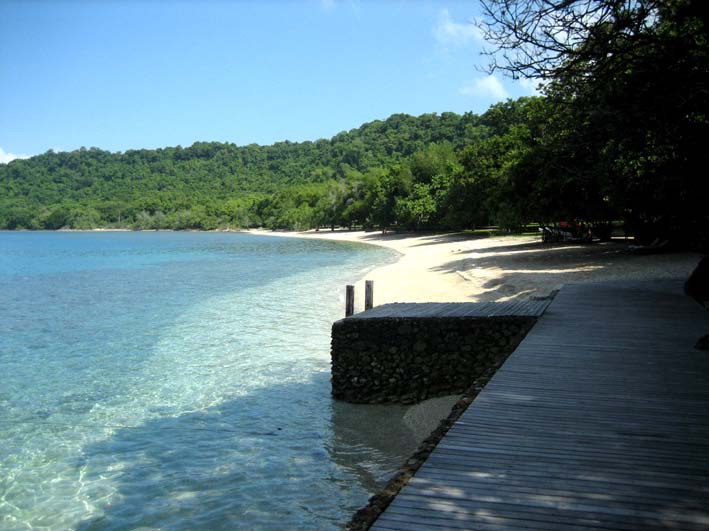 Sumbawa might be the perfect definition of a land in the middle-of-nowhere. This tiny island lies on the way to more touristy spots like Flores and most people only catch a glimpse of it from the window of a bus as they are heading to see the Komodo dragons. Apart from being a surfer paradise, Sumbawa is home to dense rainforests, secluded beaches, vibrant coral reefs and rustic villages. The district of Sumbawa Besar on the west coast tends to be the calmest and safest while the main town of Sumbawa Besar has a good number of clean and comfortable hotels.
How to reach: – From Bali, take a ferry to Lombok, travel by road to the eastern seaport of Labuhan Lombok and take another ferry to Sumbawa.
Where to stay: – There are few hotels and guests houses close to the beach and in the main town; the popular ones are Rantung Beach Hotel, Santai Beach Resort and Wood Garden Bungalows.