October 25, 2016
3 min to read
Top 10 Festivals of Light across the globe
It is not just Diwali where all glitters with a string of lanterns and candle-lit diyas. Lights have been a part of many celebrations and festivities around the world. From magical ice castles in China to homages to the Virgin Mary in France, we bring you other illuminating festivals that shine brightly. So pack your bags and run to make your eyes sparkle and be greeted by colour, fire crackers, vibrant food and lots of fun and mirth.
Chinese New Year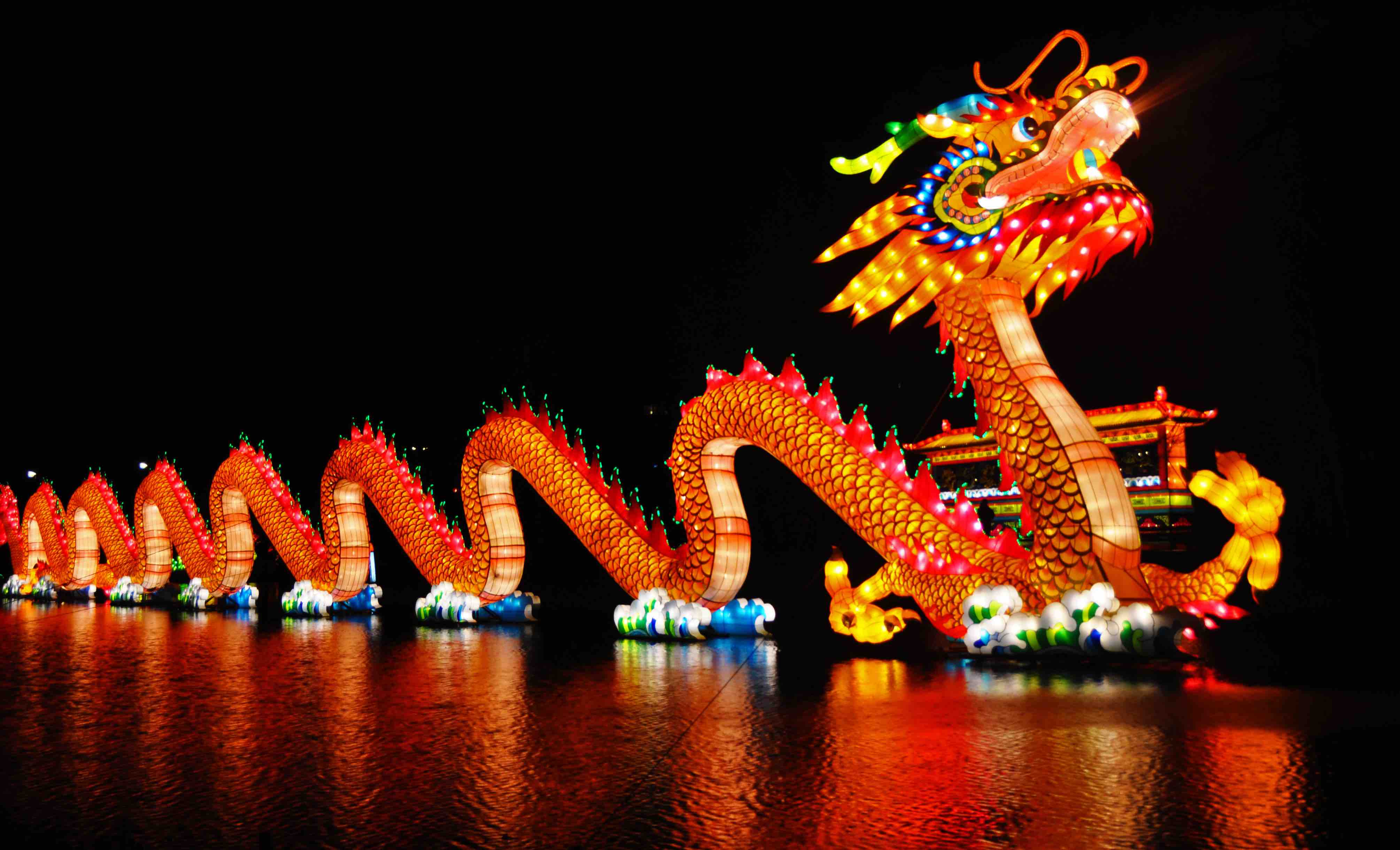 Celebrated after the Winter Solstice this lunar New Year is big in the East. Not just in China, but the Vietnamese, Indonesian Chinese, Malaysian Chinese all celebrate this festival with much pomp and show. The festival is about family, lanterns, food shaped like the moon and general feeling of well being, that comes with new beginnings.
East Pretoria Festival of Lights
Thanksgiving was never as beautiful and fun as here in Pretoria. Here, the solemn and elegant festival is celebrated for two months. Marked by illuminated floats, colourful parades and a lot of singing and dancing, it hits off in November and continues till 1st January.  In fact, this spirited festive season holds as many as over 100s of different cultural events and programmes.
Hanukkah
When a scarce supply of sacred oil miraculously burned for eight days in Jerusalem's Holy Temple in the 2nd Century BC, the tradition of Hanukkah was born. Today, Jewish people observe the Festival of Lights – which may occur between late November to late December – by lighting one branch of a menorah, each night for eight nights.
Hogmanay, Scotland
Scotland celebrates New Year with a fire festival. With traditional fire balls made out of balls of chicken filled with old newspapers, sticks, rags and other flammable material, torchlight processions and live music, the festival is one big street party.
Yi Peng, Thailand
Celebrated all around Thailand, this festival of lights is a treat for the eyes. It is believed that the wishes of people who release lanterns into the sky above the water come true. A religious ceremony in Chiang Mai, the celebration pays homage to Buddha. While the exact date isn't announced until a few weeks before the date, the locals prepare for the festival well in advance. There is also a provision for tourists to participate in the event a week after the actual celebrations.
St Martin's Day in Holland
In this children's festival in most part of Holland, one can see kids walking up and down the street with lanterns and singing hymns and reciting songs. Much alike American Halloween traditions, they are given sweets as treats in return. The festival is celebrated in early winter, second week of November. St Martins is also an old harvest festival celebrated in many parts of Europe, prior to the period of fasting in advent.
Noche de Brujas/ Night of the witches
Celebrated in the Mexican town of Catemaco, it originated in 1970, when a local shaman was struck with an idea to host a witchcraft convention.  Now every year hundreds of shamans, witches and healers from all over Mexico travel to Catemaco to perform a mass cleansing ceremony designed to rid them of previous year's negative energies. The town is filled with vendors selling trinkets and magic potions and tourists throng the streets looking for some magic in their own lives
Aomori Nebuta Matsuri
Colorful parades are held across the Aomori city in Japan where huge nebutas or colorful floats are illuminated from inside while traditional Japanese music is played in the background. The ambience and the festive feel is sure to make you feel intoxicated with joy.
Festival of Lights, Lyon
France celebrates Lyon's heritage with a festival of lights that spans over four days. Much alike Diwali, the citizens of Lyon illuminate their window sills with traditional candles and decorate the whole city in an innovative way each year. The celebration provides the young talented designers to showcase their talent in a whole new way every year
Las Fellas
Like other festivals in Spain, this festival too is very unique and showcases yet another fun filled part of Spain's culture. It is a fire festival that commemorates a feast day in honour of St. Joseph, the patron saint of the carpenters. The festival marks the end of the evil, known as ninots made of cardboard and wood, by ravishing them in fire.