December 31, 2015
4 min to read
Trips to Take in Your 20's
10 trips you should take in your 20's
The best time to travel is in your 20's – when you're independent and legal to do most of the stuff yet young enough to be forgiven for having a little too much fun. Set yourself a modest budget; squeeze your belongings into a backpack; sleep in a shared dormitory; survive on street food and bargain like your life depended on it and get out there to create some amazing experiences that will stick with you forever. Here are 10 of the best trips you should take in your 20's!
    Backpack across the North East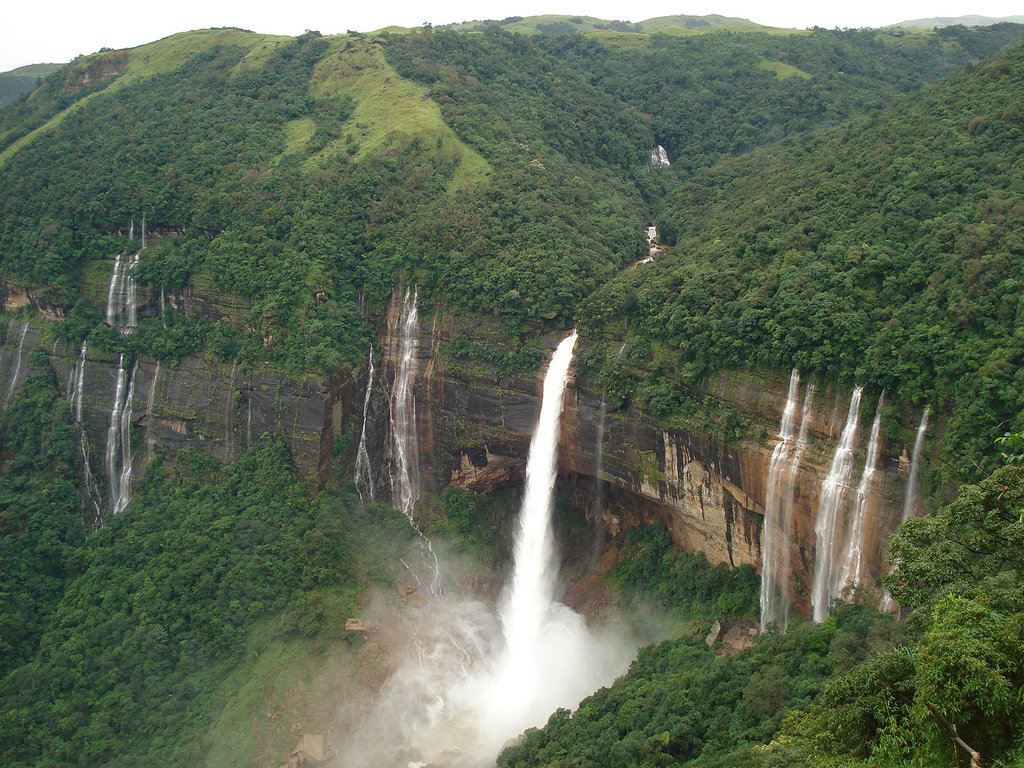 This is one of those trips best undertaken with no concrete plans and no pre-decided schedule. Stick to public transportation – trains, buses, shared jeeps and hitchhiking. Look around for budget hotels and bargain on the fares – clean bedding and clean toilets should be you sole requisites. The suggested itinerary is Gangtok – Pelling – Bhutan – Darjeeling – Shillong – Cherrapunji – Kazringa.
Go scuba diving in the Andamans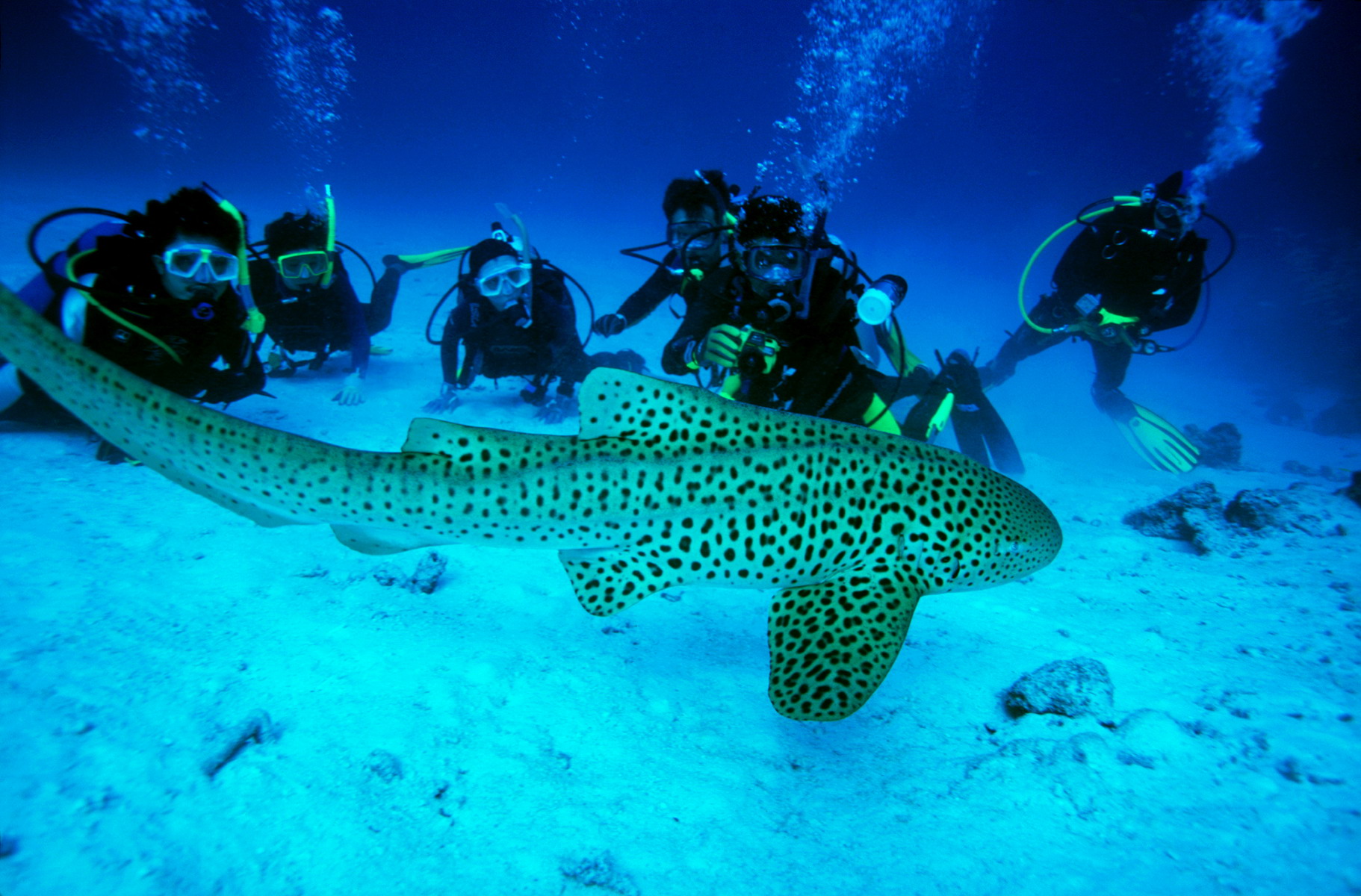 The seas around the Andaman Island are thriving with marine life – there an estimated 750 species of fishes on a single reef. The waters are home to fascinating marine ecosystems where parrot and angel fish exist alongside loggerhead turtles and reef sharks. Havelock is the undisputed choice for scuba diving in the Andamans;there are more than 6 centers up and running at last count.
Drive through the forests of Bandipur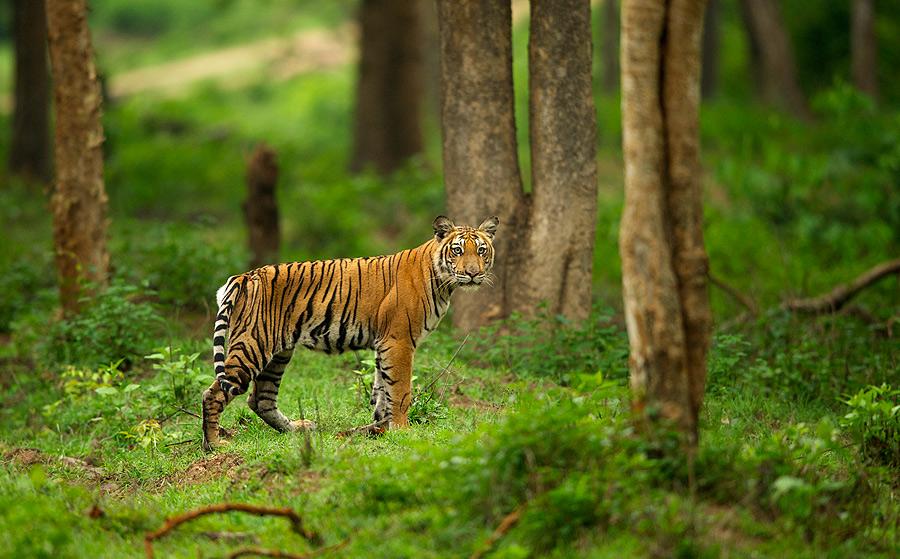 Bandipur is a well known forest reserve most travellers from Bangalore stop by on the way to Ooty or Kerala. It takes 4.5 hrs to reach the spot from Bangalore and accommodation options include Jungle Lodges and Resorts. The Bandipur safari is extremely popular due to surprise element – you might return after seeing couple of wild boars and some cheetal or you could have been within 10 feet of a tiger.
Trek to Dudhsagar Falls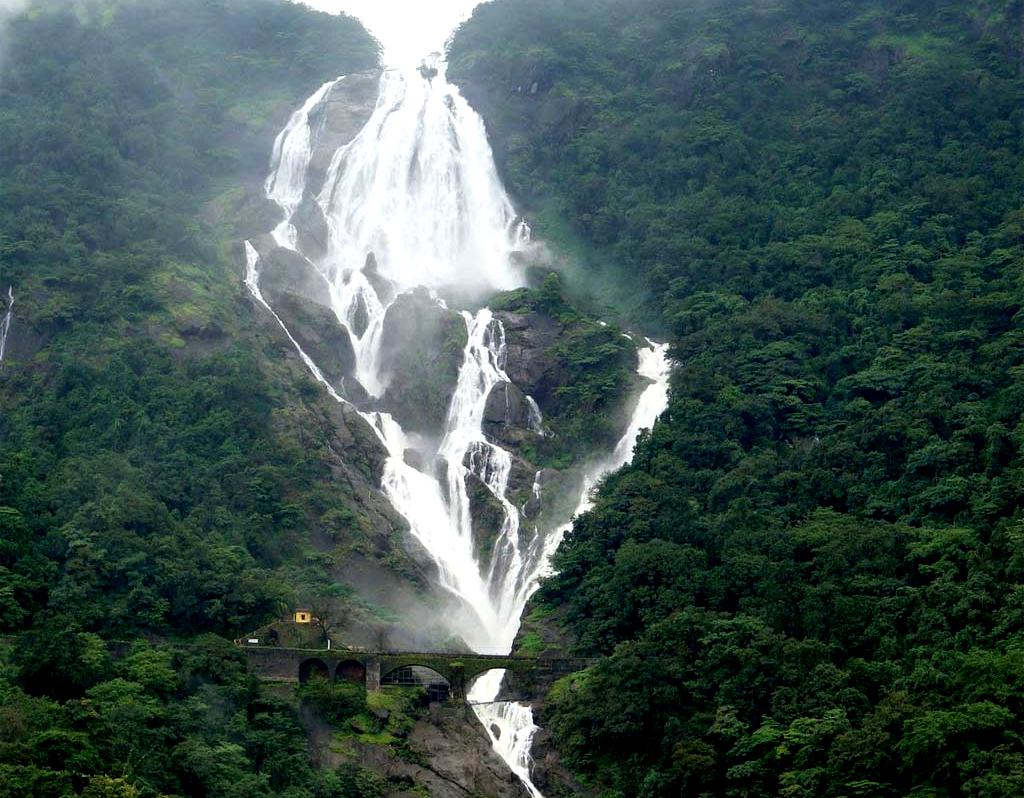 Dhudhsagar falls is located off the Goa and Karnataka border, within the Bhagwan Mahavir Wild Life Sanctuary. This trek is best tackled during the monsoons and there are three ways to do it
Route 1 : Castle Rock to Dudhsagar falls
This is the most popular route and is around 15 km one way and takes 6-8 hrs. The best way to reach Castle Rock from Bangalore is to take the Vasco Express; Castle Rock is the last railway station on Karnataka side. This is most preferred route and it will be crowded during weekends.
Route 2 : Kulem to Dudhsagar falls on track
This is a 11 km trek (one way) and takes around 4-6 hours to complete. Kulem is the first station after you cross the Karnataka – Goa border. The trek offers multiple views of the falls and you will also get to see the track bridge in front of Dudhsagar falls.
Route 3 : Kulem to Dudhsagar falls on mud road
A 12 km trek (one way) and takes around 4-6 hrs to complete. The first 4 km of the trek will be on track and the next 7 km will be on wet mud road. The last .5 km will is a descend when the trail joins the tracks near the falls.
Watch the sunset in the Rann of Kutch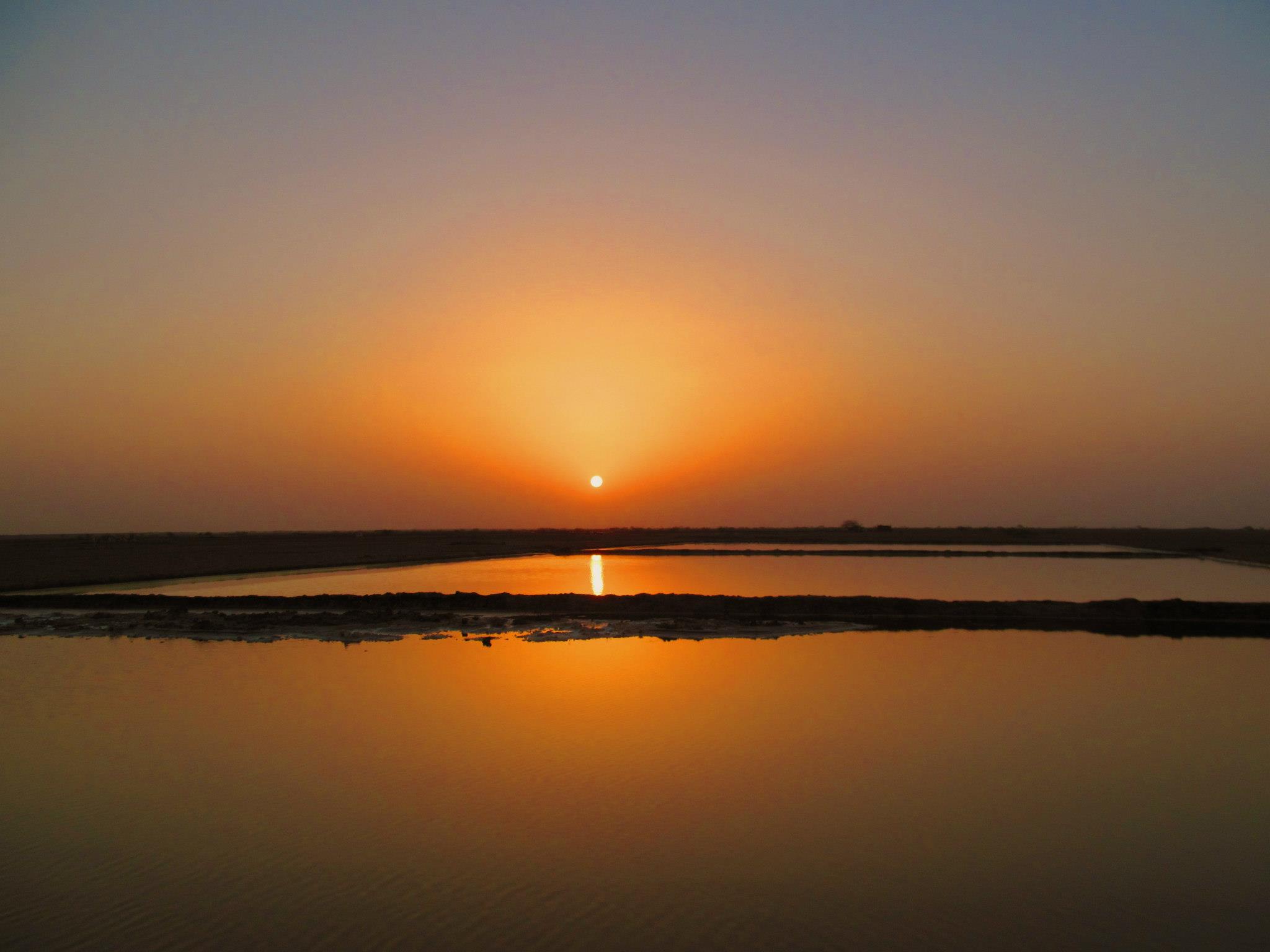 The Rann of Kutch is smashing blend of a unique landscape and rich culture – this sprawling white desert is inhabited by gifted artisans and colourful tribal communities. Visit the traditional villages which specializes in different forms of artistry including Banni embroidery, leather works and interesting forms of weaving and beadwork. Kutch presents the rare opportunity to witness sunset with no visual obstruction – pitch a tent and sit back for the picture perfect moment.
 Walk on the Living Root Bridges of Cherrapunji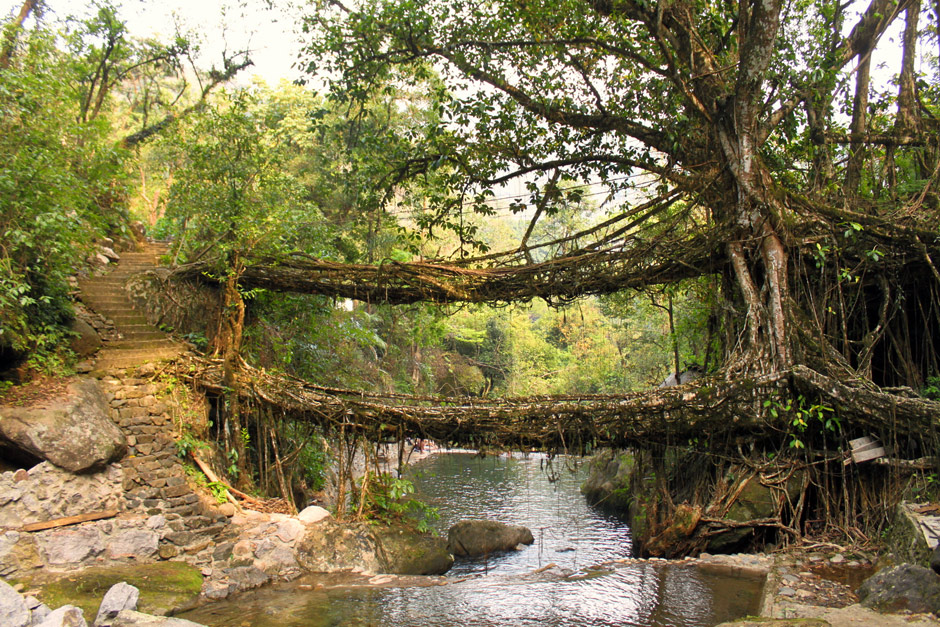 The living root bridge is one of its own kind in whole world; two opposite banks are connected by the roots of rubber trees that intermingle with each other to form a bridge. Of the numerous tree bridges in Cherrapunji, the "Umshiang Double-Decker Root Bridge" stands out for its unique structure and exceptional strength
To get to the spot is an adventure in itself that includes climbing over 2000 steps, crossing a rickety iron bridge and climbing two hills. But the journey is more than worth the effort – you will encounter crystal clear brooks, lush greenery and welcoming smiles of the tribal folks.
Cycle through the Nilgiris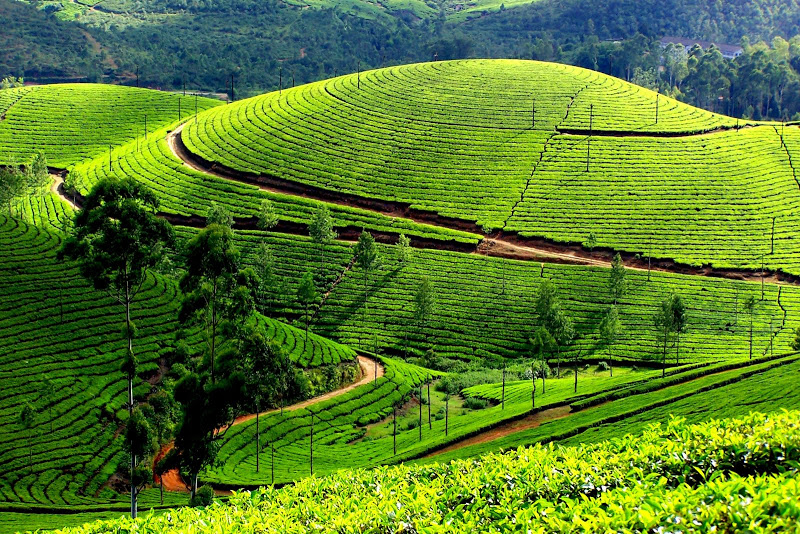 Ride over smooth roads across state boundaries; through lush tea gardens and plantation towns. Embark on an all day ride that starts from the highway heading towards a quaint spice trading town. Follow the road onto a rolling terrain dotted with cottages and finish off in a downhill stretch that end in a point with stunning panoramic views.
Party at the Sunburn Festival in Goa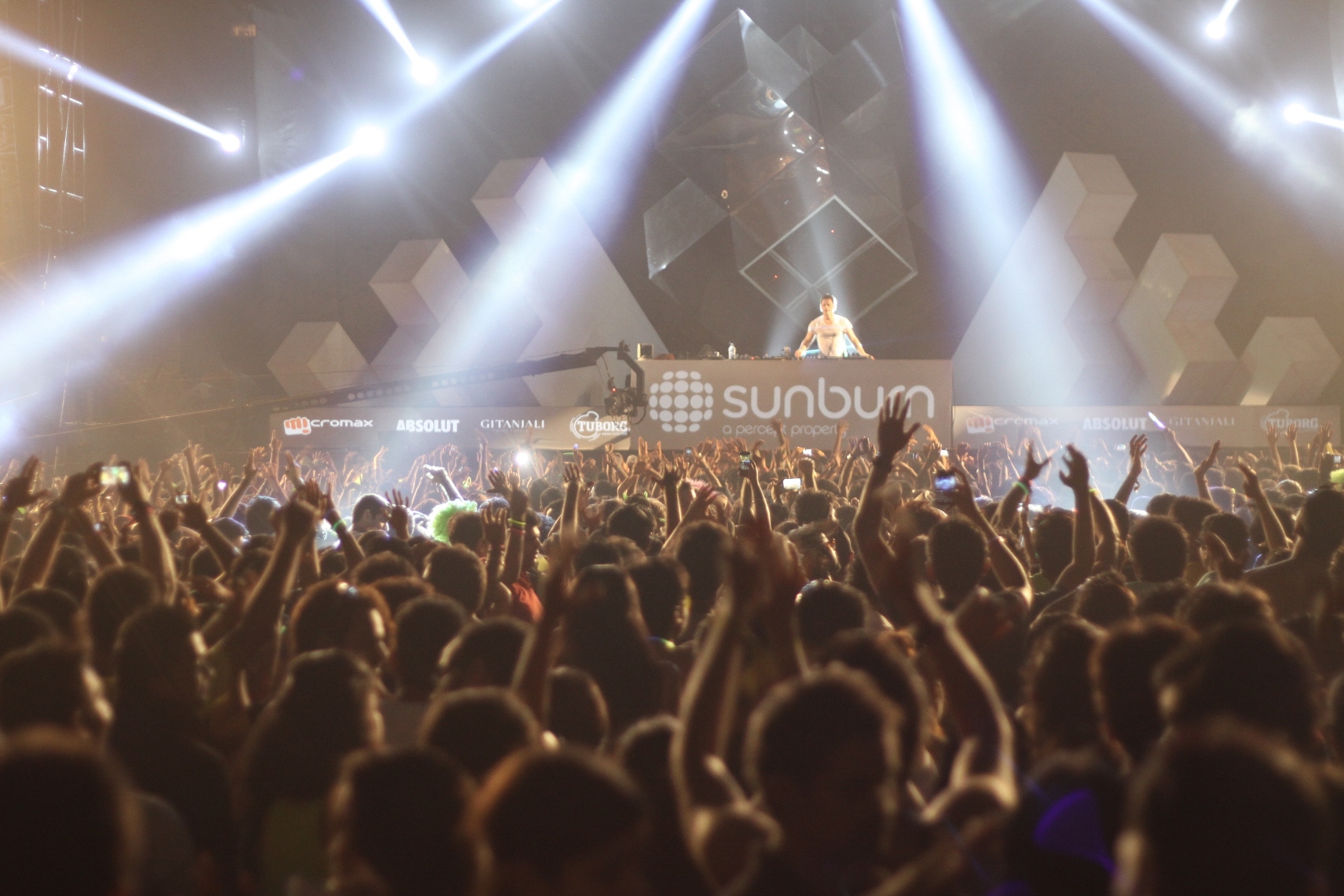 Groove to heart thumping music – with more than 80,000 people – in the biggest electronic music festival in India. This is an amazing place to meet new people who appreciate good music, dance like no one's watching, smile and just revel in the all round positivity.
Ride a bike from Manali to Leh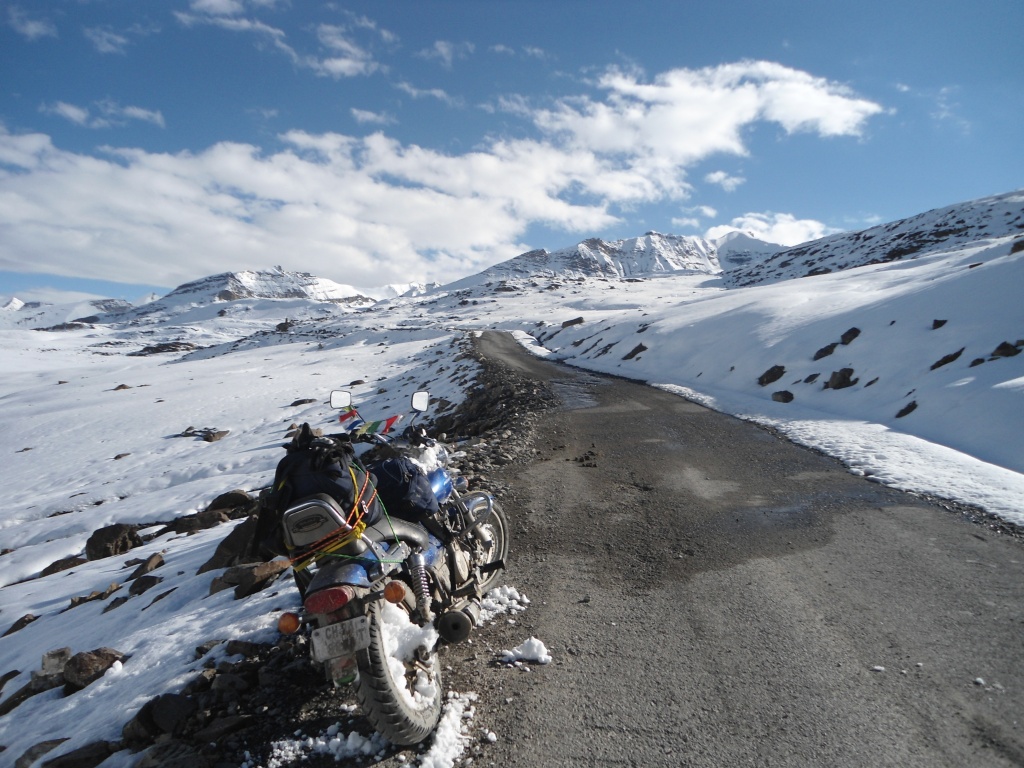 This a dream ride for avid bikers and is a transformative journey that covers over 475 km. We have covered the trip in greater detail here
Visit the Bhangarh Fort
Market road in Bhangarh
A stunning 17th century abandoned fort which has garnered a reputation for being the sole "Legally Haunted Place in India". Regardless of your belief in ghosts, the Bhangarh Fort is a worth a visit solely for the ruins – despite their dilapidated state, they are beautifully mesmerizing. .