January 16, 2022
6 min to read
7 Problems You Encounter in Dubai, their Solutions and Dubai Expo 2022
Dubai, Dubai, Dubai!! Our past few blogs have constantly been talking about this miraculous place. 
But, is Dubai worth visiting? Is it not one of those hyped tourism places that put the visitors down?
Well, we haven't explored this other side of the coin. Being one of the wealthiest countries, Dubai does have some fantastic resorts and architectural structures. 
But amidst this concrete jungle, do you feel lost in your maze? A maze in search of a naturally beautiful place. 
A maze that isolates you from the chaotic world and lets you peep inside of yourself. Some of our readers might connect with us at this point. 
So, to present to the readers both sides of the coin, the blog discusses the 7 problems you encounter in Dubai!
We honestly believe that the reader and the visitor should know the pros and cons, the good things, and the bad things about any place before planning their trip. 
But don't feel disappointed here. This blog won't ruin your Dubai plans. Instead, it will help you plan your trip in the best way possible. 
So, here we are, the 7 worst things you don't know about Dubai!!
1) It's Warm Outside but Freezing Inside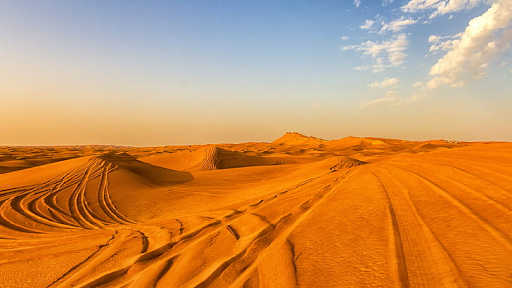 If you plan your Dubai Trip in the winter season, you should highly consider this. Being a desert country, Dubai has extreme climatic conditions throughout the year. 
Winters are freezing, whereas summers are scorching. The climatic conditions are so fluctuating that, within a day, the temperature might drop from 40 degrees celsius in the daytime to 12 degrees celsius at night.
Apart from this, the sea temperature also rises relatively high to about 37 degrees Celsius during summers. 
Nights usually are cold in Dubai. If you particularly come from a hotter place, you should highly consider taking layers of blankets to shield you in Dubai!!
Golden Tip: We suggest you plan your trip according to the weather conditions you are familiar with. For instance, if you come from a western country like America, you should visit Dubai in the winter!
2) No Natural Vegetation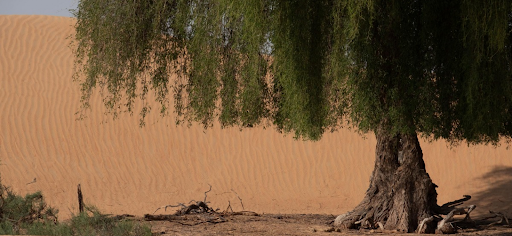 Dubai's soil doesn't support vegetation. 
Apart from this significant problem of soil, other difficulties like water scarcity, extreme climatic conditions, arable land etc., pose a massive challenge for farming. 
The only greenery you will encounter is the roadside gardens planted by the government of Dubai. 
There are very few birds and plants in Dubai. Finding any other living creature apart from Human beings is quite rare in Dubai. 
But, all these points shouldn't let you down. 
We have shortlisted some places in Dubai that will surprise you with a plethora of flora and fauna. 
Some of them include The Green Planet, Dubai Miracle Garden. 
Golden Tip: Check out our Blog, 15 Not-to-miss Tourism Places, when you visit Dubai to know more about such green places and plan your visit!
3) Things are Not Cheaper in Dubai

A gallon of milk in Dubai costs around 500 Rs. 
Almost everything is expensive in Dubai. Even a bottle of water will cost you a lot more than what it does in your hometown. 
Dubai has been almost constructed on a barren desert. The place was never meant for human inhabitation until people started occupying it. 
Hotels, malls and resorts also cost a lot, and the prices can be frightening to tourists. 
Some luxurious hotels can cost over 15,000 Rs per night. 
Golden Tip: Check out our page to know about the best hotel deals in Dubai. Also, plan your visit with a properly structured budget so that it will help you enjoy the mesmerizing place to the fullest!
4) Malls are designed like mazes in Dubai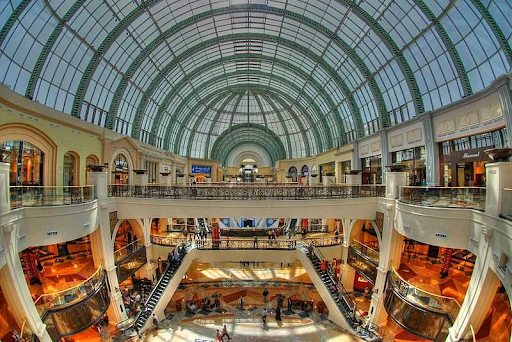 Dubai is popularly known for its mind-boggling design and monumental architecture. 
Many malls can give you the vibes of a maze. 
Stretched over hundreds of kilometers, visitors often get lost once they enter the Malls.
Whether you are in the Dubai Mall, Mall of Emirates or Madinat Jumeirah, the constant feeling of a labyrinth will follow your shadow!
Golden Tip: Use Mall Store Locator Apps to locate different shops and restaurants in the mall. Also, keep note of the helpline numbers in case you get lost in them!
5) There are Traffic Cameras Everywhere

Dubai Roads are overwhelmed with traffic cameras and speed detector sensors. 
You come down a hill, move around an abandoned path, race your vehicle, BAM; you are fined straightaway!
The visitors are often surprised when they encounter tons of fine receipts without realizing their mistake!!
Every traffic camera records your vehicle's speed, and if that exceeds the limit set by the traffic rules, you are subject to fine. 
If you fail to pay the charged fine, your car gets impounded.
Golden Tip: Ensure that you know all the necessary traffic rules and speed limits before planning your trip. Don't forget or ignore the fines charged to you. Failing to pay the fine can just worsen your situation. 
6) You cannot Consume Alcohol without a License

A person must own a Liquor license to consume it in the privacy of their home. 
Alcohol is only sold in hotels and a handful of privacy clubs. 
Also, crossing the Emirates with alcohol is illegal, particularly in the dry emirate of Sharjah, which just happens to lie between Dubai and Ajman. 
You can consume liquor in Ajman, where it's free for all, but cannot load your vehicle with the bottles.
Also, alcohol can be consumed in licensed public places and only if you are 21 and over. 
Golden Tip: Consume Liquor only inside your hotels and resorts. You must not try to smuggle the bottles from one place to another as you might encounter severe punishments! 
7) Dubai is far from Environmentally Friendly

The artificial islands pose a considerable problem to the ecosystem of Dubai. 
Once part of the protected marine lands, coral reefs, seagrasses, and oyster beds lie choked under a barrage of sea sand. 
The extensive air-conditioning used in Dubai's residential and commercial hubs considerably pollute Dubai air. 
Apart from these, the constant building of new malls, architectural monuments, tourism places, etc., increase the environmental threat. 
Dubai Lacks an efficient recycling program as environmental awareness is not prioritized. Loads of waste generated every year lack proper disposing and management. 
Golden Tip: Try to contribute in whichever way possible to preserve the ecosystem of Dubai. An unbalanced ecosystem won't stand long, given a lack of concern amongst the people!
Conclusion
Dubai is a truly fascinating and mesmerizing place that has compelled visitors across the globe. But, keeping in mind the problems tourists encounter, one should plan their trip considering the solution to the issues. 
Who can better understand the concerns and issues faced by the tourists than Via?
Via has been one of the leading tours and travel agencies that offers a superior travel experience, considering all the loopholes of a place. 
Our travel experts have specially designed the trips to ensure that the visitors don't face any issues mentioned in the blog. 
Also, this new year, Via brings you a fantastic package that might just fulfill your dream to attend Expo 2022. 
Yea, you read that right!! Expo 2022 is a 6-month long event in Dubai with thousands of performances and workshops, cherishing that crazy part of your soul!
So, what's the wait for when you have such a perfect partner in planning your Dubai Trip. 
Check out our page to know more about travel packages and offers!