October 18, 2021
6 min to read
Top 10 Fascinating Facts of Dubai | Must know facts of Dubai
Dubai is one of the most fascinating, auspicious and attractive cities in the world. Dubai is well known for the highest building in the world, Burj Khalifa (828 m). It is also well known for the biggest international event i.e. Expo 2020 Dubai and many more such facts of Dubai are popular.
Other than those facts of Dubai, in this blog we have mentioned some more fascinating and shocking facts. Go through it!!
Dubai is the youngest and growing city.

Emiratis are just 15% of Dubai population

Dubai people have lions and tigers as their pets.

Burj Khalifa design is based on the shape of a flower.

Dubai Land park is being designed in Dubai.

Dubai is known as the shopping capital of the Middle East.

Dubai is a city of supercars

Dubai is one of the safest city in the Middle East

World's first skyscraper building is been built in Dubai

Dubai's economy isn't only dependent on crude oil. 
Let's talk about a city that needs no introduction, Dubai. Who doesn't know about this beautiful and growing city? Few of us have gone there multiple times and many of us dream for it. 
You are extremely interested in exploring this newly developed city. It's been a sensation now because of EXPO 2020 Dubai. Dubai has grown up as one of the best cities in the world with a course of 50-60 years. 
It's  diverse and fast-growing economy has led to incredible growth in just a few decades. 
This article will introduce you to some fascinating and surprising facts about Dubai you may not know. 
Dubai is one the fastest-growing cities in the world and has set marks with Highest buildings, seven star hotels, reinvention, artificial islands and other attractive points.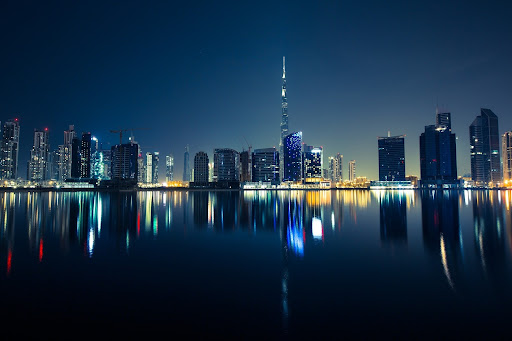 You'd be surprised to know that Dubai was initially just a fishing and pearl-diving village in the early 1700s. There were only 1200 people residing in this village by the end of 18th century.

Fasting forward to the time machine, Dubai has a population of 3.3 million. After the invention of oil, dubai started getting developed. 
In 1990, there was only 1 skyscraper building, the World Trade center. Now, there are more than 150+ skyscraper buildings making Dubai one of the most visited places. 
Emiratis is just 15% of Dubai population
The native Arab population and citizens of the United Arab Emirates are known as Emiratis. The total population of Dubai is composed of only 15% native people, Emiratis.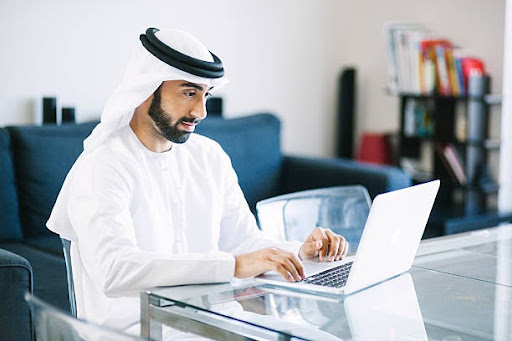 Remaining 85% is composed of outsider people, who have made their homes in Dubai. Out of 85% expatriates population – 71%  are Asians, majorly from India (nearly 51%). \
Other Asians in Dubai are from Pakistan(17%), Bangladesh (9%) and Philippines(3%). Somalis and British expatriates also contribute to the population of Dubai. 
It's fastest growing economy increasing at a rate of 10.7% annually attracts expatriates to the city. 
The people of Dubai nourish lions or tigers as their pets
People in the world prefer to keep dogs and cats as their pet but people in Dubai have a different craze of wild animals, like lions or tigers. 
Having a pet lion or tiger is a status symbol in the oil-rich United Arab Emirates (UAE). 
Burj Khalifa is based on the shape of a flower 
World's largest building, Burj Khalifa needs no introduction. Everyone is familiar with this wonderful Burj Khalifa.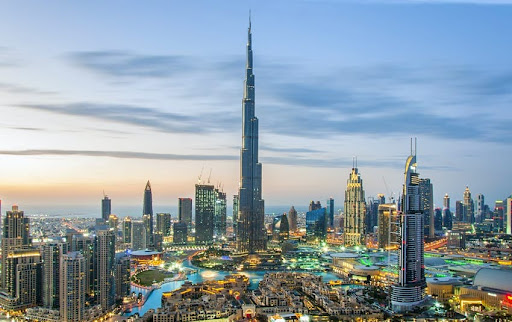 This man made building is 2716 feet in length and the design of the building is based on a local desert flower, Hymenocallis, also known as spider lily. 
The Burj Khalifa is so high that a person residing on the 80th floor opens their Roja in Ramadan 2 minutes late in comparison to people at ground floor. This delay is caused by a 2 minute late sunset. 
Dubai Land, the biggest attraction in 2030
Have you ever heard of Disney Land? Of course, who might haven't. 
Disneyland is one of the top attractions in Paris. Theme entertaining theme park, fun activities attracts many children and parents.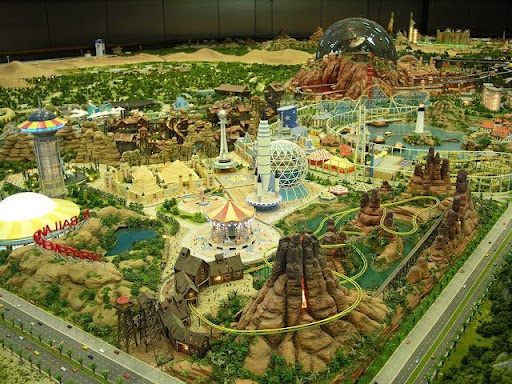 Dubai Land, an entertaining complex with a lot of fun activities, is being built in Dubai. The vision of the city isn't just to attract the visitors but also providing it's residents a world class recreation experience. Dubai Land will double as Disney Land.
Very soon, it'll be the top attraction point to Dubai.
Dubai is known as the shopping capital of the Middle East 
Dubai Mall is the biggest mall of the world, a place of 1200 stores. Dubai city is surrounded by hot sand and you can enjoy the coldness of ice in the Dubai mall.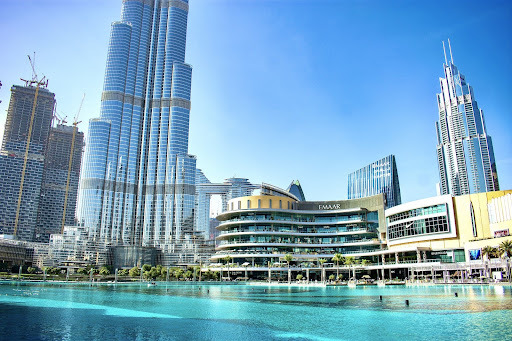 Apart from this world recognized mall, there are more than 70 shopping centre in Dubai and hence Dubai is known as the shopping capital of the Middle East.
Dubai is also known as Gold city because of trading of gold at a very high scale having 300+ gold shops.
Does this make sense? Why am I pointing out a traffic jam in a city like Dubai while there are other things to tell.  
Just like every city in the world, Dubai roads also face traffic jams but Dubai's traffic jams have something different than other cities. 
A spectacular view of super cars can be seen on the roads. World's best cars are here in Dubai. There's a bunch of sports cars in Dubai and for the same reason police use sports cars like lamborghini, ferrari and BMW cars so that they can catch the criminals easily.
Dubai is one the safest city in the Middle East
 The crime rate in new Dubai is 0% making the city as one of the safest cities in the Middle East. 
Aside from wonders of the world, incredible attractions, cosmopolitan dining and amazing things to do, One of the best parts of living in Dubai is that you're safe. 
World's first skyscraper rotating building in Dubai
We have seen small rotating restaurants and buildings but what about a skyscraper building which rotates 360 degrees from its base. 
The name of that building is, The Dynamic Tower which is 1378ft long. The basic idea of this building is to give a 360 view from a room.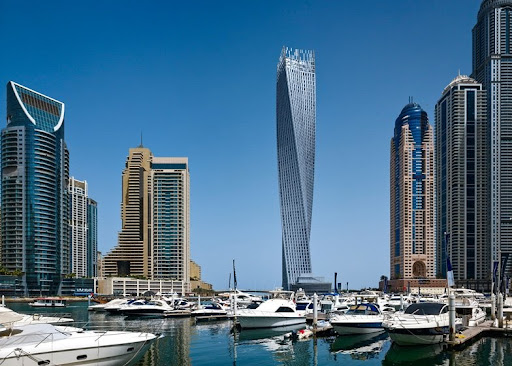 According to the plans, every part of the building will be manufactured on site and later attached to the building's core to make it rotate 360 degrees. The energy consumption of the will be done by the energy generated by solar cells and wind turbines. 
The wind turbines will be located in between 2 floors and the solar cells will be placed on the top of the building. Three hours are required to perform a 360-degree rotation of every floor. 
Dubai's economy will suffer when the oil runs out
People think that Dubai's diverging and fast growing economy will suffer once the oil will run out. This is the misconception that the economy is dependent on crude oil. 
The truth is that oil contributes  only 6% to the economy of Dubai. The major source of money is travel and real estate. 
The business of real estate in Dubai is growing very fast and hence 24% of the world are present in Dubai. Dubai's biggest trading partner is China. 
Do you need more facts to plan your trip to Dubai? If yes, then please let us know in the comment section. If you haven't thought of a trip to Dubai then you're missing out on something very crazy in the world.
Expo 2020 Dubai is the new attraction point in Dubai. It's a 6 month long event inviting the countries to innovate and ideate. Know more about Expo 2020 Dubai
Book your packages to Dubai and experience the best travel experience ever. 
Dubai packages starting at Rs. 28740