July 11, 2016
2 min to read
Via Diaries With Blogger Rutavi Mehta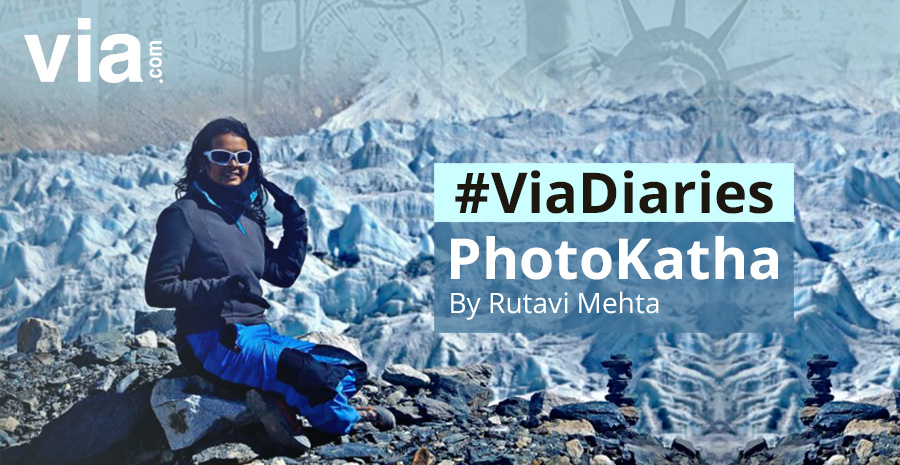 Rutavi Mehta is a travel aficionado with a knack for crazy travel. She loves exploring new places, meeting new people, learning their stories and most importantly, venturing into the unknown. After about 7 years of working in the Hospitality domain, she quit her job and went backpacking around Europe to discover serenity and ways of living. She believes in giving back to the society in some way or the other, which is why every year for about 2 months she goes to Ladakh to teach children.
She enjoys food and she takes various walking trips in the city she goes, only to enjoy the local food on the streets. She meets the locals and plans to resides at their place for some days and enjoy home stay experience.
Want to know more about this nomadic blogger who is also a Digital Marketing Expert? Read on about Rutavi Mehta and her blog.
Q. What inspired you to blog about travel? What was your first blog post about?
 A. My inspiration was to travel and take a virtual memory for readers to that land.My first travel blog was on Pushkar Festival.
Q. How do you prefer to travel (mode of transportation)?
A.  I prefer to either take a train or my own vehicle.
Q. What are your favourite travel destinations (Indian & International)
A. In India it would be Lakshadweep and Ladakh, from the International destinations I would choose Malaysia and Swizterland.
Q. Who/what is your ideal travel partner?
A. My dog Poncho but he is back in Dubai . I miss him !
Q. What do you look for in a destination?
A. I look for a little bit of everything- solitude, shopping opportunities, scenic locales, adventure, cultural exchange and new cuisine
Q. 

What are the 5 things you always pack in your travel bag?

A. Battery pack, Sunscreen, Swiss Knife, Lip Balm, Sandals
Q. What has been your most memorable journey so far? Why?
A. While travelling in train from Mumbai to Kerala , a stranger offered my money ask forgot to remove from wallet to get AC ticket from the TC. I was surprised enough not to take it but eventually he insisted. Later once I reached Kerala I sent across the money via bank transfer . Talk about trust this has been the most different experience of mine.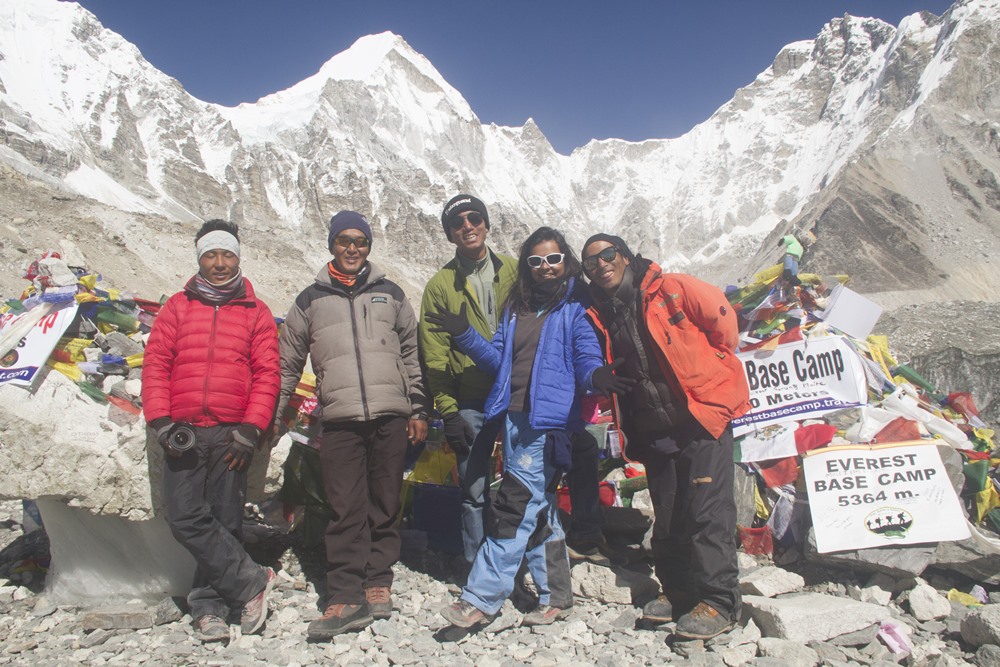 I also cherish my trip to Mt. Everest and I wouldn't have been able to climb it without the help of the friendly Sherpas. I truly respect them from my heart.
 Q. What is your dream destination?
A. I would love to visit the Arctic
Q. Which blogs do you follow?
A. I follow ThePlanetD , TeaCakeTravel
You can read more about Rutavi and her blog posts at
PhotoKatha