July 19, 2016
5 min to read
Via Diaries With Blogger Sammya Brata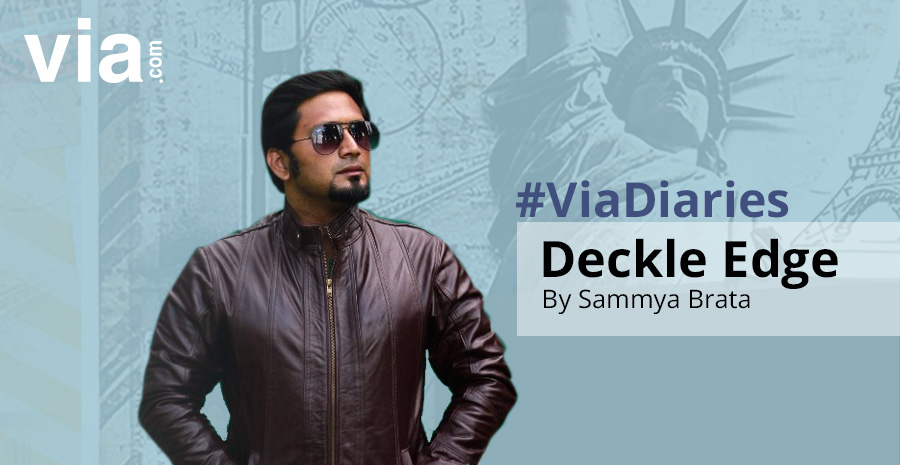 Sammya Brata is a perfect example of how a hobby can truly transform into a thriving occupation if followed with passion. The man, who is a consultant by profession, loves to travel and then share his stories via his blog. He specializes in his particulat brand of photography that he calls 'gourmet photography'.
Want to know more about this eccentric blogger? Read on about Sammya Brata and his blog.
Q. Do you have an occupation apart from travel blogging?
A. Oh yes. I'm a full time management consultant, working with the Big 4 for over 6 years. Blogging has been pretty much my oxygen since then.
Q. What inspired you to blog about travel? What was your first blog post about?
 A. I was posted at Itanagar, Arunachal Pradesh back in 2010 when I wrote my first travel blog. I distinctly remember that my first travel blog-post enumerated our breathtaking road-trip from Itanagar to Tawang, the experience that would remain with me for the rest of my life. I have always been a passionate scribbler, right from the salad days; I used to maintain my daily logs in form of diary notes, a practice that I nurtured for over 10 years. However, I soon realized that maintaining a digital account is important since it works as a perpetual repository and helps you reach a broader audience in the process. It has been an evolution from a scribbler to a blogger-and now to a published writer.
Q. How do you prefer to travel (mode of transportation)?
A.  I prefer to take a flight.
Q. What are your favourite travel destinations (Indian & International)
A. In India- Kashmir, International- Egypt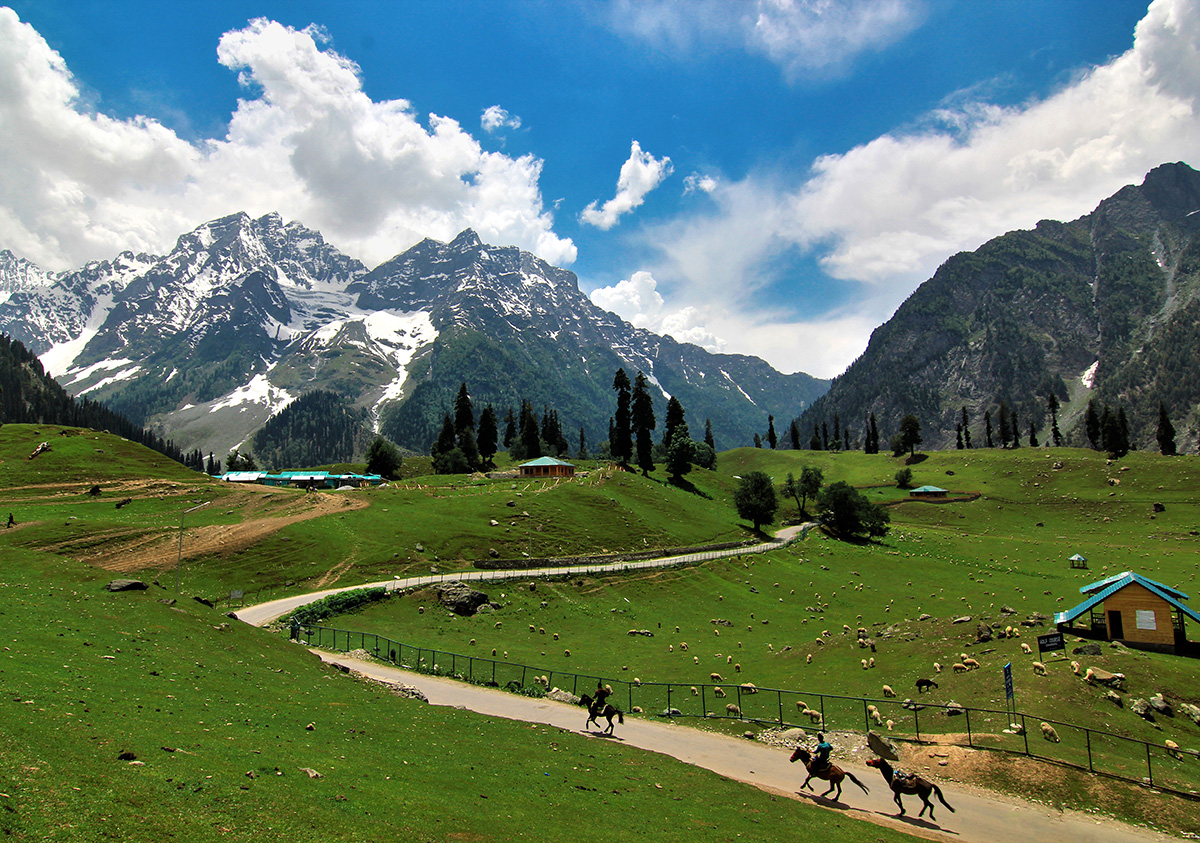 Q. Who/what is your ideal travel partner?
A. Well I prefer traveling solo since it gives you a lot more "space" to explore and to indulge in the local flavor. Also, being a passionate photographer, you need that venerated span of seclusion to cover each and every possible detail through your photographs. When I visit a new city, I am more interested to cover intricate details, including busy markets, faces, habits, customs, rituals and most importantly food habits through my photographs. Happens only when you're travelling solo. So, technically to answer this question, my ideal travel partner is my DSLR loaded with a 32 GB memory card.
Q. What do you look for in a destination?
A. I look for solitude with a mix of cultural exchange and new cuisine.
Q. 

What are the 5 things you always pack in your travel bag?

A. 1. My Canon EOS 550D with judicious combination of telephoto, macro, wide angle lens, silica gel and two memory cards

2. A couple of extra set of batteries for my DSLR

3. My Simplex mono-pod

4. My 20,000 mAh power-bank

5. Travel Insurance papers and documentation
Q. What has been your most memorable journey so far? Why?
A.  An excerpt from my travel diary- "We could have missed the experience of a life-time had we denied the client's offer; the initial nerves were literally blown away. However, it did seem to be the biggest mistake of our lives when our Gypsy stopped midway, cramped by the thick and impermeable layer of snow. It was a 12-hour journey from Itanagar to Tawang and we had started late in the evening so that we could reach there early in the morning. We were just about to put the blame on our decision of travelling at night when there was an amazing turn-around. A military truck was passing by, grazing through the snow in search of 'daylight' – that was the most 'delight'-ful scene I have ever witnessed in my life. They stopped on the way ahead and offered help. We couldn't dare say no; it was as if the "rescue squad" had arrived on time. As we drove along the steep slopes of the Himalayas, bathed in the dense cover of fog, all we could do is pray; pray for a safe ride up to the heights of Tawang. The news of incessant landslides had just reached us from the base camp.
There were a few breathtaking moments when an odd reckless punk drove across the slope, but the serenity of the atmosphere and the Military driver's competence were comforting and reassuring. The cup of hot coffee and those bowls of "instant-noodles" seemed like heaven in the shivering cold. We had just started chanting a few popular tunes when the driver suddenly pulled the brakes. We were literally dumbstruck to witness that death was just a few meters ahead of us; our truck stood on the extreme edge of the slope, on the edge of death- The mysteries of Nature had almost deceived us, but we were saved by an eternal bliss. We were still recovering from the shock, when Mother Nature unfolded her exotic charm in-front of our eyes. Goodness gracious! It seemed like some un-known power had cast its spell upon us. Hypnotized we were as the Nature waved its magic wand in-front of our eyes. The 'clouds of disaster' SLOWLY moved away and the holy elegance of the Everest announced itself in full vigor. The feeble early morning sun-rays were just her treasured ornaments, her crown; her radiance…the shades on the snow-capped peak in the reddish glow was un-thinkable. WE STOOD THERE in utter disbelief….there was no sign of panic, no sign of anxiety, no sign of distress; The fear of Death had almost overpowered us couple of minutes back…..yet we were engrossed in savoring the best moment of our LIVES, undoubtedly the BEST. 
The truck had restarted in the mean-while and the driver signaled us to get into the vehicle as soon as possible. We rushed to occupy our seats when my colleague exclaimed-"Nature is the best magician ever. Our official trip has been glorified!"
 Q. What is your dream destination?
Q. Which blogs do you follow?
A. I generally follow Rangan Dutta's travel and heritage blog. And Siddhartha Joshi's Instagram handle for his travel updates.
You can read more about Sammya and his blog posts at
 DeckleEdge.