July 4, 2016
1 min to read
Via Diaries With Blogger Shubham Mansingka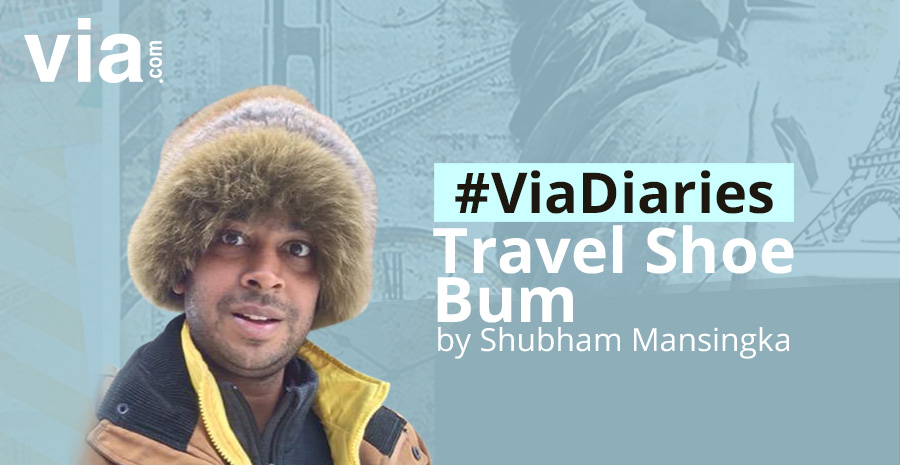 Shubham is a travel & lifestyle blogger, photographer and storyteller. Despite being a qualified degree holder and successfully running his family business, his heart lied in travelling the world. He has been a solo traveller for the past nine years- spending 21 months on the road without a home from January 2014 to November 2015 .
This offbeat, adventure enthusiast has traveled across 15 states in India and has been to 3 countries so far. He is a responsible traveler who thrives on community development through staying in home-stays, and treating himself to delicious organic food.
Want to know more about this blogger bitten by wanderlust? Read on about Shubham Mansingka and his blog.
Q. What inspired you to blog about travel? What was your first blog post about?
 A. Blogging allows me to express myself in a personal way and share stories and anecdotes from the road. My first travel blog was about Rishikesh.
Q. How do you prefer to travel (mode of transportation)?
A.  I prefer to journey via buses.
Q. What are your favourite travel destinations (Indian & International)
A. The whole wide Himalayas.
Q. Who/what is your ideal travel partner?
A. I usually travel solo. My ideal travel partner would be a non-fussy traveller who likes unplanned exploring.
Q. What do you look for in a destination?
A. I always look for scenic locales and a bit of adventure. A place with solitude always appeals me more.
Q. 

What are the 5 things you always pack in your travel bag?

A. DSLR, Lipbalm, Pen, Book, Water bottle
Q. What has been your most memorable journey so far? Why?
A. My epic solo trek from Lahaul to Zanskar; I became the only Indian in all of 2015 to do so.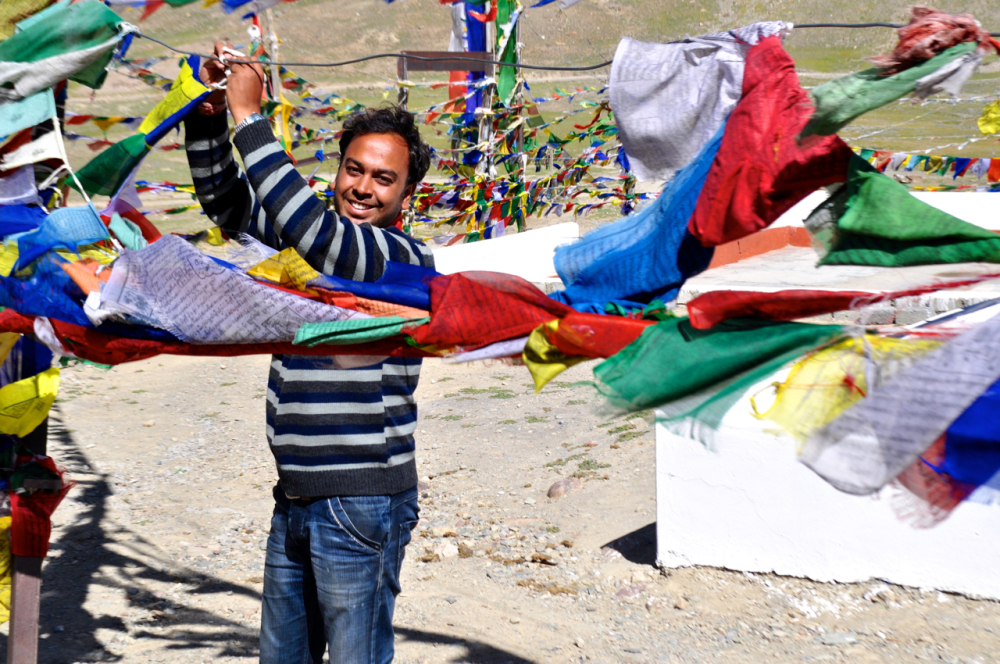 Q. What is your dream destination?
A. I don't have a dream destination. I don't confine myself to lists.
Q. Which blogs do you follow?
A. Shivya and Neelima's writings are a favourite.
You can read more about Shubham and his blog posts at
TravelShoeBum