April 21, 2016
1 min to read
Launching Via 3.0 : Faster, Minimal & Sleeker
Over the years, we strived to bring you the absolute best travel experience. Today, we are reiterating that commitment by launching a brand new design that is beautifully minimal, sleeker and 10X faster!
What makes the new UI awesome
A clean and minimal visual design

Airfare Calendar integration in search tab
Focus on aesthetic simplicity
Search result pages that highlight the cheapest fare, fastest flight etc.
User-centric placeholders that displays the best deals and offers

New fonts and icons that are elegant and easy-to-read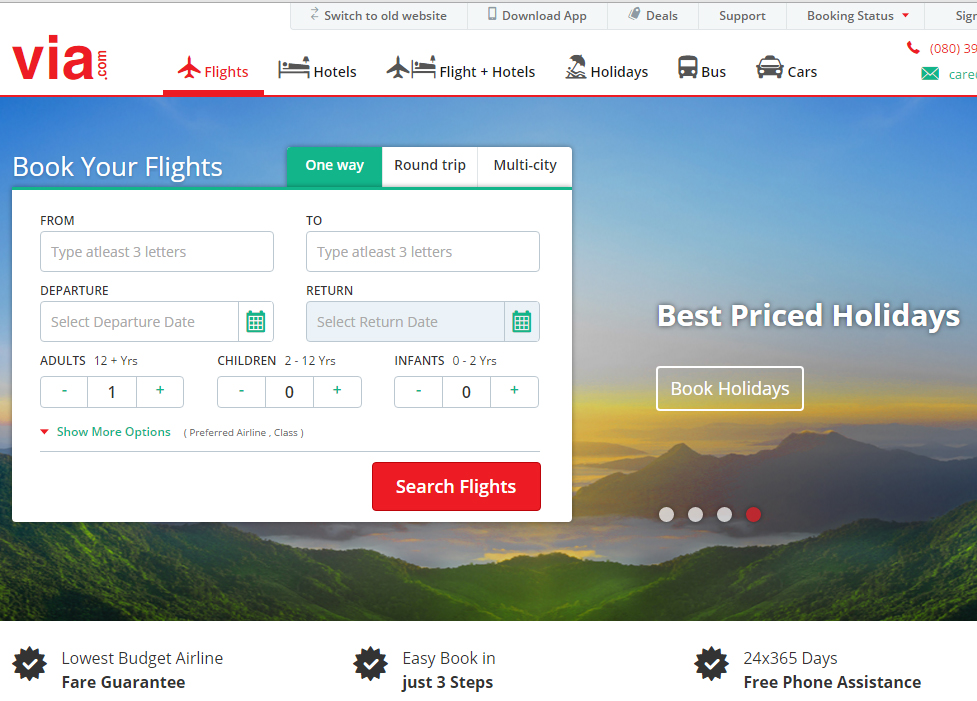 There has been an ocean of overhauls under-the-hood, but first, we will take you through the design and usability upgrades. And, trust us, you have never seen anything like this in the Indian online travel space.
Save More with Airfare Calendar
Airfare Calendar integration in search tab lets you view the lowest fares for your flights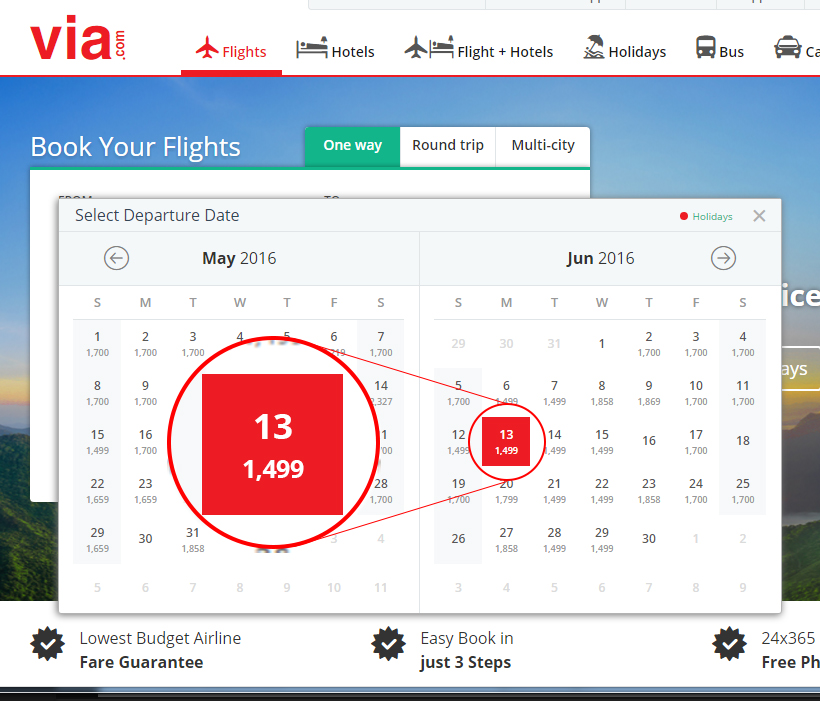 One-tap access to your recent searches
Heading to your hometown? Use the recent trip section to book your tickets in less than a minute!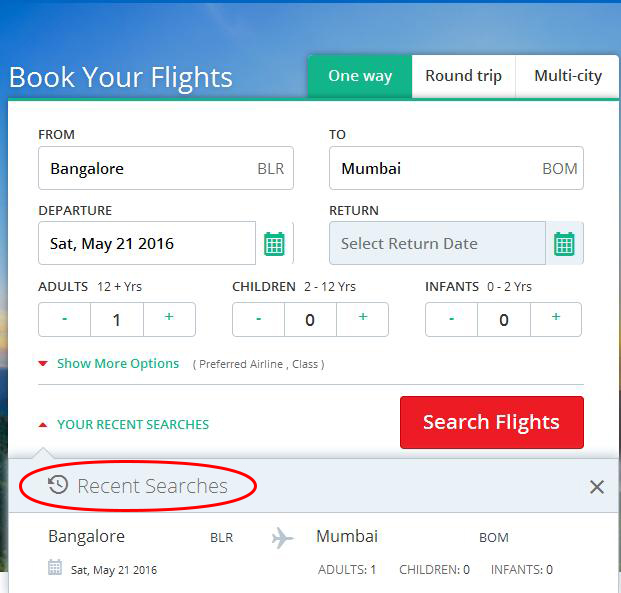 Redesigned Dash Board & My Bookings section
Access your past, upcoming trips and check your booking status in an intuitive interface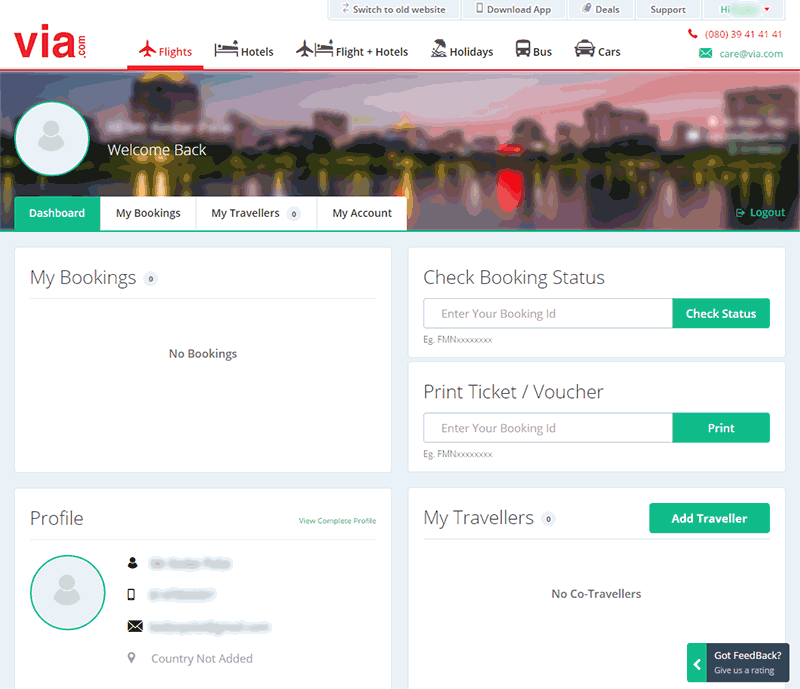 Cheapest fare and fastest flight carousel
We hate paying more for flight tickets as much as you do..that's why the cheapest fare carousel is the first thing you see on the flight results page.

.
Fast & easy amendments
Quickly modify your trip information at any time during your booking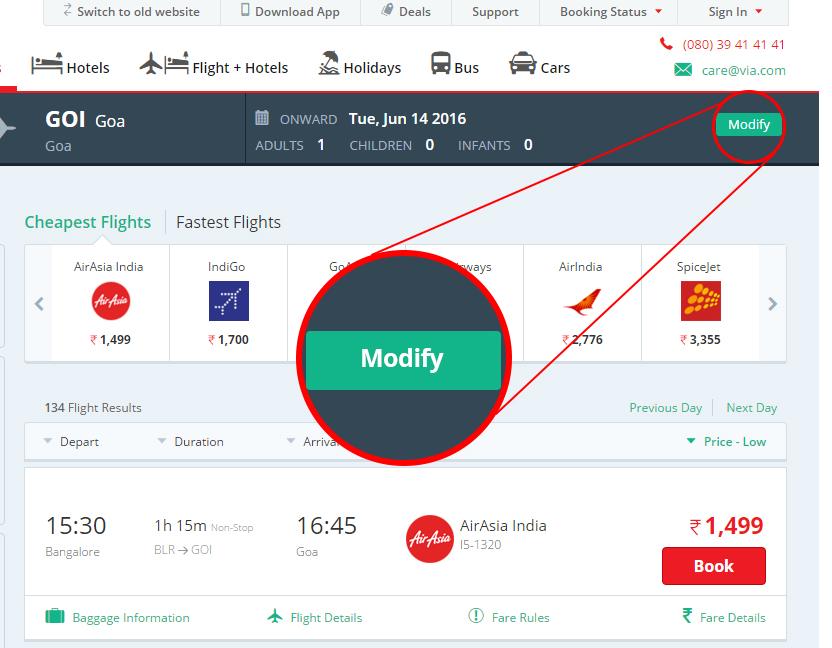 Individual flight tabs
Access  clear and transparent fare rules for cancellations, date change, baggage information and stop-overs for all flights

We would love to hear your feedback,  give it a whirl and mail the good, bad and ugly to marketing@via.com