December 31, 2015
0 min to read
Via.com Bags Economic Times Most Promising Brand 2015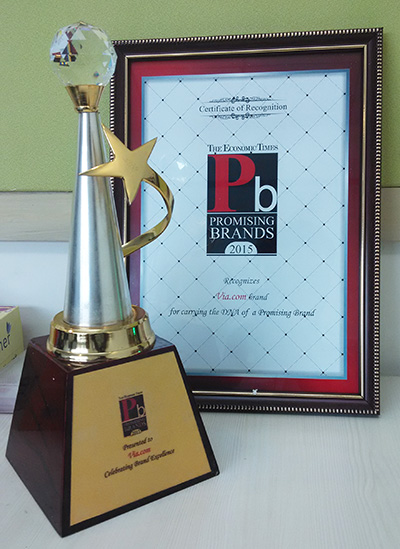 From being India's largest business to business travel network, Via.com made the foray into directly serving customers in 2012. Since then, our pursuit of innovation and customer obsession has been recognized by multiple awards and organizations.
The latest feather in our cap is the "Most Promising Brand 2015" by Economic Times. Via.com was chosen from 250 shortlisted brands for successfully establishing a unique business model that creates a mutually-beneficial ecosystem for its customers and partners.
The brands were shortlisted after considering parameters of innovation, brand value, brand recall, consumer satisfaction, customer service and quality. Via.com's unique combination of strong offline network and technological prowess has set the stage for it to become a truly unique and ubiquitous global travel brand.
This recognition is a testament that we are on the right track in the journey to reach out to our customers through multiple channels and deliver memorable travel experiences, time and again.