May 30, 2016
1 min to read
Via Diaries With Blogger Mridula Dwivedi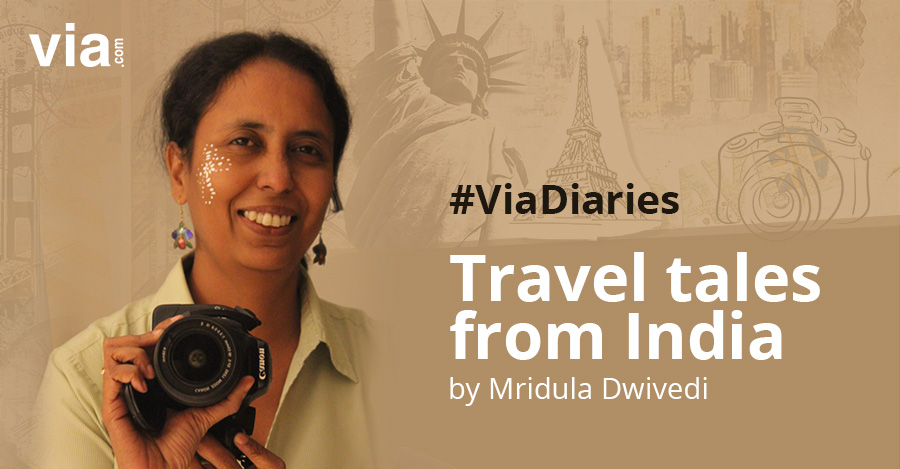 Mridula Dwivedi started her blog Travel Tales from India and Abroad in 2005. The page boasts of an impressive mix of destinations- both destinations closer home in South Asia as well as the far fetched Netherlands.  Her warm and personal style of writing seems to have quickly found favor with a lot of readers as her blog has been acknowledged by the BBC, the Guardian and National Geographic.
Want to know the traveler behind the travel tales? Here a few of the lesser known things about Mridula, who quit her job as a professor to become a full time blogger. Read On.
Q. What inspired you to blog about travel? What place was your first travel blog about?
 A. My sister and brother-in-law bullied me into blogging. I started blogging in 2005. My first post was written about Ladakh just before starting my journey!
Q. How do you prefer to travel (mode of transportation)?
A.  Either by train or by flight
Q. What are your favourite travel destinations (Indian & International)
A.  In India it would be Himachal Pradesh and Internationally it would be Thailand
Q. Who/what is your ideal travel partner?
A. My daughter!
Q. What do you look for in a destination?
A. I always look for scenic locales
Q. 

What are the 5 things you always pack in your travel bag?

A. Camera, laptop, wallet, chargers and clothes!
Q. What has been your most memorable journey so far? Why?
A. It has to be my trek to the Everest Base Camp in Nepal in 2012. I was working full time then. I was not fit. And yet there I was, struggling each day to cover the distance! I did it in the end! The mountains let me complete the trek.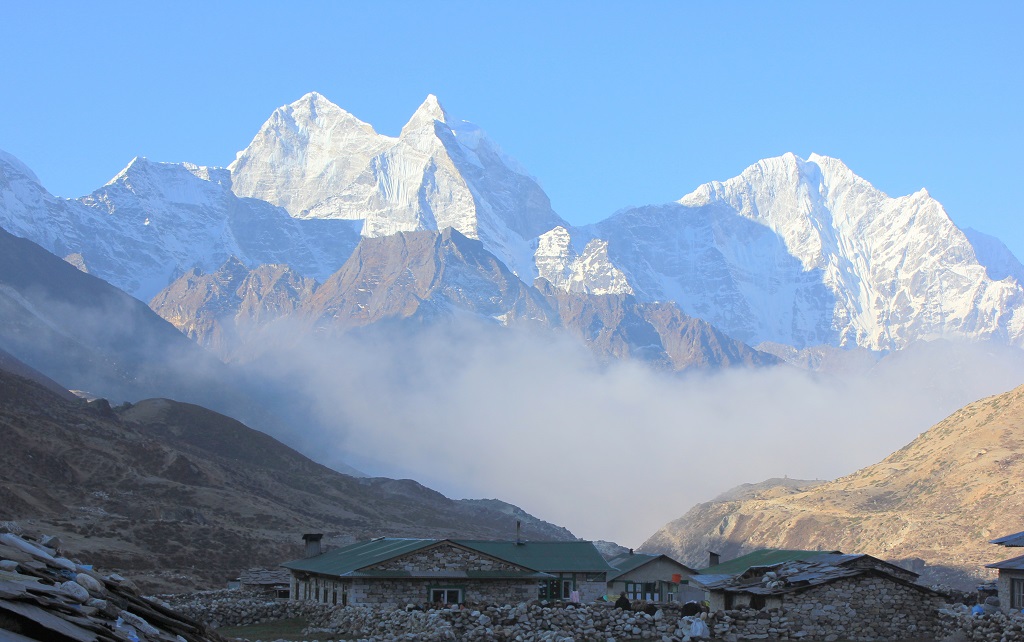 Q. What is your dream destination?
A. That would be Antarctica
Q. Which blogs do you follow?
A. I follow Climber Explorer by Anil Yadav, Desi Traveler by Prasad NP actually way too many!