July 8, 2016
3 min to read
7 Road Trips You Must Take In India
"It's not about the destination, it's about the journey"
They were definitely talking about a road trip while coining this quote. Whether on a bike, in a car or atop a bus- the appeal of journeying via roads cannot be denied. You truly get to soak in the beauty of the path that is taking you to your destination and you can stop every time you find a perfect Instagram moment. While you can take a road trip to any destination, these 7 spectacular routes are a must for the passionate traveler in you.
 Mumbai To Goa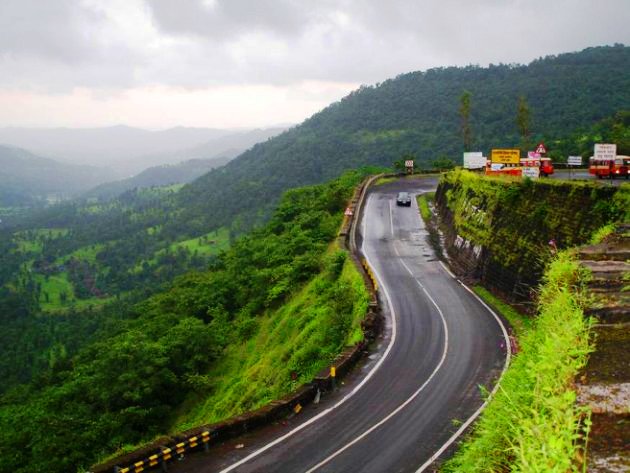 The road trip between Mumbai and Goa has been immortalized on the Indian celluloid several times. Driving on the National Highway 17 is worth every minute and this 11 hour long journey will be simply beautiful. The picturesque route has several food joints en route to the beach party capital of India – Goa. You can catch a break at Chiplun, which is midway. You can soak in the rare fusion of Hindu and Muslim architecture of the Parshuram Temple.
Route 1:Mumbai to Goa via NH 4 | Distance: 590 kms | Duration: 10 hours 30 minutes (Non stop)
Route 2:The Bombay Goa Highway via NH 66 | Distance: 577 km | Duration: 12 hours (Non Stop)
Delhi to Manali to Leh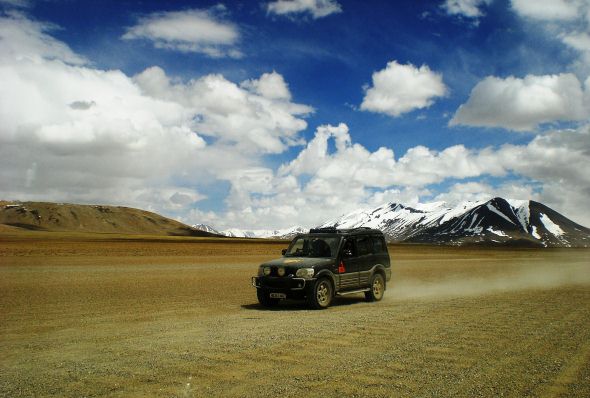 Even a pseudo biking enthusiast' bucket list would have Leh on their list. Nothing gets better than driving through green valleys and snow capped mountains after which you finally reach one of the most beautiful hill stations in India, Manali. The Manali-Leh Highway scenario gives the excitement of planning, adventure and bliss while riding and lifetime memories after the ride. It is one of the best road trips in India and an absolutely enthralling journey to take.
Route Map: Manali – Rohtang – Gramphu – Kokhsar – Keylong – Jispa – Darcha – Zingzingbar – Baralacha La – Bharatpur – Sarchu – Gata Loops – Nakee La – Lachulung La – Pang – Tanglang La – Gya – Upshi – Karu – Leh
Distance: 490 Kms
Delhi- Agra-Jaipur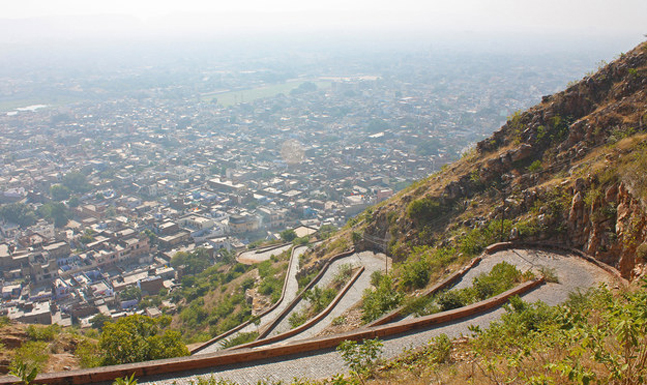 It is called the Golden Triangle for a reason. The 6 lane highway connecting Delhi with the two cities is perhaps the best road network in the country. It is the perfect weekend getaway for people in and around Delhi. While the Taj Mahal in Agra needs no introduction, the Pink City holds its fort with a heady mix of culture, heritage and history.
Route: NH 8 | Distance: 269 km | Time: 4 hours 45 minutes
Ahmedabad to Kutch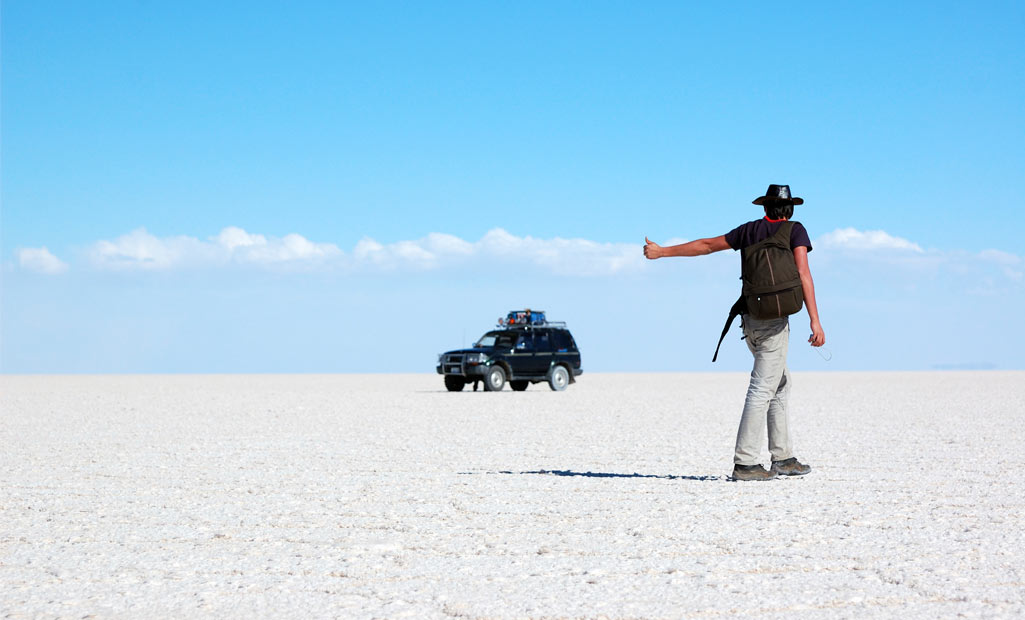 The stunning white landscapes, the barren desert for miles and beyond, and the colourful contrasts of the local Ahmedabad population over it would definitely make your road trip worthwhile. The roads are in a fine condition, though one must try and leave for Kutch early in the morning to avoid traffic choked roads. One must surely visit the Wild Ass Sanctuary and the nearby Hodko village to buy local handicrafts.
Route: NH 8A | Distance: 454 km | Time: 7 hours 32 minutes
The Sikkim Silk Route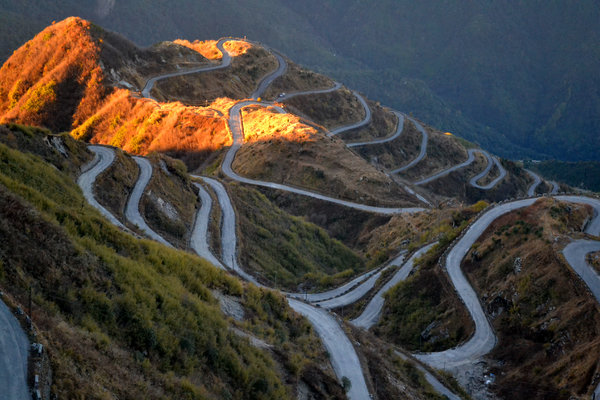 The Silk Route is a old network of trade that fostered the exchange of Oriental and Western civilizations. It connects Lhasa in Tibet to India through the Jelep La Pass in Sikkim. A ride up the motorable roads of this route provides some stunning views of Mt. Kanchenjunga and beautiful landscapes of the hills and snow. You can start your journey from Gangtok in Sikkim and go up to the Nathang Valley. While on this route you can witness the splendid Menmecho Lake, Mandakini Waterfall, & view the entire winding route from Thambi View Point.
Route: NH 31A | Distance: 68.2 km | Time: 1 hour 50 minutes
Kolkota to Varanasi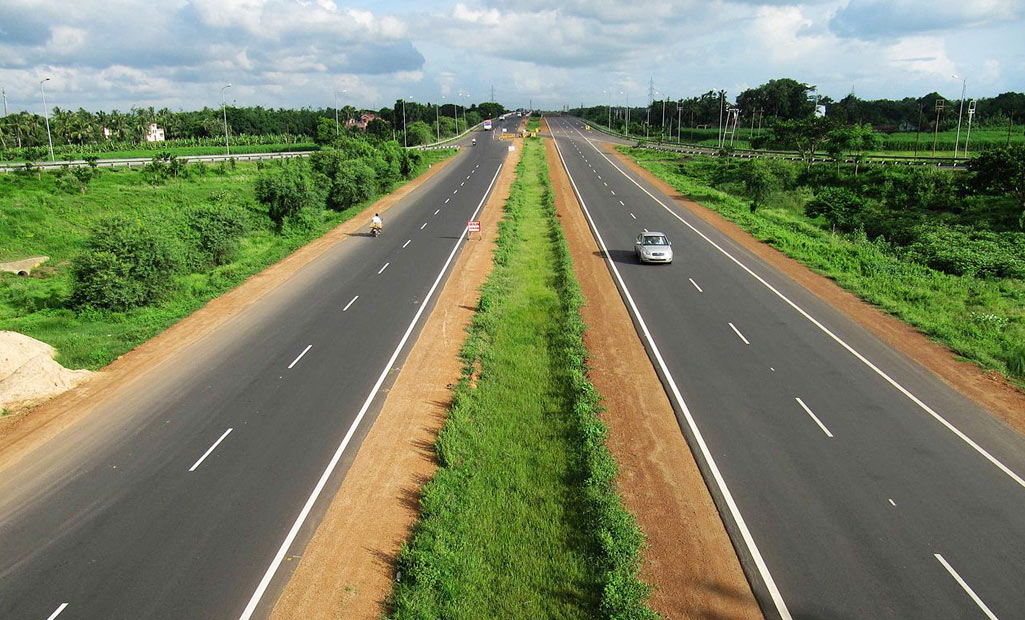 Any Kolkatan will swear by this road journey. The stretch to Varanasi, the spiritual capital of India, from Kolkata, is nothing less than a visual treat. Once in Varanasi, you can adorn all your spiritual colours by visiting the ghats.
Route: NH 19| Distance: 682 km | Time: 9 hours
Tamil Nadu to Pamban Bridge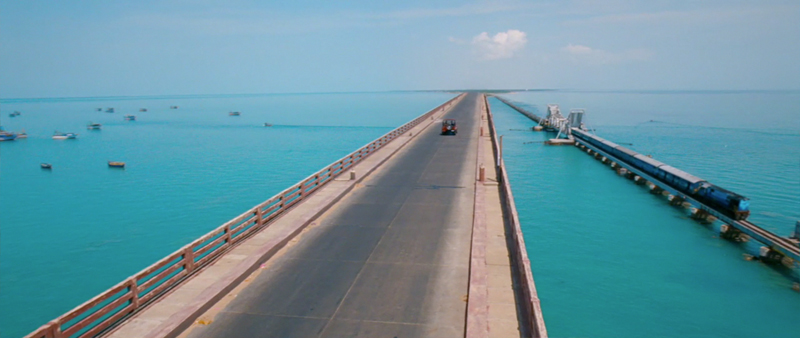 For an awe-inspiring experience, you must hit the Pamban Bridge that connects Pamban to Tamil Nadu. It is situated on Rameswaram Island and is a magnificent cantilever bridge that is bounded by blue waters and incredible beauty. A must-to-be-traveled road trip for adventure lovers, this amazing bridge over the sea will simply mesmerize your senses. Feel the pleasant breeze kissing your hair and vast ocean under your feet, just the rejuvenation that you need.
Route: Rameshwaram| Distance: 13.5 km | Time: 20 minutes (the bridge)
That's our list, which road trips are on your list?