January 30, 2022
5 min to read
7 Religious places in Dubai | Via.com
Dubai has long been portrayed as a location with magnificent architecture and thrilling water parks that entice visitors. On the other hand, Dubai has a lot more to offer visitors. 
If you genuinely believe in the magnificence and majesty of the unseen, this post will highlight some of the holy sites that you should not miss when visiting Dubai.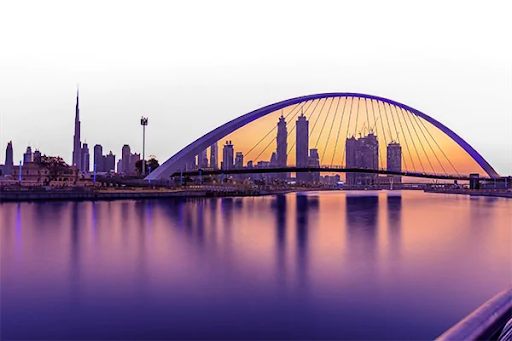 Dubai is home to several spiritual and religious sites that provide worshippers with a tranquil and serene atmosphere. 
These locations guarantee a return to your inner world amid the fluttering world around you. Religious sites provide an aura of positivism and zeal, which soothes unpleasant feelings.
Some readers may have the only question is why would anyone travel to Dubai to visit religious sites?
To some extent, you are correct. A location known for its fancies and wonders is unsuitable for a religious shrine.
However, you will be surprised to learn that some religious sites in Dubai are miracles in this world. You would rarely want to miss a visit to this place because it is so beautiful and flawless.
So, here are the 7 finest Religious and Sacred Places in Dubai that you should not miss during your vacation.
1) Jumeirah Mosque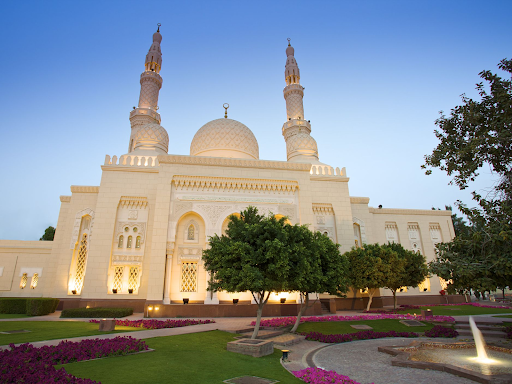 The former ruler of Dubai, Late Sheikh Rashid bin Saeed Al Maktoum, donated the building of the Jumeriah Mosque. The mosque can hold about 1500 people and was designed in the Egyptian and Syrian styles. The mosque, which was constructed in the traditional Fatimid architecture, is thought to be Dubai's most photographed structure.

The Jumeriah mosque provides events on a regular basis to foster cultural awareness and understanding among people of all ethnicities.
Address: Jumeirah Beach Road, Jumeirah 1, Dubai United Arab Emirates
Contact: +971 4 353 6666
Email: smccu@cultures.ae
2) Gurudwara Guru Nanak Darbar Sikh Temple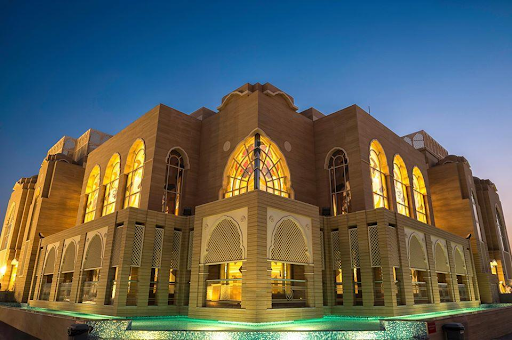 The Guru Nanak Darbar Dubai has been built with the sole purpose to spread peace, warmth and hope all around the globe. 
Embracing people from all castes and creeds, the Sikh Temple is a unique piece of architecture that blends modern and ancient designs to envelope the devotees. 
The Sikh Temple holds a Guinness Book of Worl Records for the Largest Distribution of Saplings in the year 2018.
Also, in 2017, the temple won a Guinness World Record for hosting 101 nationalities over a continental meal. 
The temple attracts 12000 visitors every week from all parts of the world!
Postal Address: P.O. Box 5576 Dubai – U.A.E.
Contact: +971-4-8827550
Email: info@gurudwaradubai.com
3) Iranian Mosque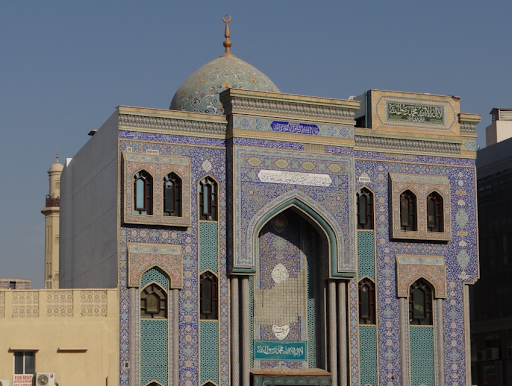 The Iranian Mosque is inspired by Persian architecture and is well known for its colourful exterior and interior designs. 
The Mosque was built in 1979 by the Iranian Red Crescent. The Mosque welcomes the robust Iranian community of Dubai. 
The Iranian Mosque stands proud with blue-green Mosaic design, reflecting its alluring beauty and incredible architecture. 
It comprises several interior halls, offices and a guest house. The azure blue colour of the exterior with intricate designs is a fascinating monument of architecture. 
The Mosque offers organized tours for non-muslim travelers. 
Address: Ali Bin Abi Taleb Street – Dubai – United Arab Emirates
Contact: +9714-3442886
4) Shiva and Krishna Mandir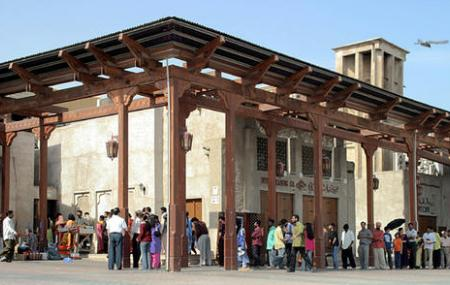 Dating back to the 1950s, Shiva and Krishna Temple is one of the oldest Hindu Temples of Dubai. 
Marigold garlands, Hindu deities, and beautiful architecture never fail to create an appealing atmosphere around the temple. 
The temple has separate Shiva and Krishna Deities for its diverse devotees. Shiva is a God of destruction, time and arts, destroyer of Evil spirits, whereas Krishna is the Supreme Creator!
The temple is a must-to-be-visted place on your Itinerary!
Address: Opp.Dubai Museum – Al Fahidi St – Dubai – United Arab Emirates
Contact: +971 4 353 5334
5) St. Mary's Catholic Church

St. Mary's Catholic Church, one of the oldest churches in Dubai, is home to Dubai's Catholic diversity. 
The church was formerly built in 1967 by Fr. Usebio Daveri but was later demolished in 1988 to build a larger church to accommodate the Catholic community of Dubai. 
Along with the church, Fr. Usebio Daveri also built a school with just two women workers. The school is built just beside the church. 
The mosque embraces the diverse Catholic community and is a constant companion in their hardships!
Address: Oud Metha Street Opp. Indian High School, Bur Dubai
Contact: +971 4 3370087 / + 971 4 3358504
6) Grand Mosque Dubai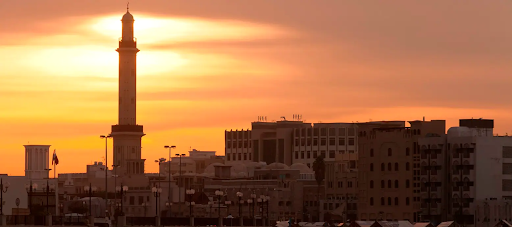 The Grand Mosque Dubai, also known as Grand Bur Dubai Masjid, is located in the heritage place of Dubai, between the Dubai Museum and the Textile Souk. 
The Grand Mosque has the tallest minaret in Dubai with sandy-coloured walls, measuring 70 meters in height. The minaret resembles a lighthouse. 
The mosque has a rich history. It was started as a school for studying Quran. Starting back in 1900, today, the mosque can accommodate 1200 worshipers. 
The main aim of the mosque is to spread Islamic and Arabic culture and its awareness. 
The Grand Mosque Dubai imbibes Anatolian architecture and is a not-to-miss place on your visit to Dubai!!
Address: Ali Bin Ali Taleb St – Al Fahidi – Dubai
Contact: +971 56 204 2045
7) Jain Temple

The Jain temple caters for the 10,000 large Jain community of Dubai. 
It is the only Shwetambar Jain Temple in Bur Dubai where most Jainis reside. 
The temple is a host to the rich heritage of the Jain community and is a house(ghar derasar) to the community's people. 
The temple has Lord Vimalanatha, the thirteenth Jain Tirthankar as Moolnayak, Lord Parshwanath, the twenty-third Tirthankar and Lord Sumatinath, the Fifth Tirthankar. 
Also, Padmavati Maata Moorti is present in the temple for the devotees. 
Address: 605 Musalla Towers Bur Dubai
Contact: mittalajmera@gmail.com
Conclusion: 
Dubai has never failed to embrace its rich cultural heritage by offering the devotees places to worship. 
The diverse Dubai population has always welcomed visitors with warmth and zeal. The mosques, churches, temples all offer an aura of positivity!
The sole purpose of each worship place in Dubai is to evoke messages of peace, friendship and mirth in the hearts of its visitors. 
Apart from these 7 religious places, Dubai has many more sacred places worth visiting. 
We at Via plan all your trips with discounts and offers. Our professionally designed travel programs will surely offer the best experience. 
Dubai is known to bring smiles to its tourists, and Via too is known to cheer up the visitors with fantastic travel plans and packages. 
Check out our website to plan your trip. 
Via is the perfect partner to plan your next trip!