June 17, 2016
2 min to read
7 Types Of Dads
Father's Day is around the weekend – one day to acknowledge the man who usually doesn't get as much credit for his unconditional love and support all year round.
Dads come in all shapes and sizes- each with their unique quirks and eccentricities. We present to you the 7 different Dad types we have all seen:
The Overprotective Dad
The dad who ferries you everywhere and makes sure you are right on the doorstep of your friends' house or at your destination. He is constantly worried that something will happen to you while you're out with your friends, and will call or text you every 15 minutes.
The Cool Dad
All your friends tell you how awesome your dad is. He'll laugh, give you a hug, and whisper in your ear that he knows how life is in today's world. Great, now he can successfully make you feel bad when you tell him to leave your party he's been lurking around.
The Emotional Dad
This dad is very well in touch with his emotional side. He is super sensitive and will most definitely cry at your graduation, wedding, etc.
The Fashion Police Dad
The Fashion Disaster Dad is stuck 20 years behind everyone else when it comes to dress sense, and prefers comfort over style. He picks out the most obnoxious-looking ties which just have to clash with his wardrobe, or pairs jeans with slippers and a Pagoda singlet when out for a nice dinner.
The Chore-Happy Dad

This dad is a little freaked out and confused about his new role, so he offers to do what he knows he can — help with chores. Here's why we love this guy: He genuinely wants to make your life easier. He'll clean, cook, take out the trash and do anything to make life for your mom easier.
The DisasterChef Dad
This dad could not cook even to save his life. Dinner without mom at home is usually an ordered-in Pizza. What's even funnier is that he usually assumes that he is a brilliant cook, although he might need a recipe even to boil water.
The Accident-Prone Dad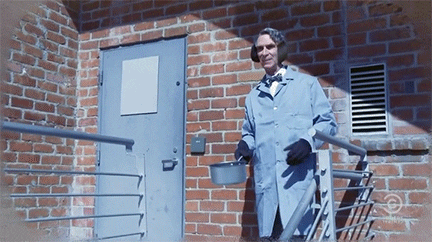 All jokes aside, this daddy type gets a serious A for effort. He wants to help and be fun for the kids . But more often than not, things do not go as planned. Sometimes you've got to wonder who's taking care of whom.
Which of these is your dad? Tell us if your dad is one of his own kind!