April 26, 2017
2 min to read
10 most unusual hotels of the world
From quirky to downright weird, take a look at the world's most bizarre hotels including igloos, rooms where giraffe pays a visit and guests sleep in coffin beds
The Dog Bark Park Inn, Idaho, USA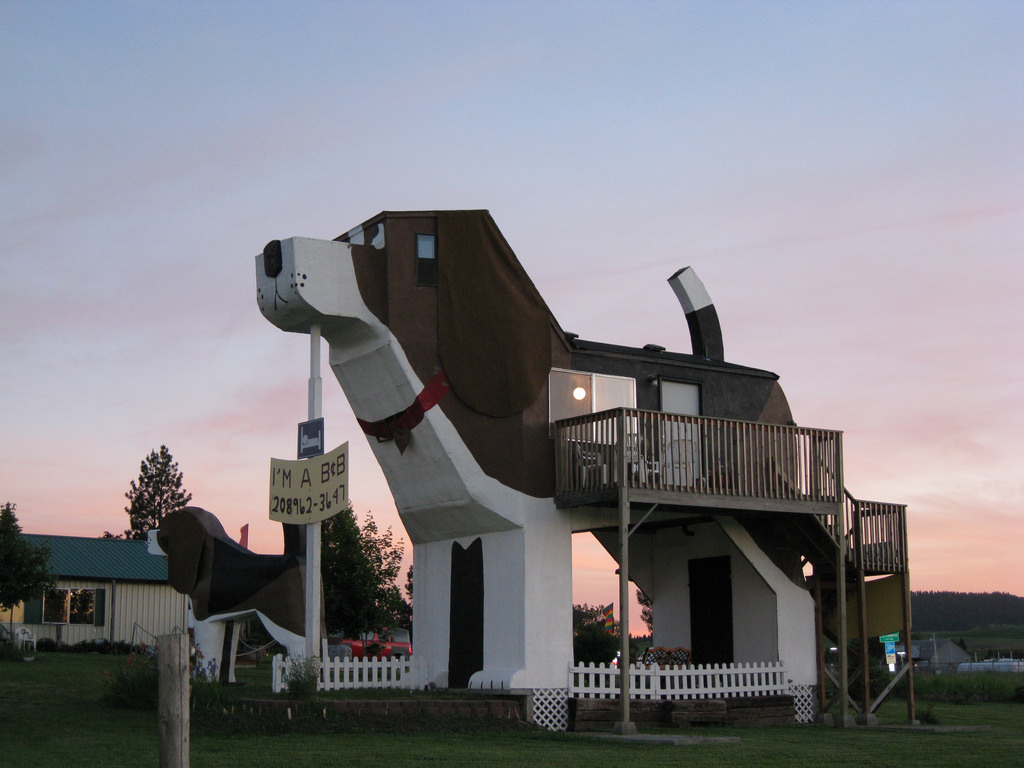 Taking the term 'dog lover' to a whole new level is The Dog Bark Park Inn. Owned by chainsaw artists, the b&b is located inside a 12-foot beagle. Guests (maximum four) enter the beagle's body through the second-storey deck. It is, of course, pet-friendly.
Hotel Galéria Tachyon, Slovakia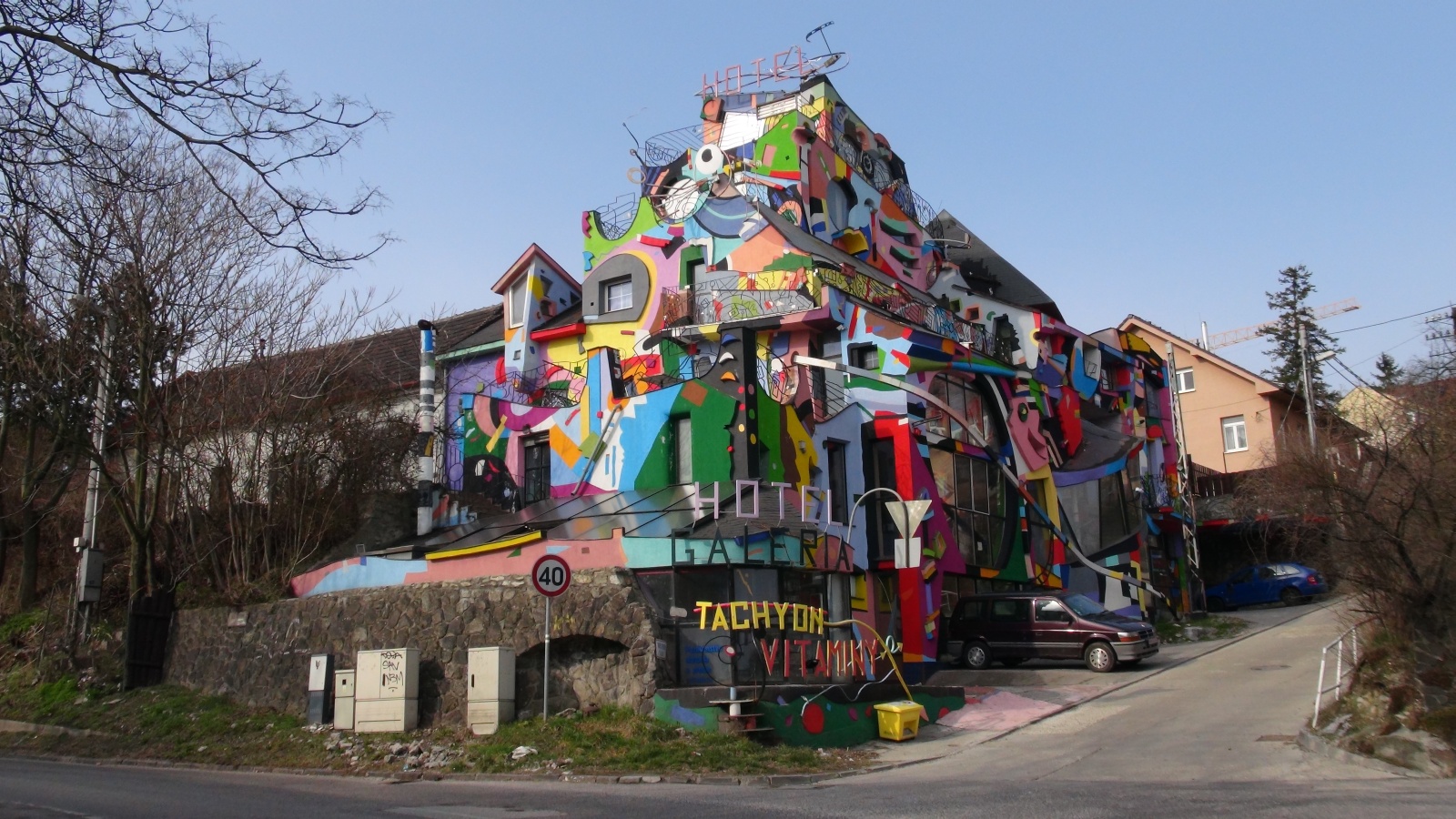 The haphazard building painted in abstract art with every colour imaginable, is actually a low-budget hotel with 12 rooms. Apart from the framed art pieces, paint is splattered all over the floor and walls—safe to say, it's an OCD nightmare.
V8 Hotel, Stuttgart, Germany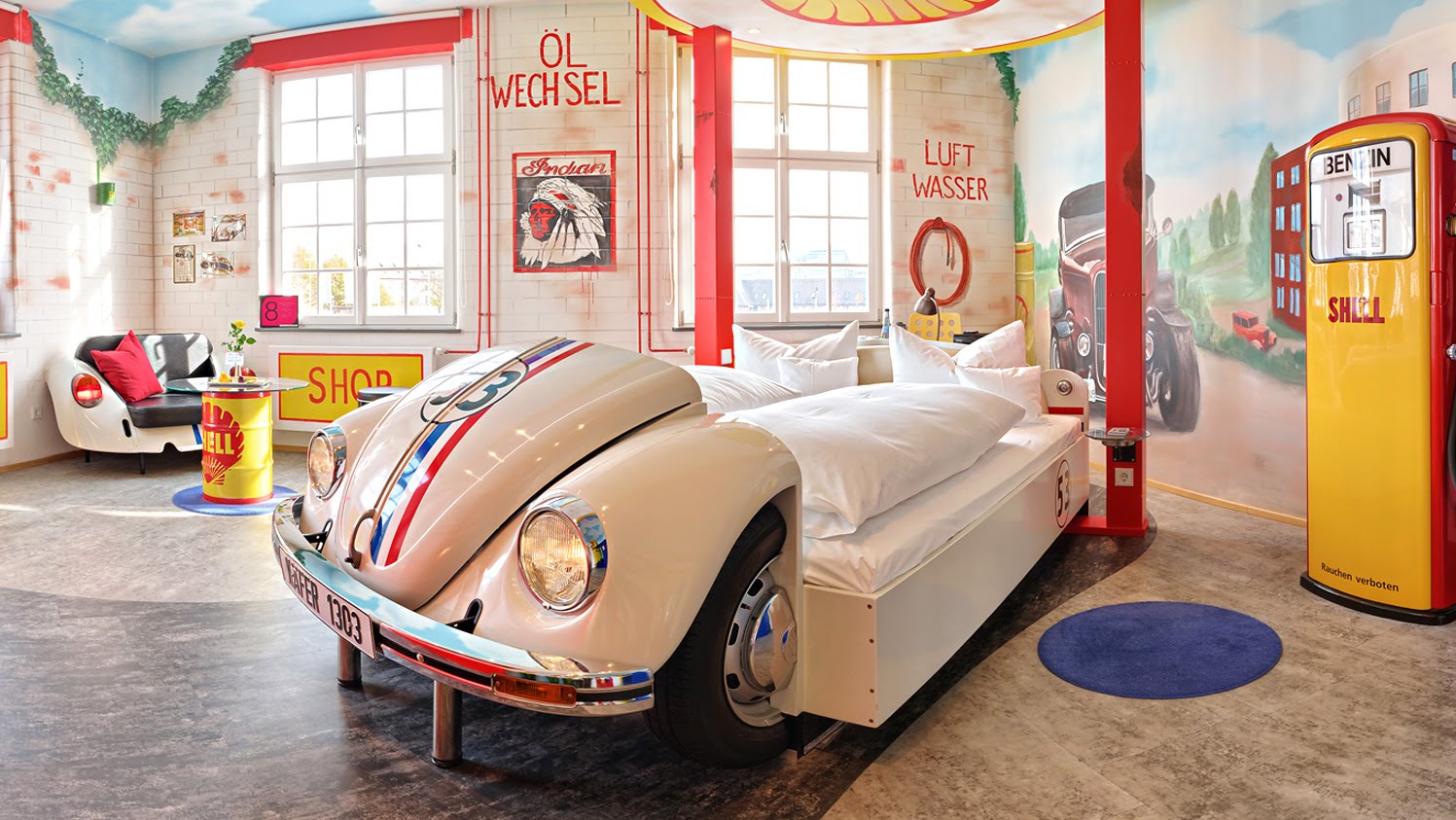 Racing fans and automobile enthusiasts can choose from rooms converted into a Formula1 track, a gas station, a car wash, or a mechanical workshop. Beds are made of vintage car skeletons, and rooms come with racing paraphernalia.
Das Park Hotel, Linz, Austria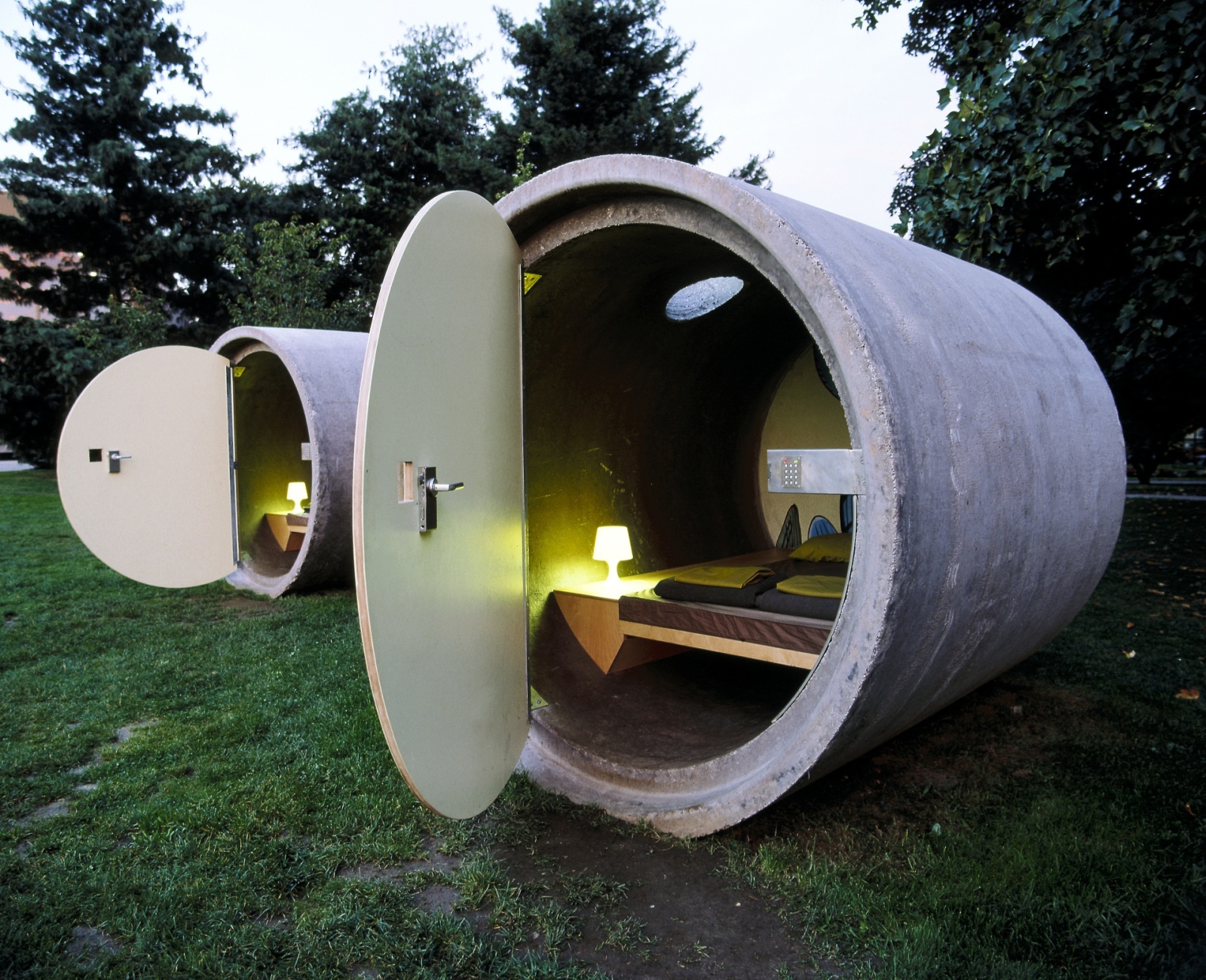 Who would have thought concrete could be comfortable? These renovated sewage pipes are, thankfully, clean and functional and sit on the banks of the Danube, making them a perfect post-industrial bolt hole.
Propeller Island City Lodge, Berlin, Germany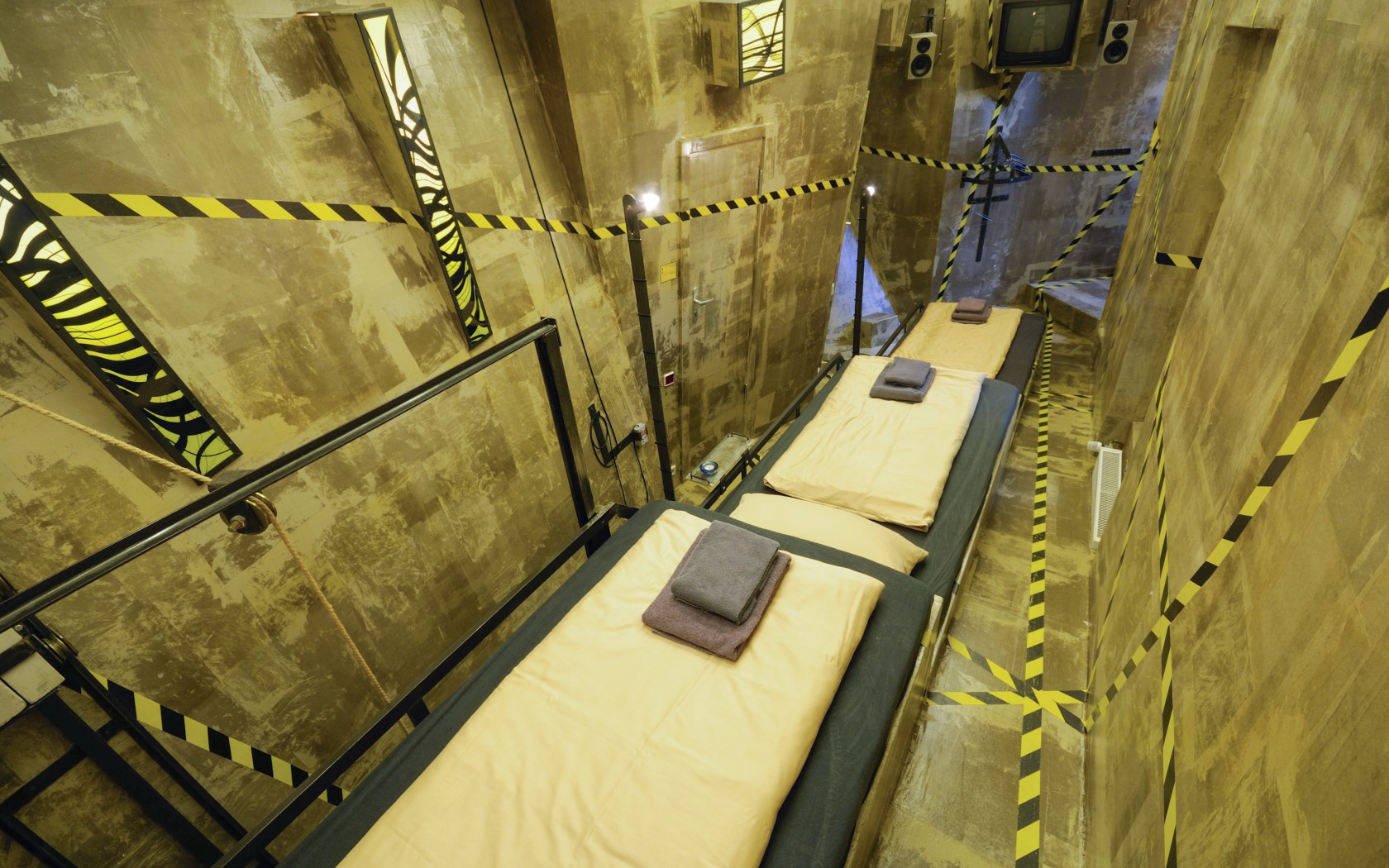 Here you can sleep in a coffin. German artist Lars Stroschen, designed all 30 rooms in the hotel, the simplest one with angled mirrors, moving on to an upside-down room, a padded cell,a lion cage, and the strangest—a crypt room with coffin beds.
Null Stern Hotel, Graubünden, Switzerland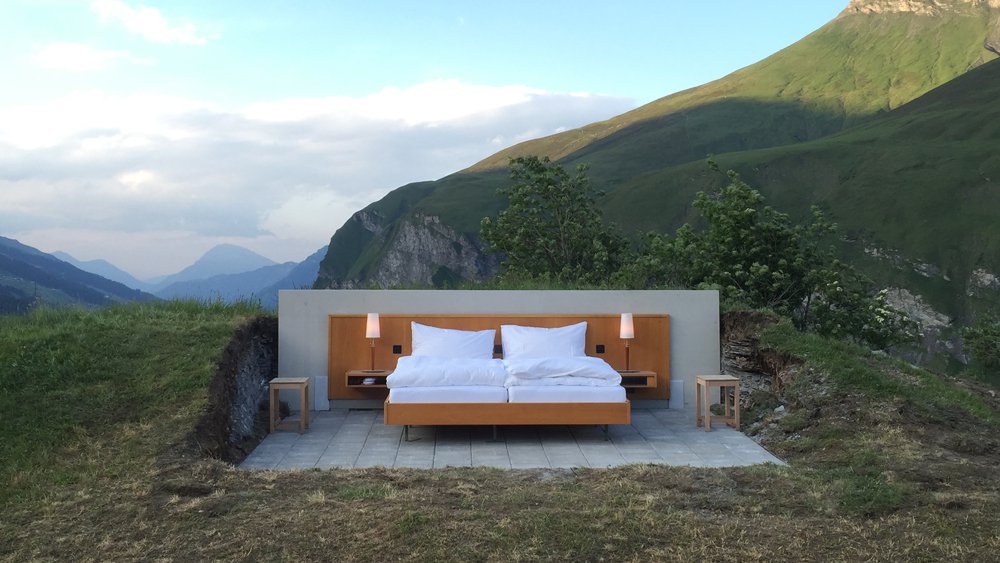 More an art concept than a hotel, Null Stern was originally located in a converted underground nuclear bunker in the town of St Gallen. Its latest reincarnation is a no-walled-room on a mountain-side in Graubünden in Switzerland. It is only bookable on a seasonal basis.
Giraffe Manor, Nairobi, Kenya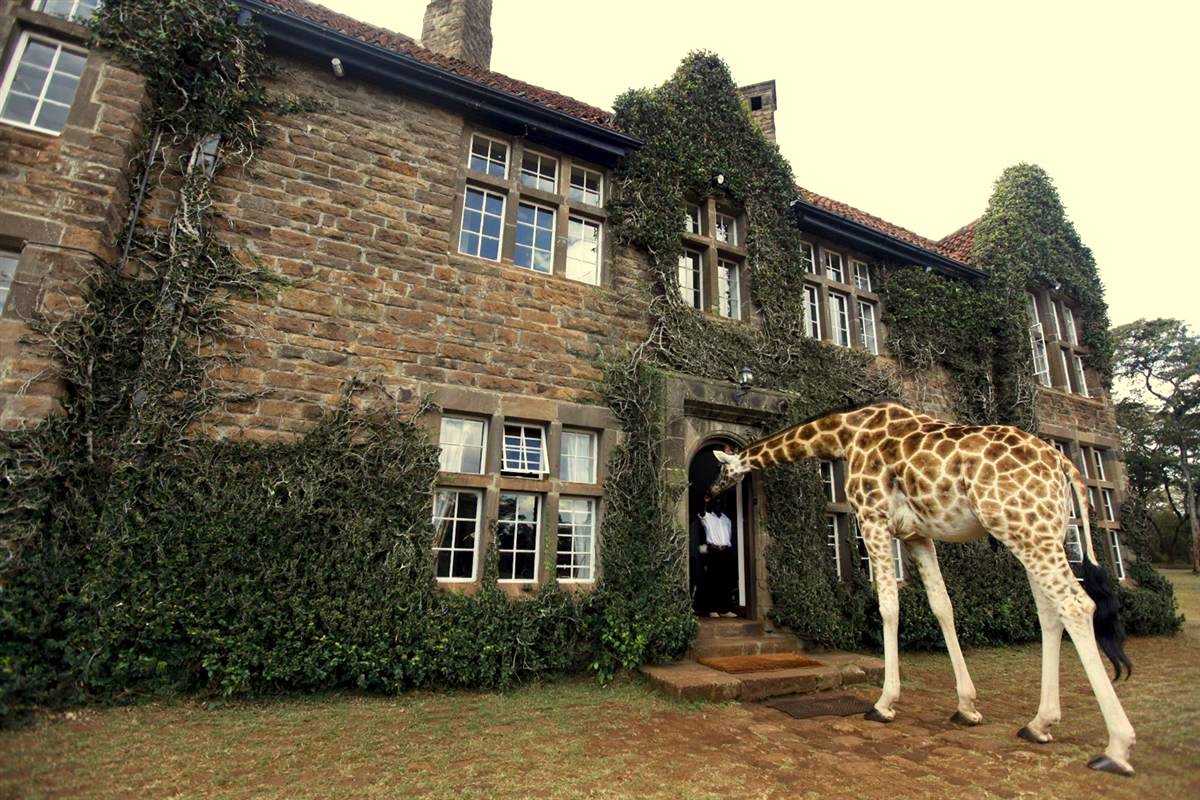 Dating back to the 1930s, this stately building with wall gardens may not be whackjob in itself, but the fact that it houses the Rothschild giraffes makes it peculiar. Feeding monkeys is one thing, but when the tallest mammal pops its head to your table for some nosh, you better have a treat ready.
La Balade Des Gnomes, Durbuy, Belgium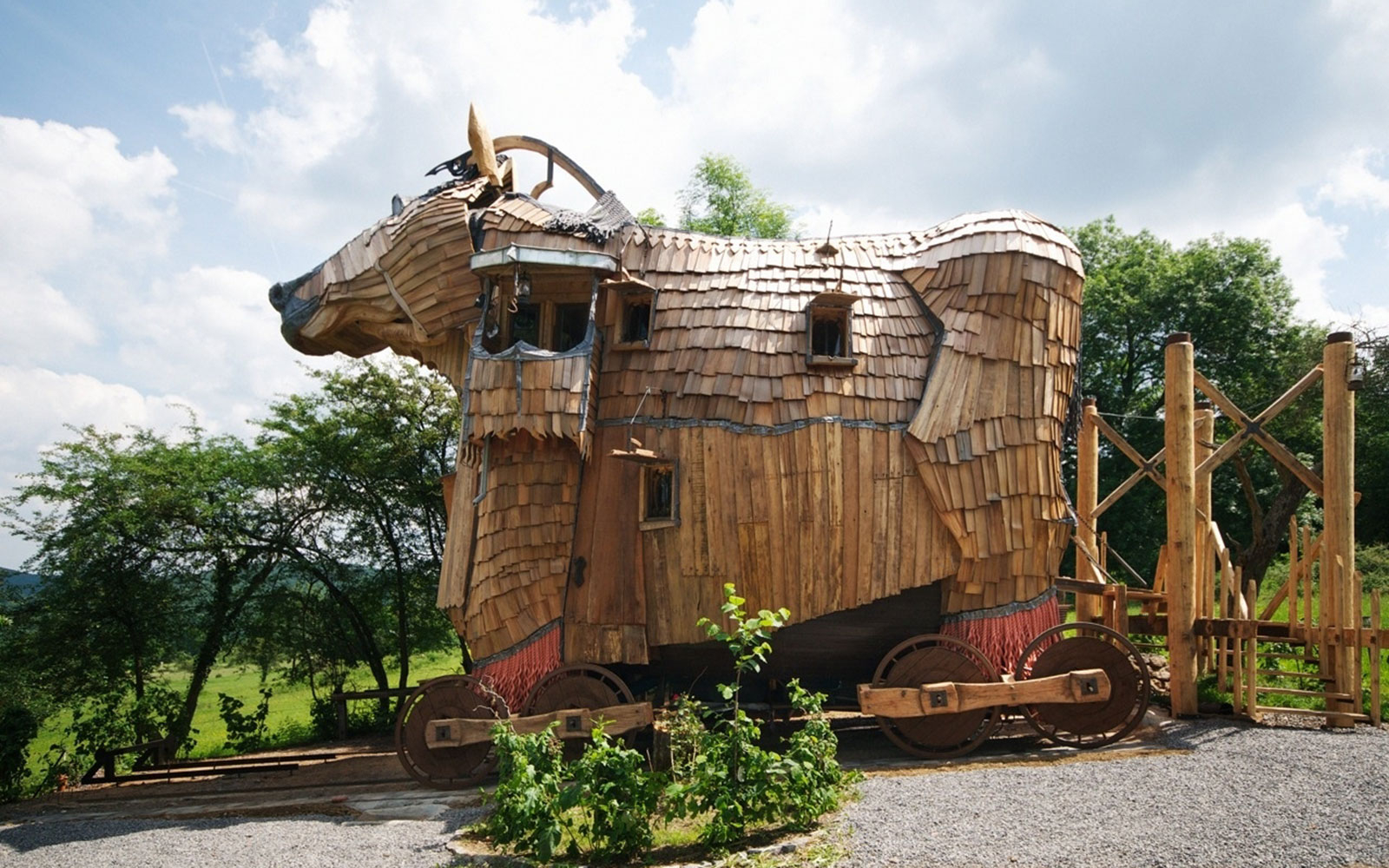 How would you like to stay in a replica of the Trojan Horse? Or a gargoyle themed restaurant?A stay at this Belgian hotel, with ten spectral guest-rooms, is nothing short of an act of valour.
Jumbo Stay, Stockholm Arlanda Airport, Sweden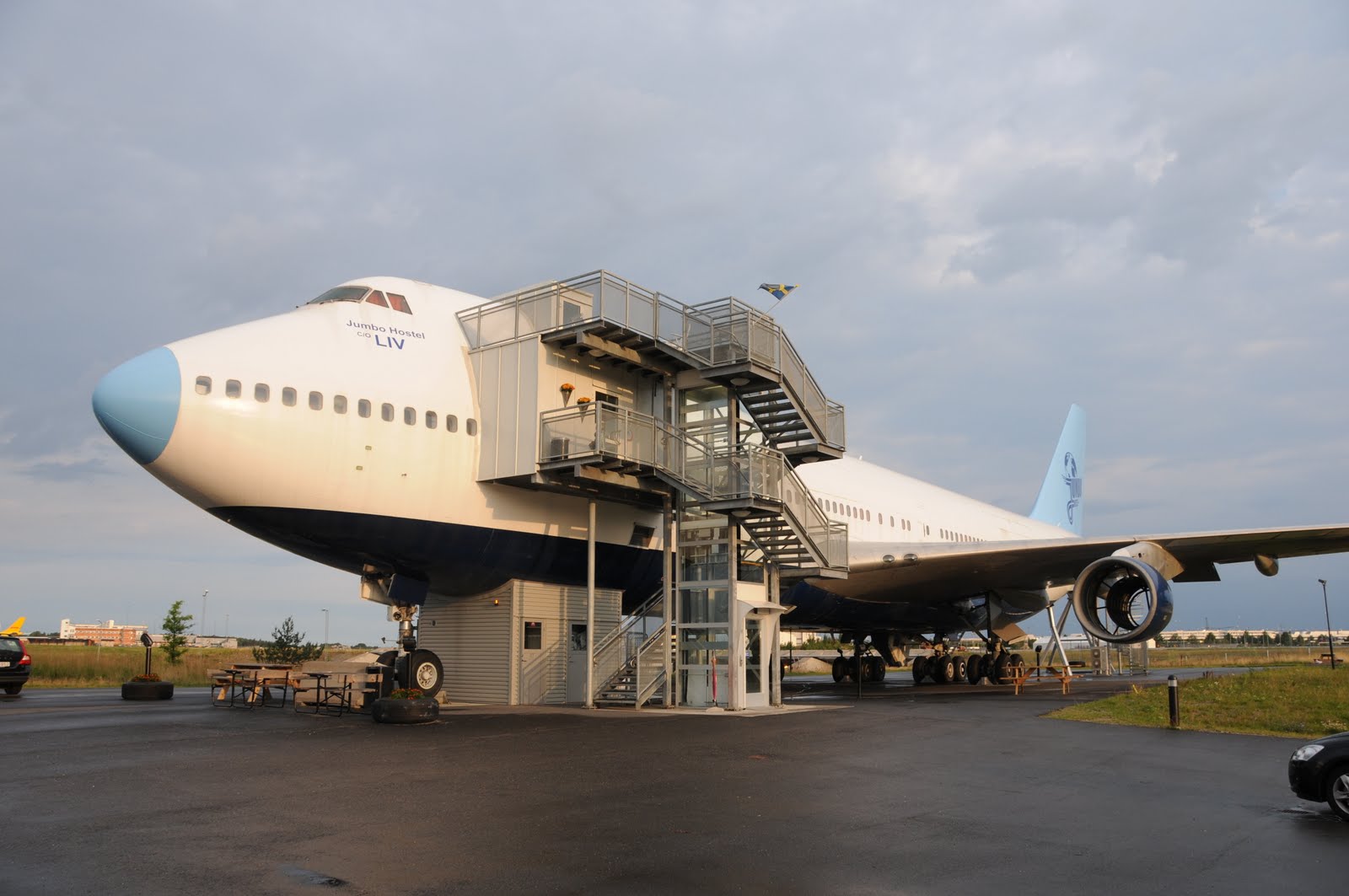 This former Jumbo Jet, dating from around 1976, has been converted to provide overnight accommodation. Choose between an en-suite room, budget dormitory or twin rooms. The best room is a luxury cockpit suite complete with panoramic view – you might even catch some planes landing at Stockholm Arlanda next door.
Free Spirit Spheres, Vancouver Island, Canada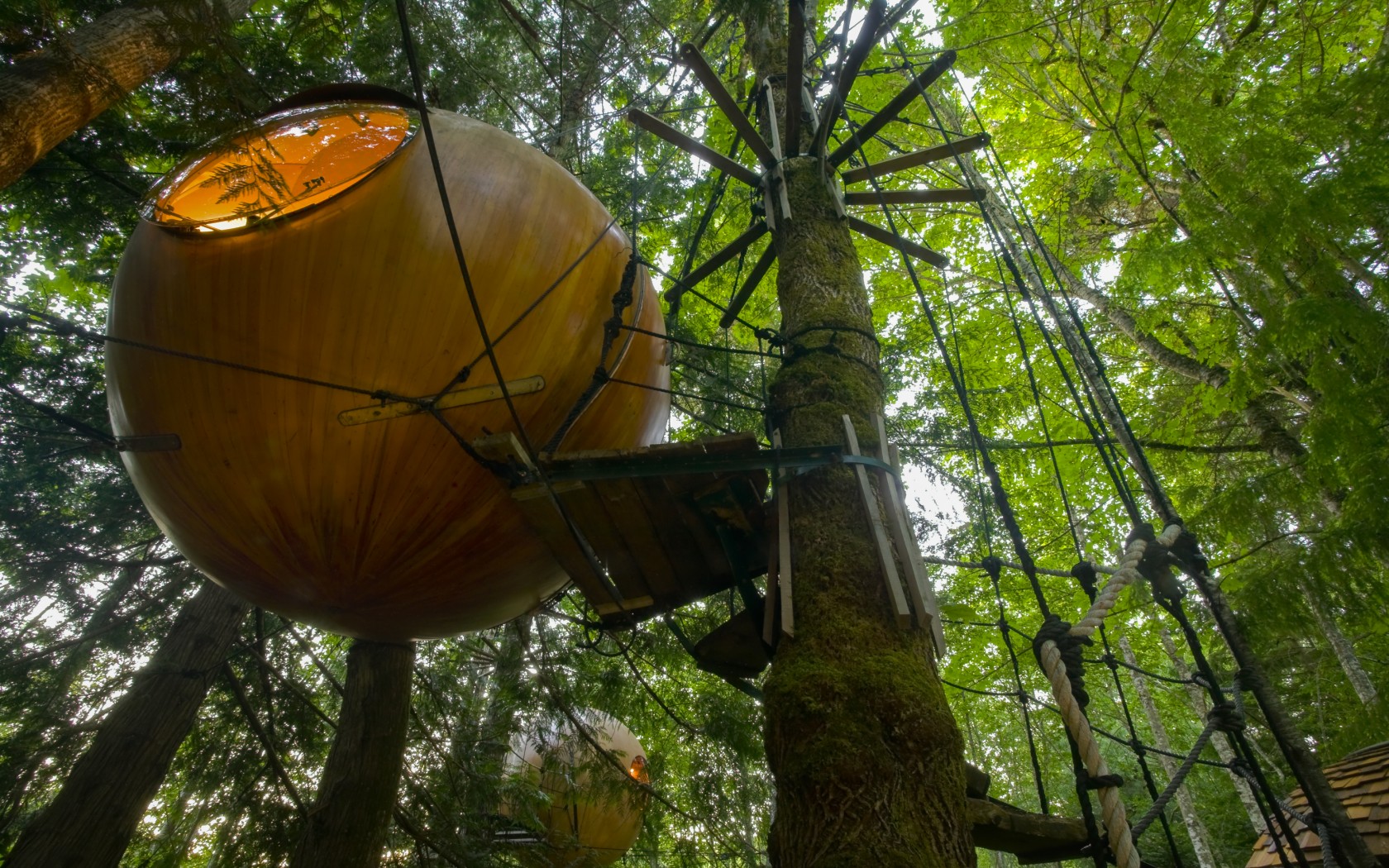 Set among the trees of the west-coast rainforest on Vancouver Island are handcrafted, UFO-like spheres made from cedar, Sitka Spruce and fibreglass. The three globes are tethered to the trees with ropes, and sway gently in the breeze.