December 13, 2017
2 min to read
Madrid Midnight Madness : Best Party Spots in Town
Madrid boasts of a vibrant, eclectic and unhinged nightlife scene that few cities can rival! We've rounded up the best party spots in town where things just get started when the clubs in other cities are closing down.
Teatro Barcelo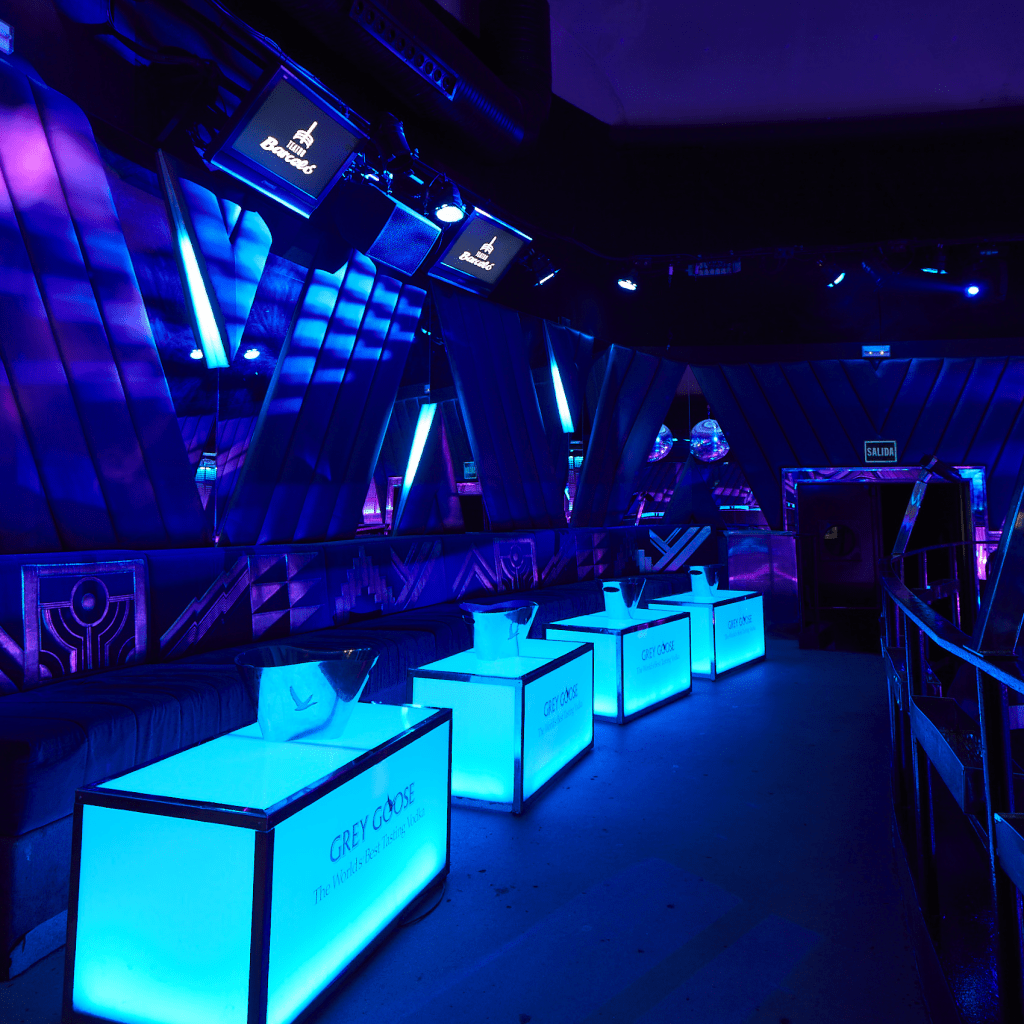 Previously known as Pacha, this is a massive club that is packed to the hilt during the weekends. There's a cover charge to get in but it includes a drink. Like other Madrid clubs, they have multiple levels, each one dedicated to a  specific genre of music(house, techno and latin). Unlike other clubs that are populated by teens, this one attracts a more mature crowd (24 – 35+ years).
Opium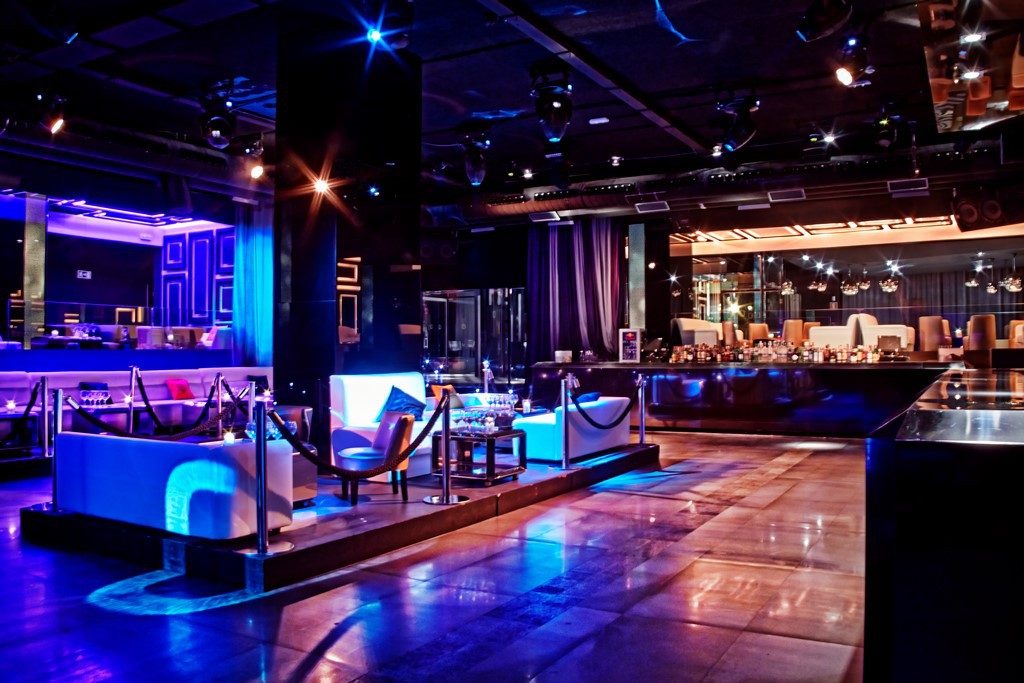 A recent addition to Madrid's nightlife scene, this restaurant/club has already managed to attract a frenzied fan following. The best part about this place? The superb and friendly service, that has become a rarity in the nightlife scene. In terms of attire, it's a mixed bag, some people show up in converse and jeans while others don the latest haute couture. Weekends see resident DJs Jesús Llanos and Michael K blast the best of EDM. Arrive early to avoid waiting in long lines.
Ocho y Medio

If you're looking for a trendy, hipster and goth-friendly hangout in Madrid, this is the perf spot! The entrance is through a long flight of stairs which leads into an underground cave bar. Inside, you'll be greeted by thousands of LEDs and disco lights, all synchronized to indie, electroclash, electro-pop and new wave beats. If an alcohol-fuelled rambunctious night is your type of scene, you'll feel right at home at the Ocho y Medio.
Kapital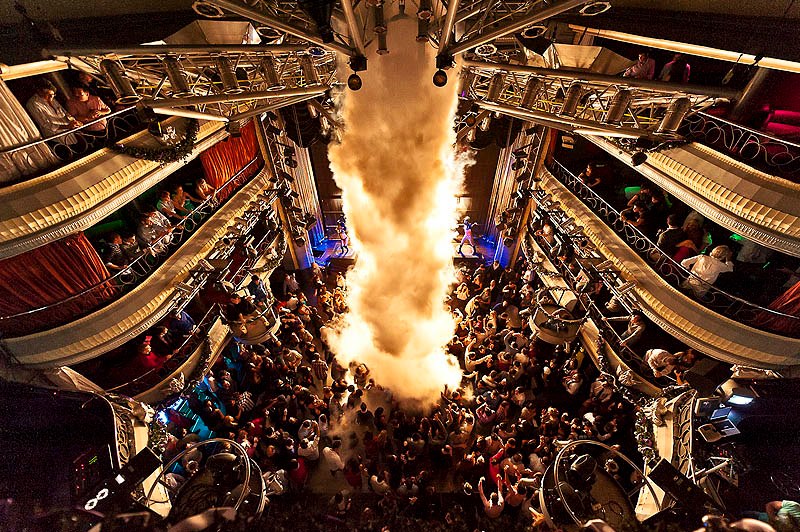 This is a mega nightclub located bang in the city centre. It has become a right of passage among tourists and students to have at least one crazy night at this club. There are 7 different levels, each of them playing a different genre of music (techno, rock, pop, salsa and hip-hop). The prices are on the expensive side but we'll recommend a one-time visit just for the experience.
Moma 56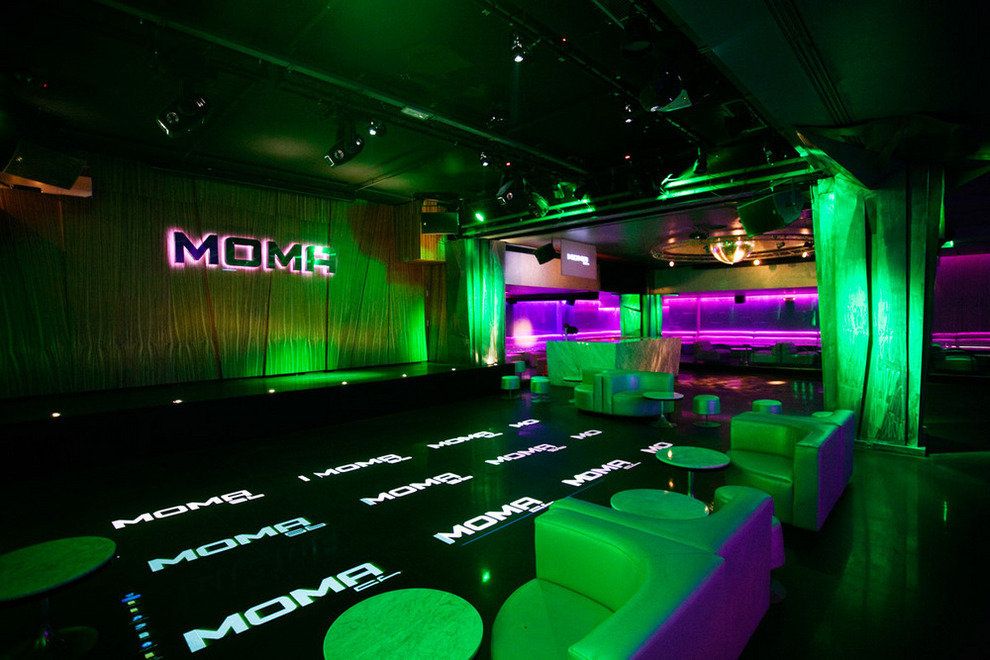 With sleek interiors inspired by the Museum of Modern Art New York, Moma 56 is a restaurant, bar and club all smashed into one. On any given night, you will spot quite a few local celebrities swaying to electronica and pop music. Just a warning: this place is notoriously selective about who they let past the door. Moma 56 starts to come alive at around 3 am, so try to hit the place around the same time.
BarCo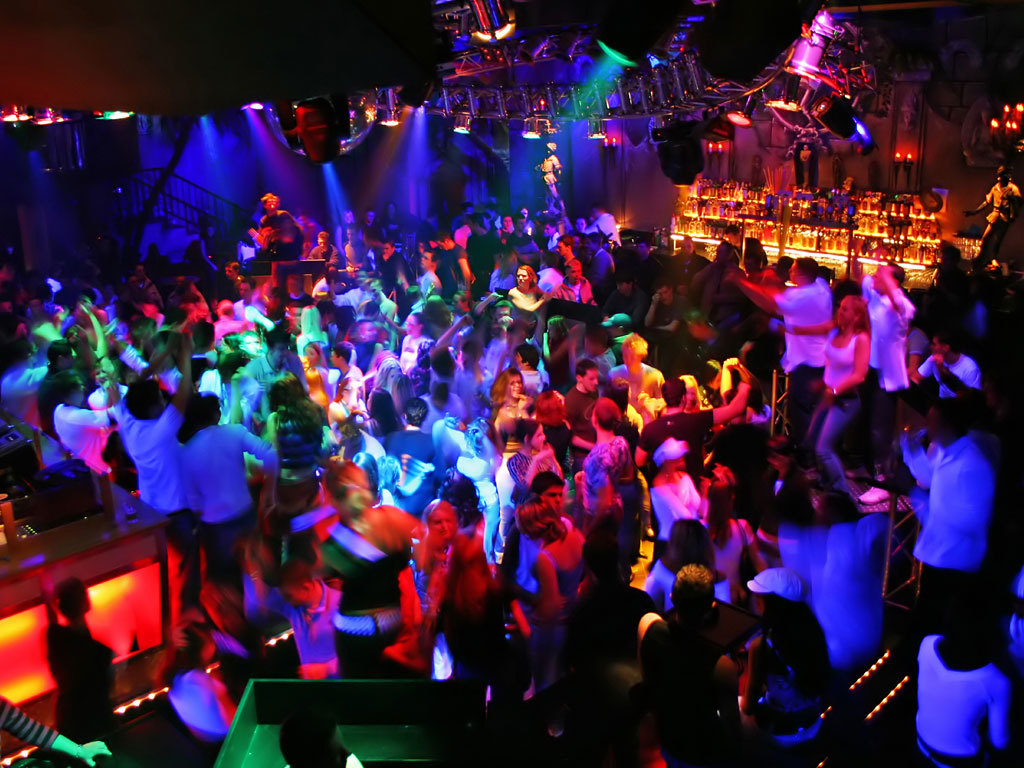 Located right before the meeting point of Malasaña and Gran Via, BarCo is a superb bar that hosts outstanding jazz,  funk, rock and blues live performances. The acoustics is top notch and the place attracts a chilled out and happy crowd. This is an extremely popular place so arrive early to avoid the long queue.