August 6, 2017
4 min to read
World's Most Unique Coffee Shops
For a coffee lover, few things in life can match the absolute bliss of sipping on that perfect brew. Well, these coffee shops go beyond crafting some of the best coffee in the world – they serve their concoctions in a unique and fun setting that amplifies the whole experience. From cat cafes to a camera-shaped shop, we've rounded up the world's most unique coffee shops. Read on!
Mirrors Cafe, Japan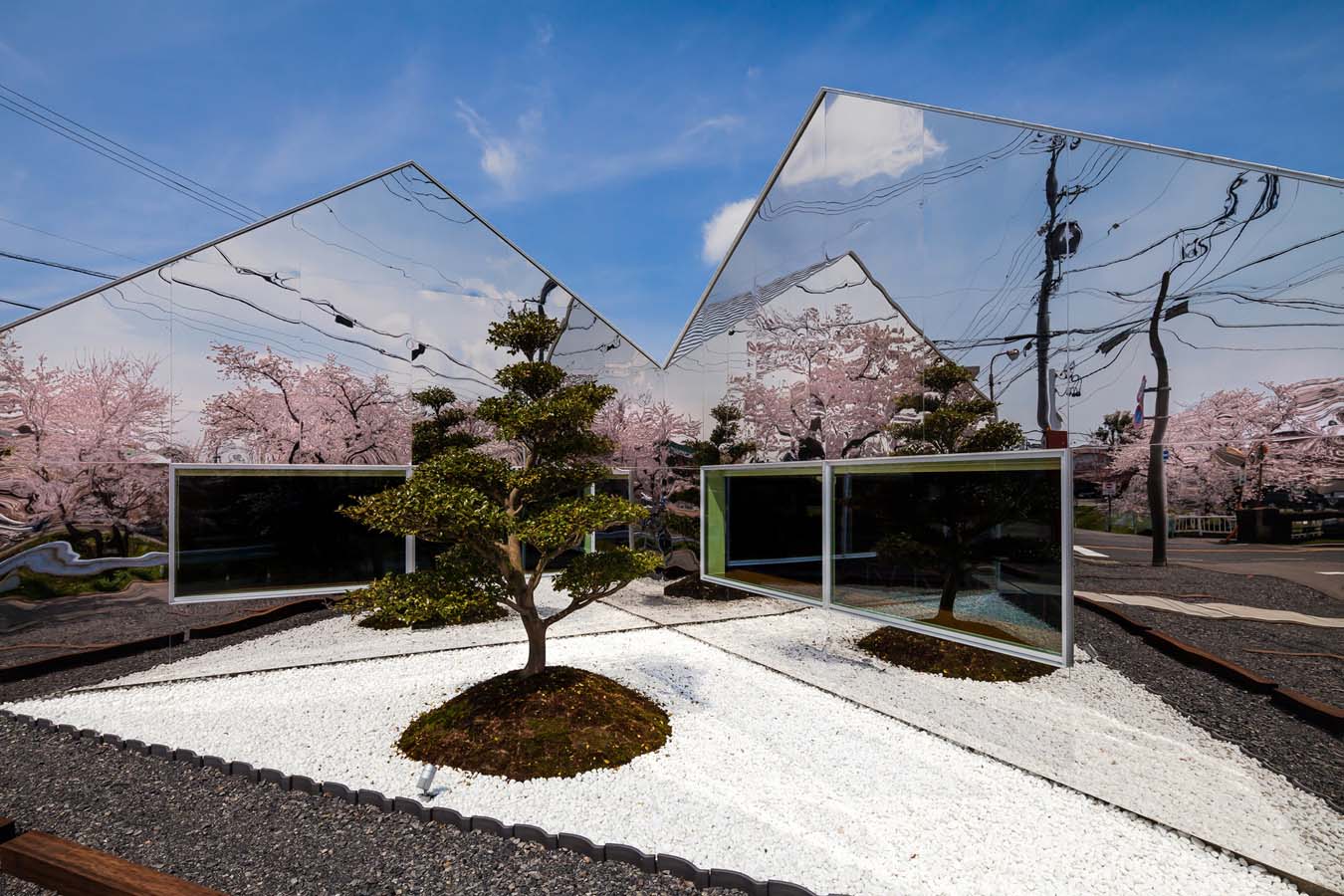 Located in Gifu, this stunning structure features classic minimalist Japanese architecture and modernist motifs. The highlight is the twin mirrored gables that reflect the stunning scenery of cherry blossoms on a river bank. The cafe attracts quite a lot of visitors; partly due to the unique design but mostly due to the delicious espresso. Vibrant red doors positioned under a porch on each of the white facades lead into the cafe's two seating areas. Inside, the dark wooden eaves mimic tree branches to create the feeling of sitting under a tree.
Logomo Café, Finland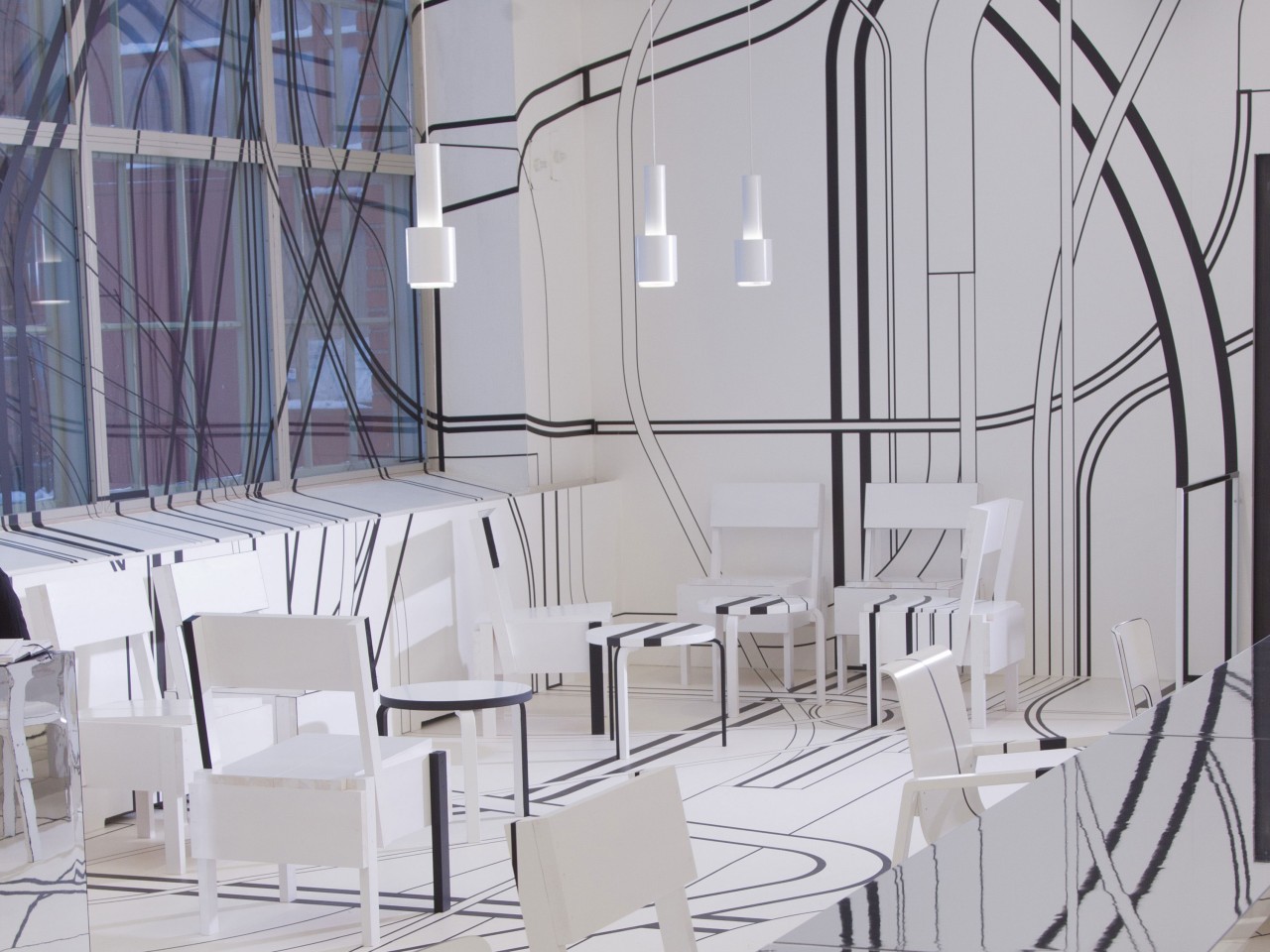 This artsy cafe is the result of a collaboration between Finnish design furniture manufacturer Artek and the quirky German artist Tobias Rehberger. The tag 'nothing happens for a reason at Logomo Café' aptly describes the quirky, chaotic yet somehow elegant interiors of this cafe. The artwork features a mind-boggling number of crisscrossing bold dark lines that cover the entire room and even spills over the furniture – rendering an all encompassing vibe to the place. A bright orange line and a lamp provide the only dash of colour in this otherwise b&w setting.
Knoll Ridge Cafe, New Zealand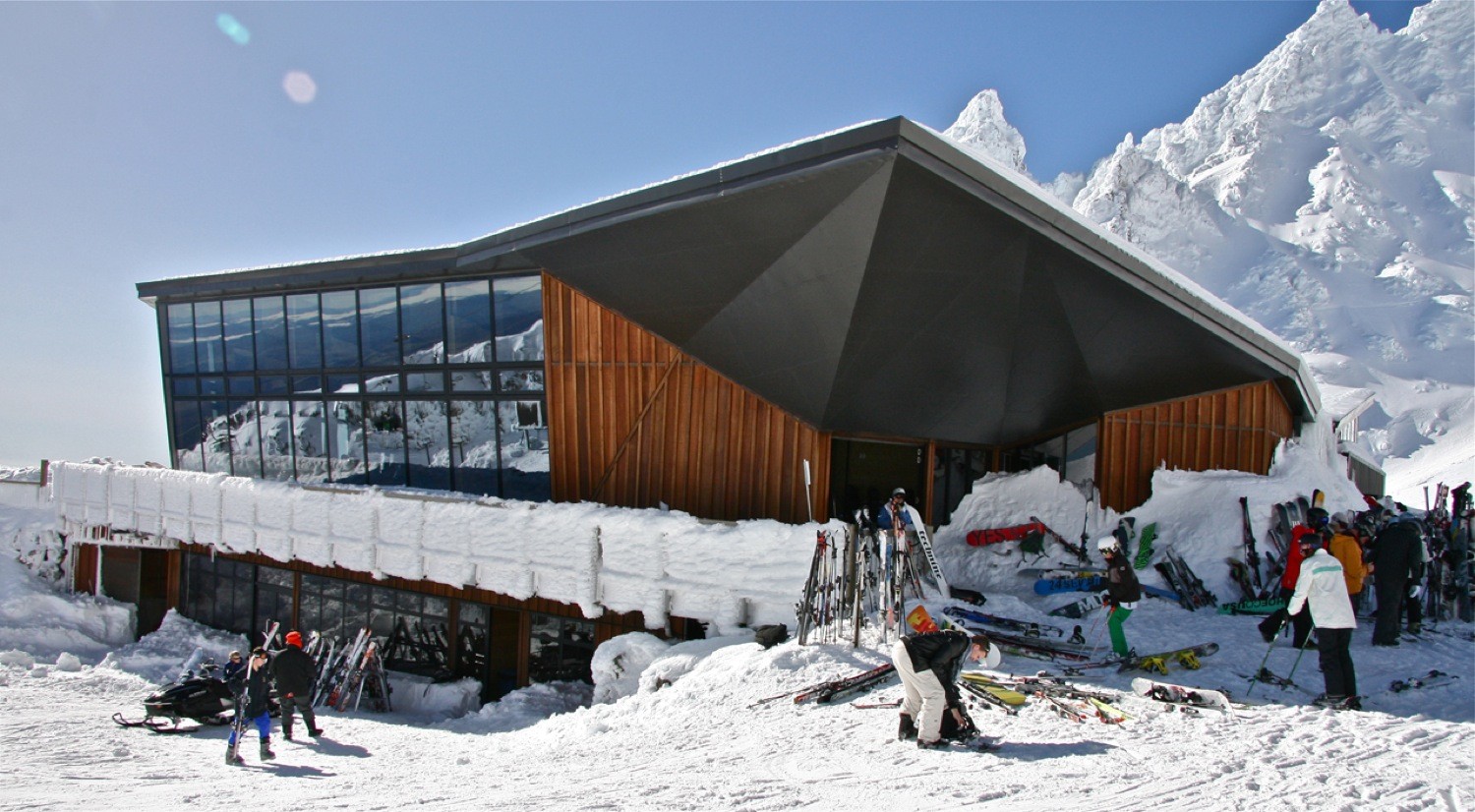 Perched overlooking the towering Mt Ruapehu, this stunning cafe is located close to New Zealand's largest active volcano. A 415-meter square glass facade serves as a thermal insulator and also allows for breathtaking views of the stunningly-rugged landscape. To reach the place, take a flight to Auckland, and rent a car for the final leg of the journey.
Orchid Tea Lounge, Bali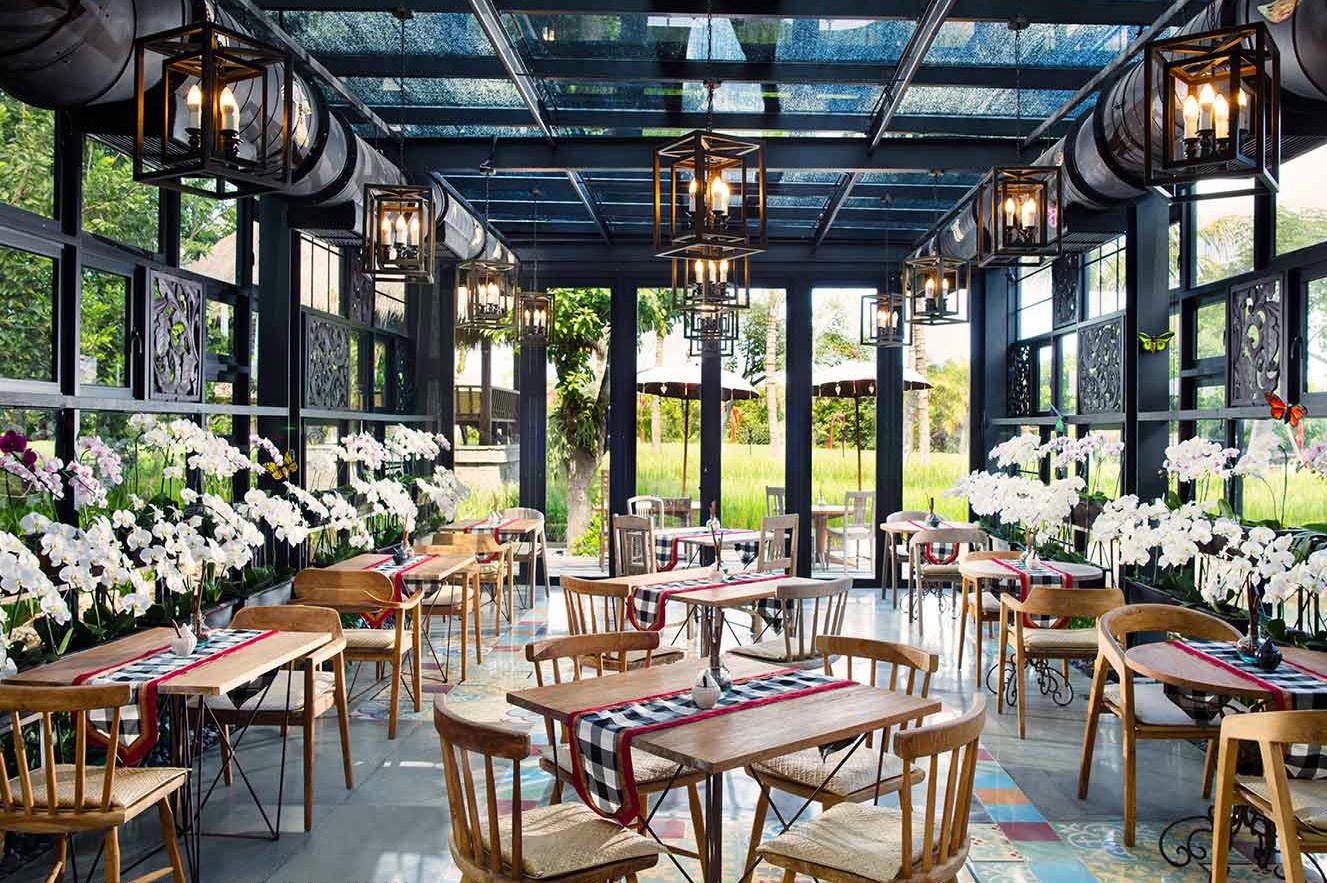 This is a gorgeous tea house set inside a glasshouse decorated with thousands of orchids. The unique setting creates a dream-like ambience with plenty of natural light and an unhindered view of gardens and the surrounding rice fields. Drop in between 2 and 5 PM for their Traditional Afternoon Tea to taste a contemporary fusion of Balinese and Western delicacies like fruit tarts, sandwiches, and kue. If you are planning a visit, check out our best deals on flights to Bali.
Romeow Cat Bistrot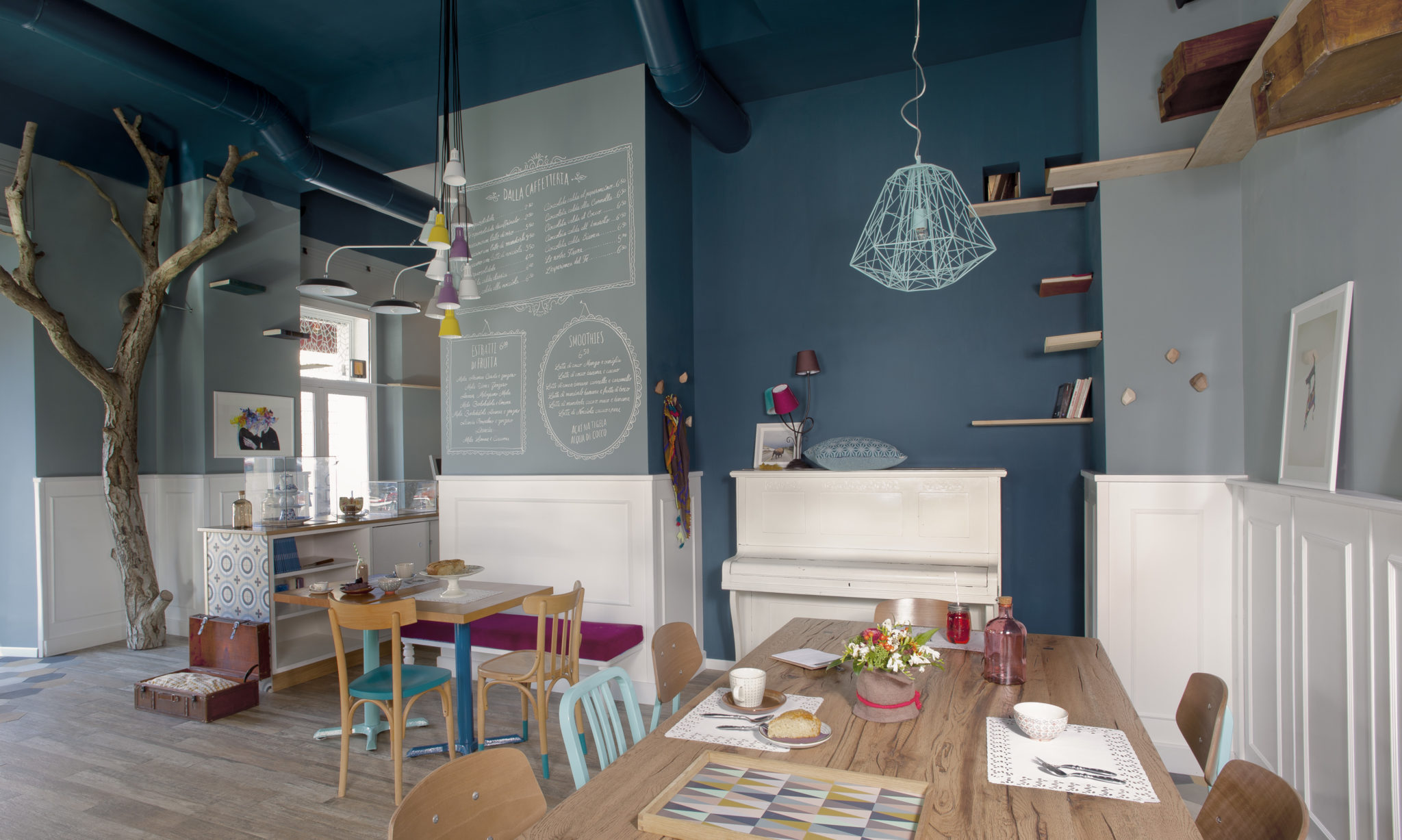 If you're a Vegan and a cat lover you're in a for a double treat at this cat café in Roma. The six resident cats spend their days lounging by the tree installation or cuddling up in any of the innumerable nooks and crannies. Even if you swear by a medium rare and a self-professed doggo lover, we'll still recommend you visit this place purely for the delicious desserts, the super-friendly staff and the laid back ambience. Travel tip : The best time to visit Rome is from October to April when the tourist crowd has dissipated and its easier to find cheap flights to Rome.
The Cake, Ukraine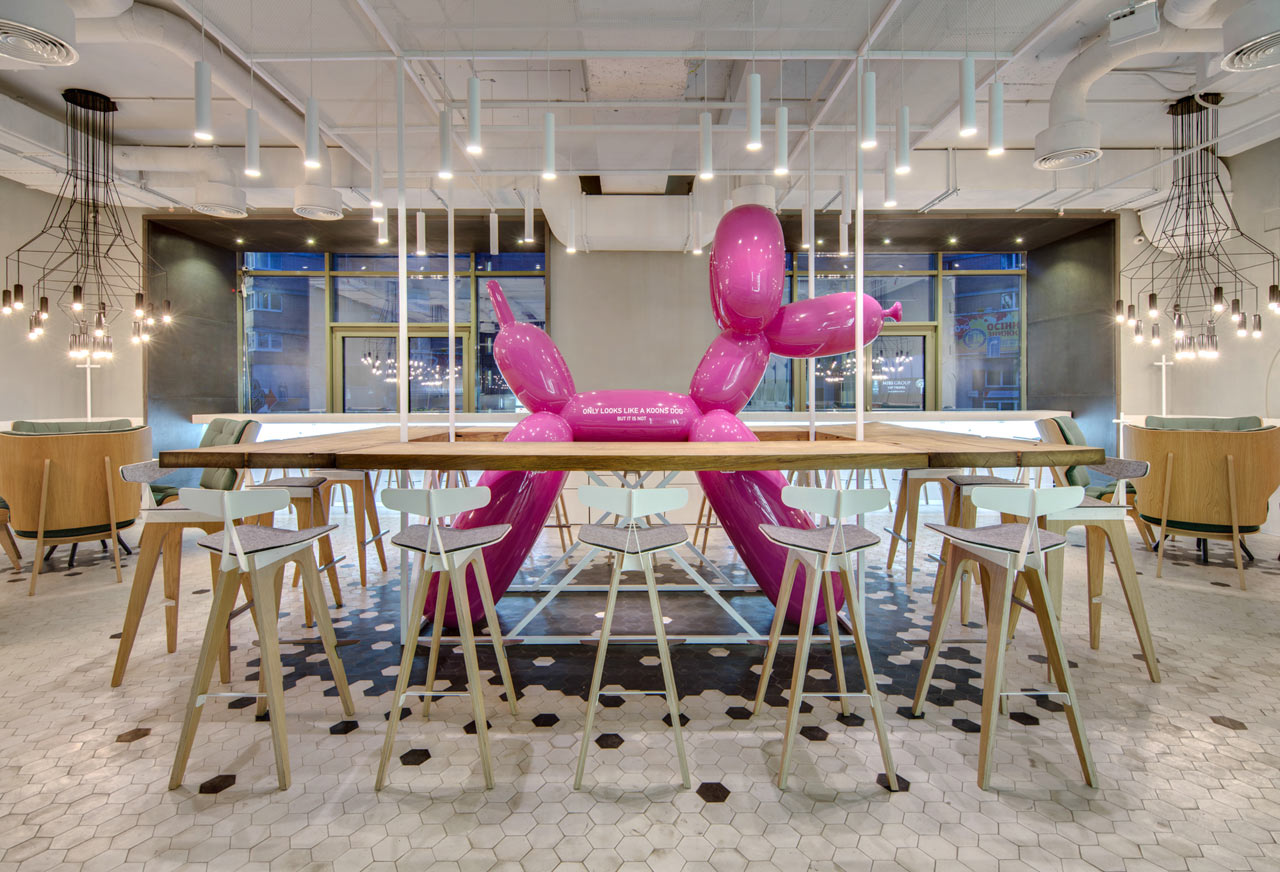 The Cake is a quirky, colourful modern pastry shop in Kiev designed by the 2B.Group. The unique design elements like a giant pink balloon dog, , puzzle-like geometric tiles and monochromatic washrooms create the perfect balance between chic and casual. They serve breakfast, lunch and of course a massive array of delicious desserts including cakes, eclairs and macaroons.
Dreamy Camera Cafe, South Korea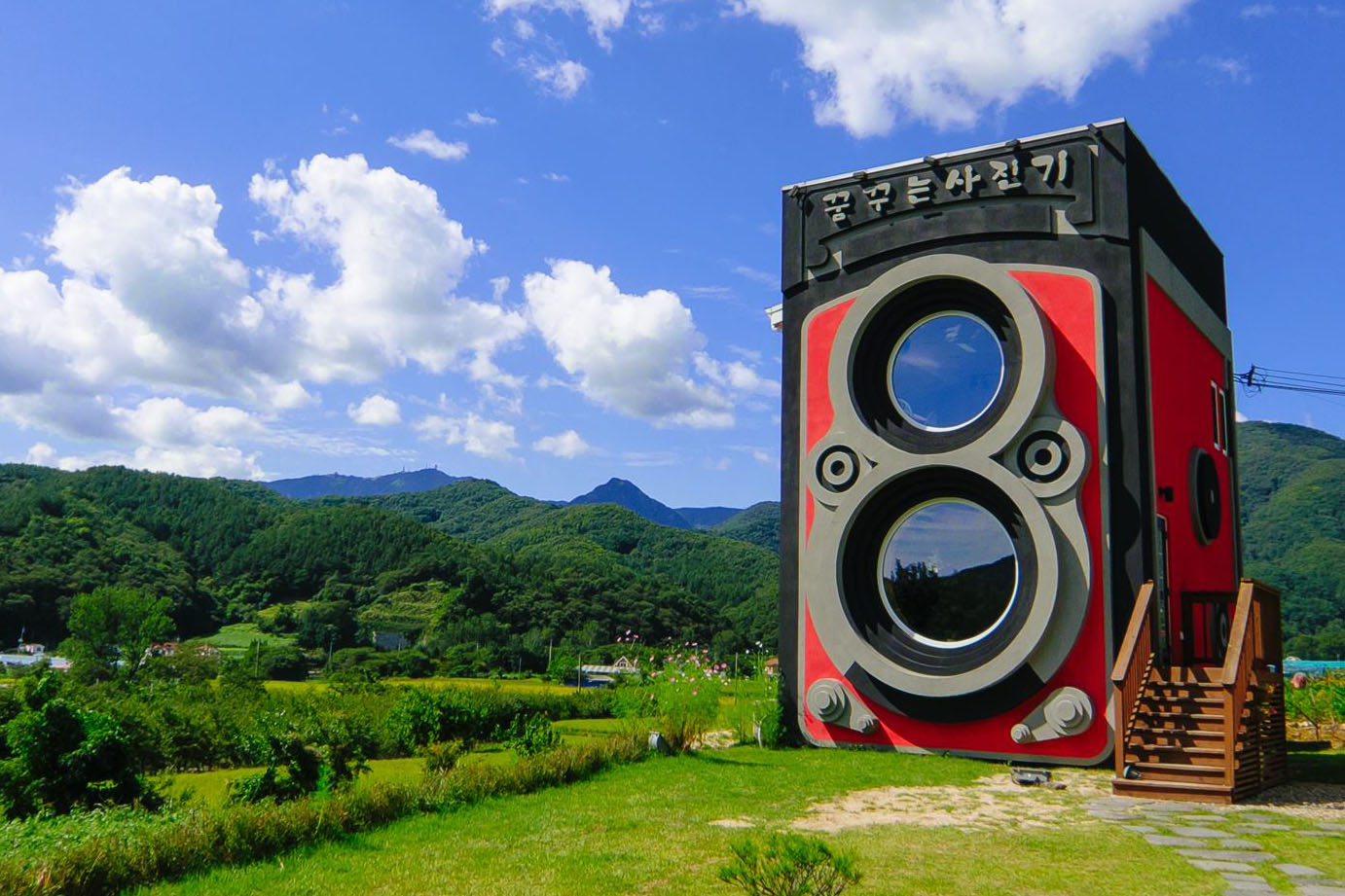 This quirky building resembling a vintage camera was imagined and created by a South Korean couple who wanted to create 'a space for dreamers'. Park Sung-hwan and his wife Kwak Myung-hee are both avid photographers who wanted to combine the concept of dreams and photography. They encourage visitors to take a photo, print it out on instant film and write their dreams on the border. The cafe is located in Gyeonggi-do,  around 50 km from Seoul. To reach the spot, book a flight to Seoul from where you can take a bus to Gyeonggi-do.
East Beach Cafe, UK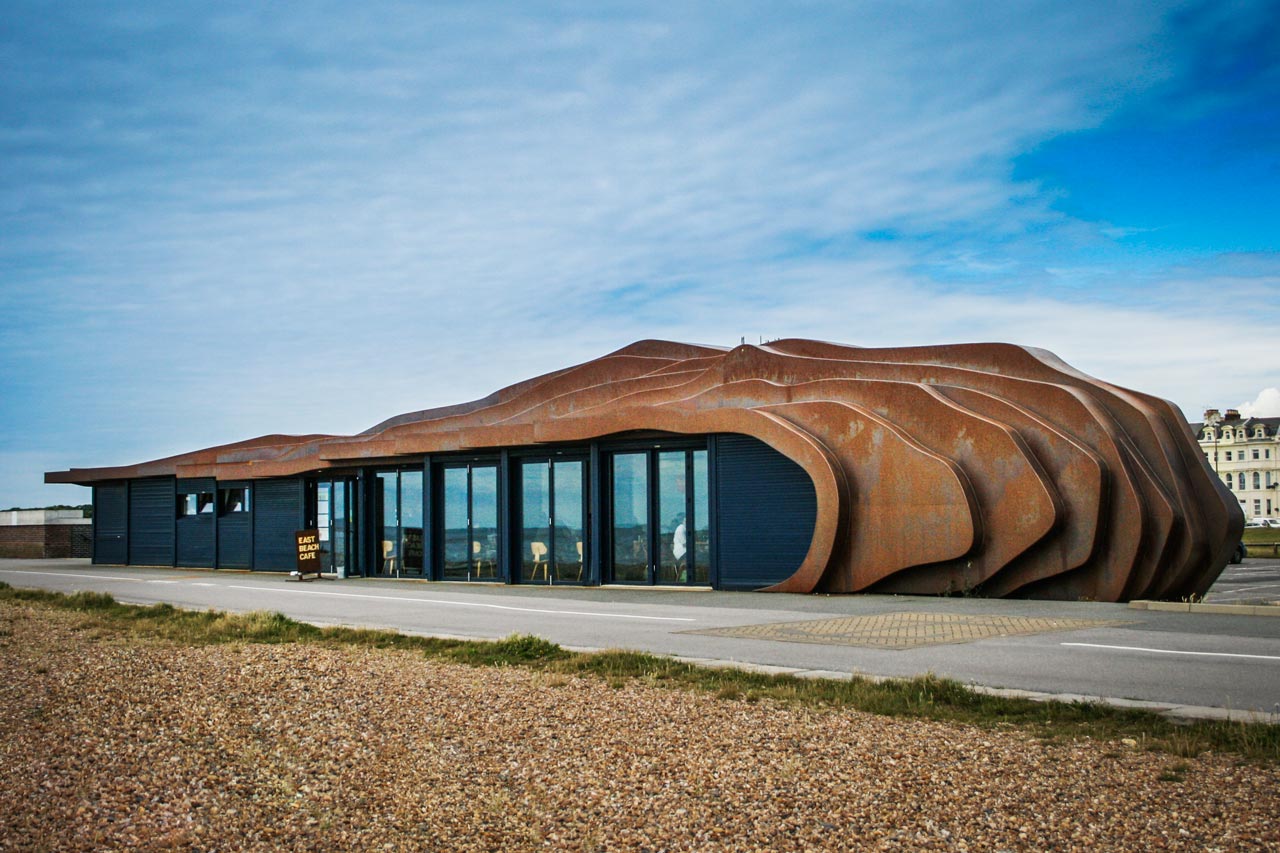 Envisioned by Jane Wood and Sophie Murray, this is as close as you'll get to the legendary British seaside 'caff' concept. Located in Littlehampton, the cafe has been crafed with weathered steel that has been modified to reflect natural seaside elements like driftwood, sand dunes, shells and waves. Do check out our airfare calendar to find the best deals on flights to London.
Starbucks Coffee, Japan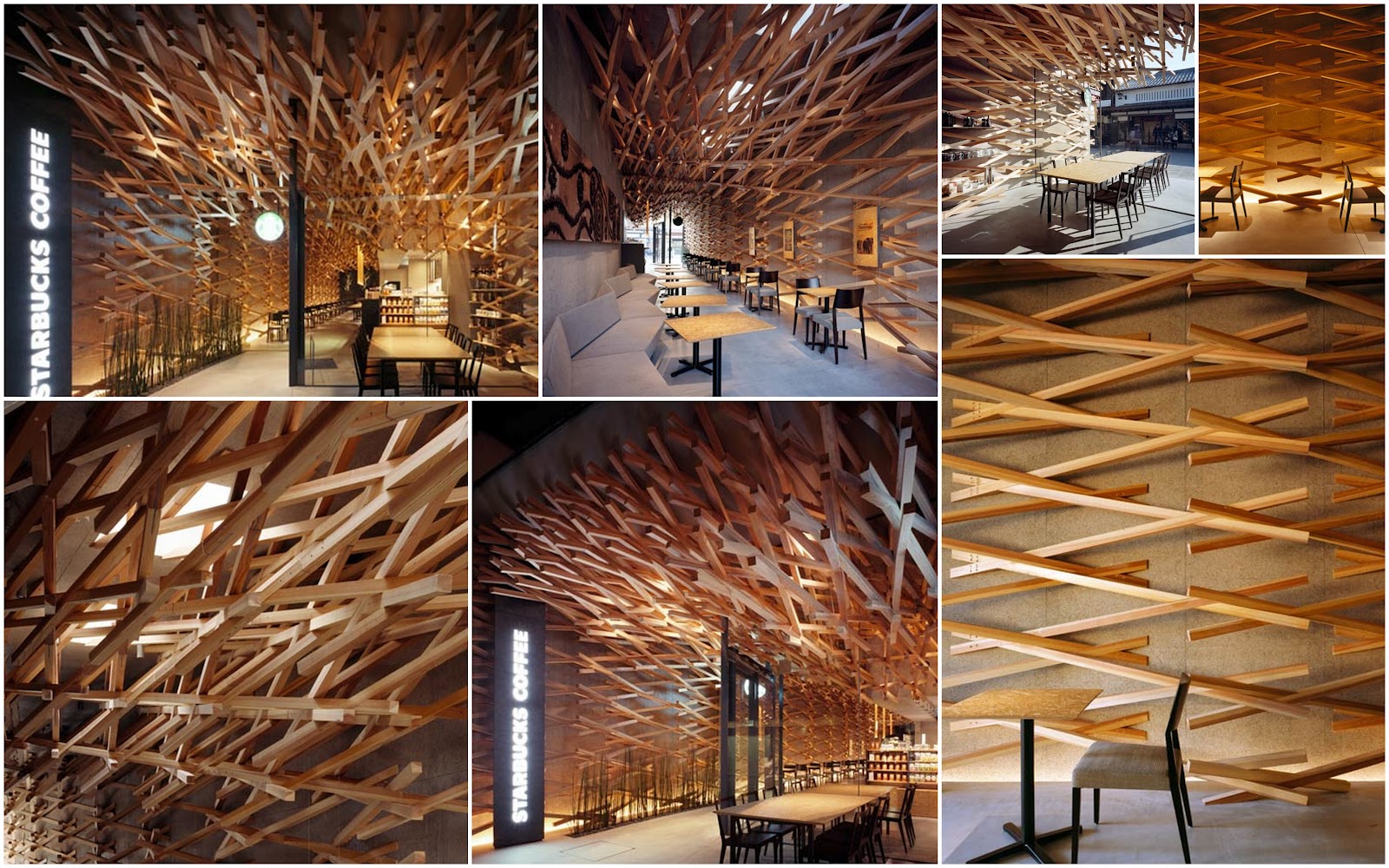 This stunning Starbucks is a farcry from its drab peers in other parts of the world. Located on the approach to Dazaifu Tenmangu Temple, the cafe features over 2000 wooden batons that have been diagonally woven to create a seamless lattice that pokes out from a recessed glass facade. Designed by the renowned architect Kengo Kuma, the building is a beautiful example of a structure that blends seamlessly into its surroundings.
Tea Café, Beijing, China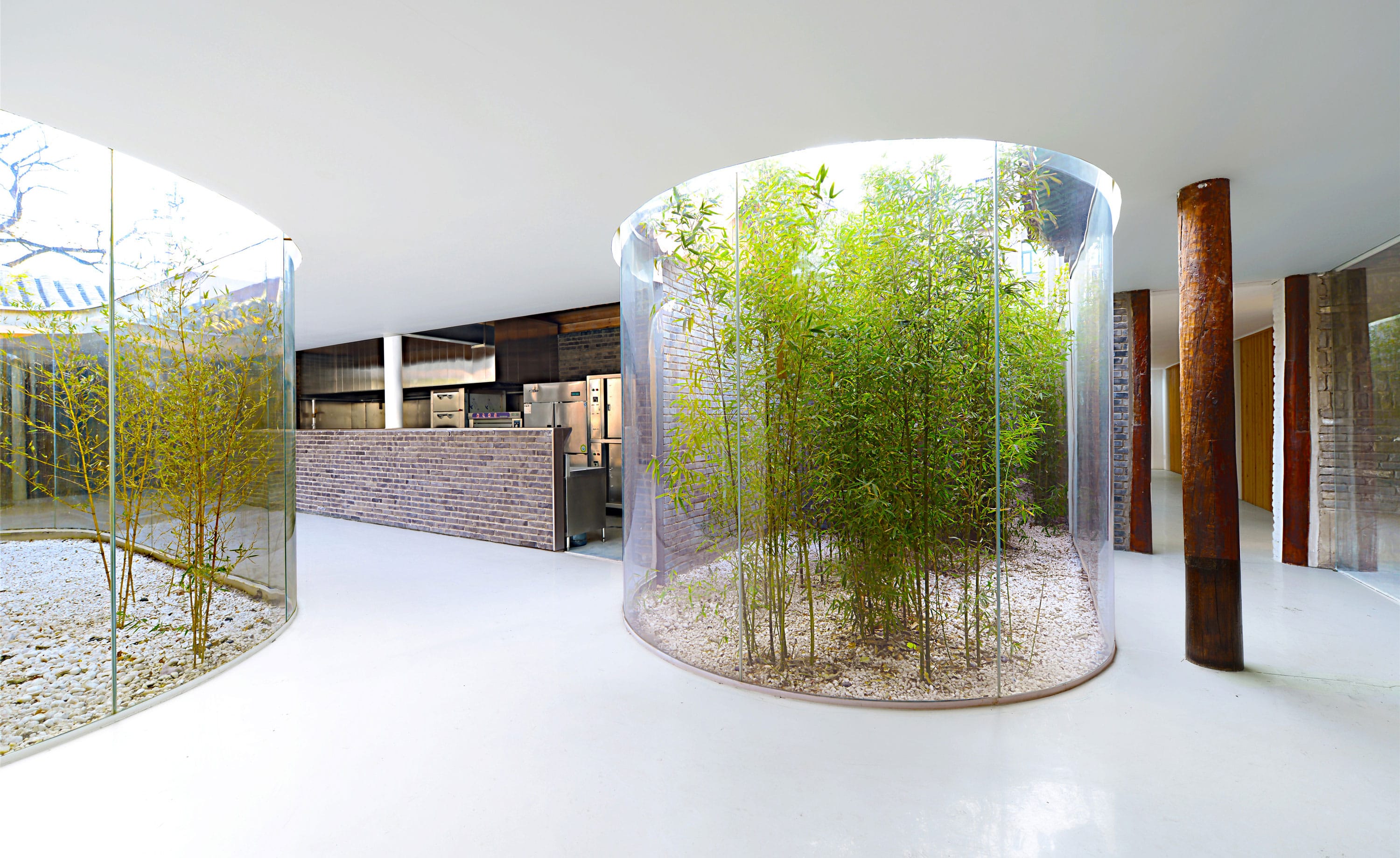 If you like quiet and tranquil settings, this could be your haven. Set amidst an airy bamboo courtyard, this gorgeous cafe exudes a zen-like ambience, rendering it the perfect spot to sip your matcha bowl.